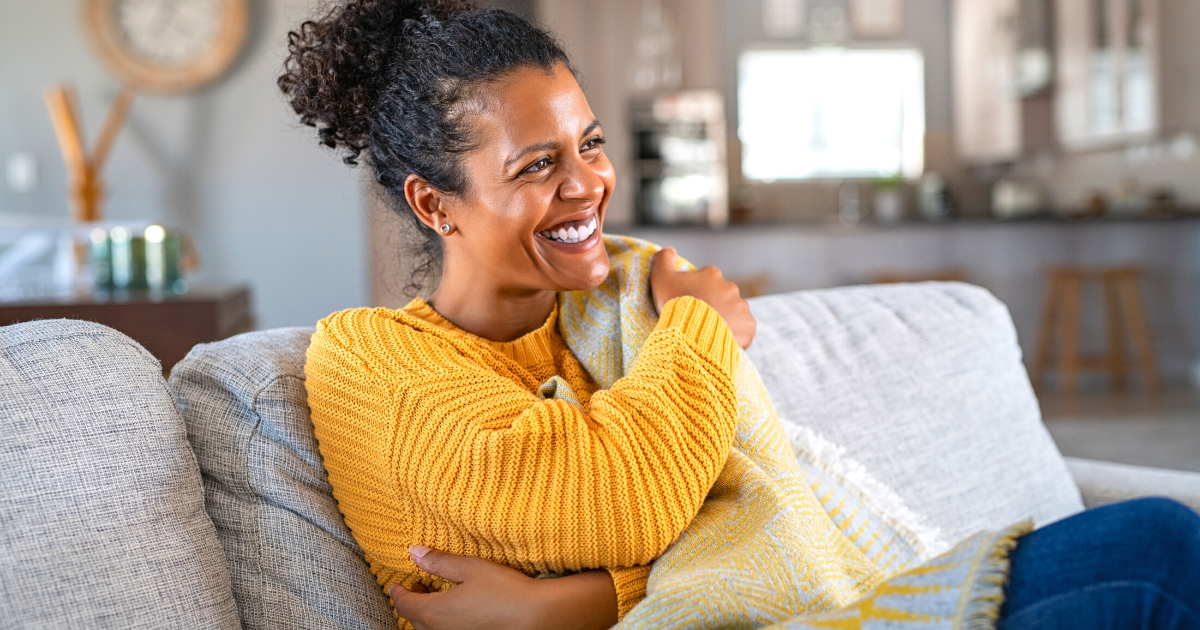 By: Security First Financial, A Division of Primary Residential Mortgage, Inc.
Are you looking for ways to make your home happier, cozier, and more inviting? Check out Security First Financial's mood-boosting home décor tips for a few ideas to get you started.
Light
Some extra light is a great way to make your home feel happier and more inviting.
Replace your curtains with sheer coverings that let light through. You maintain a bit of privacy without losing the cheerful daylight.
Replace your current bulbs with smart bulbs for more control. Dim them for softer light, change them to a warmer setting to make things feel cozier, or switch up the colors for something extra fun.
Add more lamps around your home.
Consider using twinkly lights year-round instead of just during the winter holidays.
Plants
A little greenery can make your home feel much livelier—it's especially nice during colder months when you can't spend as much time outdoors.
If you haven't owned many plants before, start with low-maintenance plants and make sure they're pet safe if you have pets that may nibble on the leaves.
If you're short on space, consider hanging plants to save room and add some higher points of interest in your home. Ferns in particular look lovely when hung where their leaves can naturally drape down.
If you don't think you can manage to keep plants alive, consider ordering yourself a bouquet once in a while to add some life and color to your home.
Personalize
A happy home should reflect the people who live in it. Make space for personal touches that will remind you of happy moments with loved ones.
Dedicate a space for displaying your children's art projects and swap them out every month or so for new creations.
Get physical prints of some of your favorite photos—they don't have to be perfect compositions, they just need to add some color and happy memories.
If you're crafty, make some of your own décor items to display around your house, whether you're into quilting, watercoloring, or making pottery.
If you're not so crafty, invest in art from local makers in your area. You get unique art that can bring some extra cheer and color to your home, all while supporting your community.
If you need a new home to decorate or are looking to make some larger mood-boosting improvements to your current home, Security First Financial can help. We've got a wide selection of home financing options, whether you're shopping for a new place or refinancing to pay for nice new windows.
Contact your local Security First Financial loan originator today to learn more.
---