3 Ways to Transform Your Home
From the kitchen counter to the front doorknob, your home should look however you want it to look. If you're hoping to personalize your new place but don't want to drain your wallet, we offer several renovation loans that can help your transform it into something that fits your style.
Here are a few of the options we offer:
HomeStyle Renovation Program:
The Homestyle Renovation loan is our standard renovation program for the conventional borrower (up to 95% Loan To Value). With this program you can perform all of the same renovations as with the FHA 203(k) loan, but without all of the limitations FHA guidelines has.
Ideal for luxury renovations such as swimming pools, detached garages, or gazebos not covered by FHA programs.
Allows for additional financing for housing costs while a home is uninhabitable during the construction process.
Suited for conventional borrowers containing one application and one closing.
No mortgage insurance required with certain down payments.*
*Restrictions apply.
FHA Limited 203(k) Program
If you've been passing up buying a home because it requires cosmetic repairs, FHA has a renovation program that provides funds for repairs and / or upgrades. ​ Not to be confused with the FHA Standard 203(k) program, the Limited 203(k) eliminates much of the paperwork and simplifies the process to obtain rehab funds. The primary function of the limited 203(k) program is to aid with those cosmetic or minor repairs (repair or replace, NO Structural repairs).
Includes up to $35,000 into a new mortgage to make limited repairs or upgrades.
Refinancing options are also available for existing homeowners that allow for up to $35,000 in renovations.
FHA Standard 203(k) Program
The FHA Standard 203(k) renovation loan allows buyers the ability to finance major or minor upgrades on a home without having to get the work done before closing. Borrowers cannot purchase a home needing major repairs (ex. Foundation repairs, any minimal property requirements, or large projects over $35k), without a renovation loan to roll these costs in.
Covers everything from minor rehabilitations to complete tear-downs.*
Covers up to six months of mortgage payments into the loan if residence is uninhabitable.*
*Restrictions apply.
Renovate your lifestyle. Contact us to get started.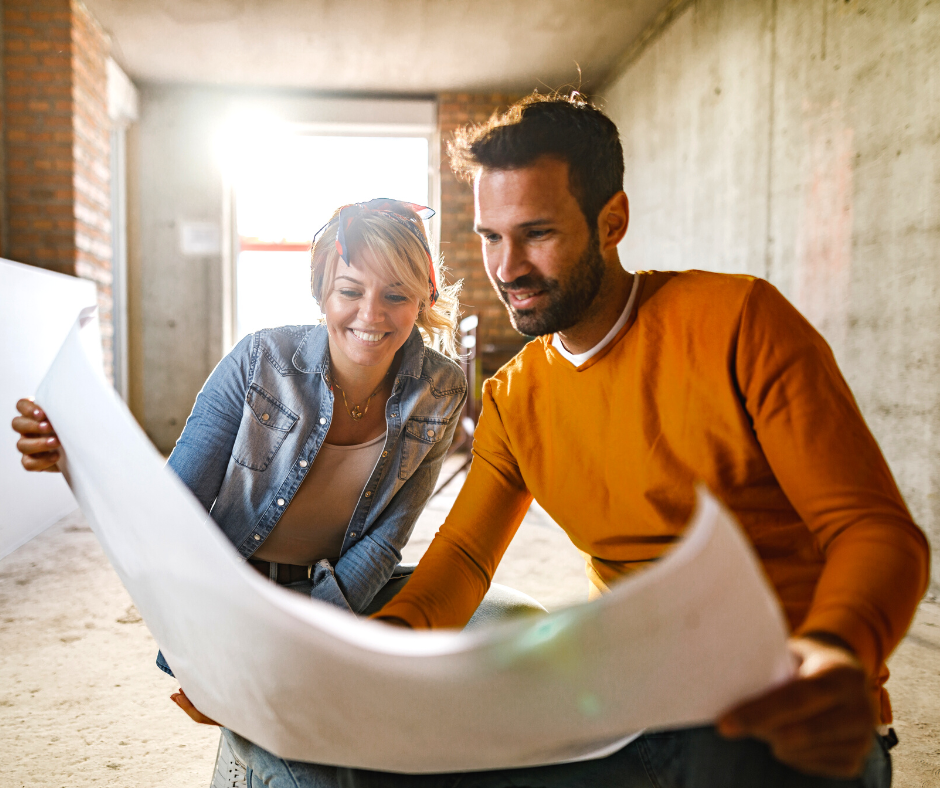 Compare Loan Programs for Home Renovations
| | | |
| --- | --- | --- |
| | | HomeStyle Renovation Program |
| | | |
| Purchase or refinance – Expand purchase options | Purchase or refinance – Expand purchase options | Purchase or refinance – Expand purchase options |
| | | Primary residence, 2nd home and investment properties |
| Single-family homes, PUDs, Condo, 2-4 units and REO | Single-family homes, PUDs, Condo, 2-4 units and REO | Single-family homes, PUDs, Condo, 2-4 units and REO |
| Minimum down payment – Gift funds are OK | Minimum down payment – Gift funds are OK | |
| Allowable improvements: kitchen & bath remodel, roof replacement, upgraded heating, plumbing, windows, doors and more (no luxury items or structural work) | Allowable improvements: Structural alternations and additions, kitchen and bath remodel, roof replacement and more (no luxury items) | Allowable improvements: indoor remodeling, outdoor building(s) and luxury items such as BBQ and swimming pool (must be built-in and add value) |
| No minimum dollar amount in repairs | | No minimum dollar amount in repairs |
| Work plan required, but work write-up is not required | | Work write-up is recommended, but not required |
| Loan amount based on sales price, or as-is value + repair amount, OR 110% of the as-completed value, whichever is less | Loan amount based on sales price, or as-is value + repair amount, OR 110% of the as-completed value, whichever is less | Purchase loan amount based on the lesser of the sales price + cost of renovation or as-completed value. Refinance Loan amount based upon original loan amount divided by as-completed value |