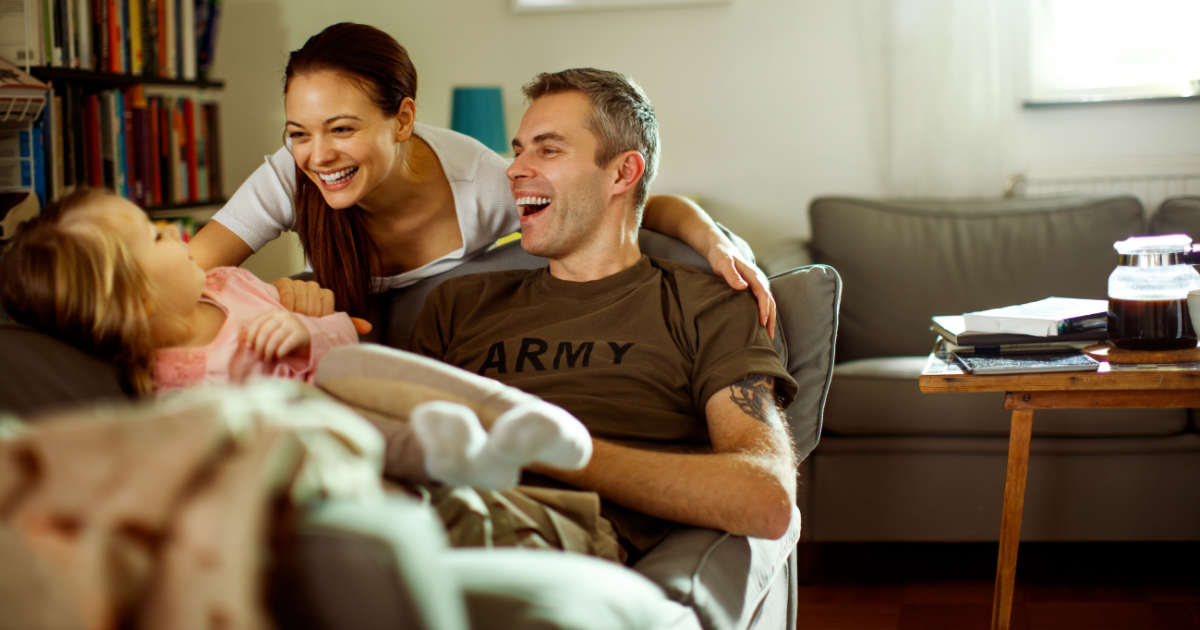 by: Security First Financial, A Division of Primary Residential Mortgage, Inc.
Are you a first-time homebuyer who also happens to be a military veteran or active-duty member? Then you might want to consider a VA loan to help you finance your dream home. Here's a simple guide to help you understand what VA loans are and how they can benefit you.
What are VA Loans?
VA loans are home financing options that are available exclusively to military veterans, active-duty members, and their families. They are backed by the US Department of Veterans Affairs, which means that the VA guarantees a portion of the loan in case of default.
Benefits of VA Loans
Here are some of the advantages of VA loans that make them a great option for first-time homebuyers:
No down payment required: Unlike other types of loans, VA loans do not require a down payment, which can be a significant obstacle for many first-time homebuyers.*

Lower interest rates: VA loans often come with lower interest rates than other types of loans, which can save you thousands of dollars in the long run.

No private mortgage insurance (PMI) required: PMI is a type of insurance that lenders require when you don't put down a certain percentage of the home's value. With VA loans, however, there is no PMI required, which can save you money every month.

Flexible credit requirements: VA loans have more lenient credit requirements than other loans, which can help you qualify for a loan even if you have less-than-perfect credit.

Refinancing options: If you already have a VA loan, you can take advantage of refinancing options like the VA Cash-Out Refinance or the VA Streamline Refinance to lower your monthly payments or cash out your home equity.

Closing cost limits: VA loans limit the amount of closing costs that can be charged to the borrower, which can help reduce the amount of money you need to pay upfront.

Seller concessions: VA loans allow the seller to contribute to the borrower's closing costs, which can help reduce your out-of-pocket expenses.

Easy eligibility requirements: To qualify for a VA loan, you need to meet certain eligibility requirements, such as being a military veteran, active-duty member, or surviving spouse. However, these requirements are relatively easy to meet compared to other loans.
How to Apply for a VA Loan
To apply for a VA loan, follow these simple steps:
Obtain your Certificate of Eligibility (COE) from the VA.

A COE is an official document issued by the US Department of Veterans Affairs that certifies a borrower's eligibility for a VA home loan. The COE confirms that the borrower has met the necessary service requirements, such as serving a certain amount of time in the military or being a surviving spouse of a veteran, to qualify for a VA loan.

Find a lender that offers VA loans and get pre-approved for a loan.*
Start house hunting and make an offer on your dream home.
Work with your lender to finalize your loan and close on your home.
VA loans are an excellent financing option for first-time homebuyers who are also military veterans or active-duty members. They offer a range of benefits that can help you save money and make homeownership more accessible. With the right preparation, you can take advantage of these benefits and secure your dream home.
Ready to achieve your dream of homeownership with a VA home loan? Contact us now to get started.
---
*VA home loan purchases have options for 0% down payments, no private mortgage insurance requirements, competitive interest rates, and specific qualification requirements. VA Interest rate reduction loans (IRRRL) are only for Veterans who currently have a VA loan, current loan rate restrictions apply, and limits to recoupment of costs and fees apply. VA Cash-out Refinances are available for Veterans with or without current VA loans. Policies and guidelines may vary and are subject to the individual borrower(s) qualification. Program and Lender overlays apply.
Pre-approvals are given to clients who have met qualifying approval criteria, for specific loan requirements, and have been pre-approved by a PRMI underwriter.