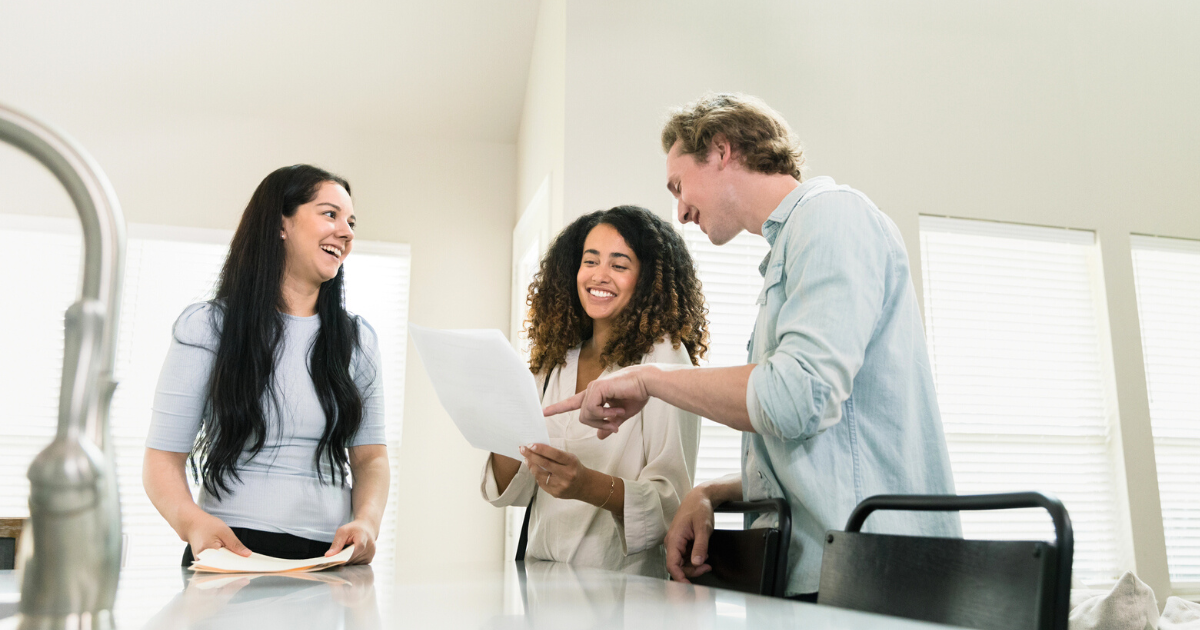 by: Security First Financial, A Division of Primary Residential Mortgage, Inc.
Are you planning to buy a home this spring? Though things are more balanced than they were at the height of the pandemic, it's still a sellers' market. So, when you find the home you want to buy, remember these four tips to make your best offer.
1. Lean on a Real Estate Professional
Rely on an agent who can support your goals. As Bankrate notes:
". . . select the best real estate agent for your needs. They will be a critical part of your home buying process."
Agents are local market experts. They know what's worked for other buyers in your area and what sellers may be looking for in an offer. It may seem simple, but catering to what a seller needs can help your offer stand out.
2. Know Your Budget
Understanding your budget is especially important right now. As Sandy Higgins, Senior Wealth Advisor at Capstone Financial Advisors, puts it:
"Understand your current budget … what are your expenses, how's your spending, would you need to make changes?"
The best way to understand your numbers is to work with a lender so you can get pre-approved for a loan.* It helps you be more financially confident, and it shows sellers you're serious. That can give you a competitive edge.
3. Think Through Everything Before Making an Offer
Today's market isn't moving at the record pace it did during the pandemic. That means you may have a bit more time to think before you need to make an offer. According to Danielle Hale, Chief Economist at realtor.com:
"In general, you likely have more time to make an offer, although that's certainly not a guarantee. If you're on the fence about a home or its asking price doesn't quite fit your budget, you might want to keep an eye on it, and if it doesn't sell right away, you may have some room to negotiate with the seller."
While it's still important to stay on top of the market and be prepared to move quickly, there can be more flexibility today. Lean on the advice of your agent as you explore the options in your market.
4. Work with Your Advisor To Negotiate
During the pandemic, some buyers skipped home inspections or didn't ask for concessions from the seller in order to submit the winning bid on a home. Fortunately, today's market is different, and you may have more negotiating power than before. When putting together an offer, your trusted real estate advisor will help you think through what levers to pull.
Bottom Line
Let's talk so you can get the help you need to make the most competitive offer on the house you want to buy this spring.
---
*Pre-approvals are given to clients who have met qualifying approval criteria, for specific loan requirements, and have been pre-approved by a PRMI underwriter.
The information contained, and the opinions expressed, in this article are not intended to be construed as investment advice. Primary Residential Mortgage, Inc and Keeping Current Matters, Inc. do not guarantee or warrant the accuracy or completeness of the information or opinions contained herein. Nothing herein should be construed as investment advice. You should always conduct your own research and due diligence and obtain professional advice before making any investment decision. Primary Residential Mortgage, Inc and Keeping Current Matters, Inc. will not be liable for any loss or damage caused by your reliance on the information or opinions contained herein.
Sources:
Franklin, Jennifer Bradley, and Rae Hartley Beck. "How to Make an Offer on a House." Bankrate, edited by Troy Segal, 21 Sept. 2022, www.bankrate.com/real-estate/how-to-make-an-offer-on-house.
O'Brien, Sarah. "Here Are Tips for Buying a Home in a Cooling Market, According to Top-ranked Financial Advisors." CNBC, 26 Oct. 2022, www.cnbc.com/2022/10/26/how-to-buy-a-home-in-a-cooling-market-according-to-top-ranked-advisors.html.
Dawn Neumann, Kimberly. "6 Homebuying 'Rules' You've Heard Lately—and Should Actually Break." realtor.com, 12 Oct. 2022, www.realtor.com/advice/buy/homebuying-rules-youve-heard-lately-you-should-break.