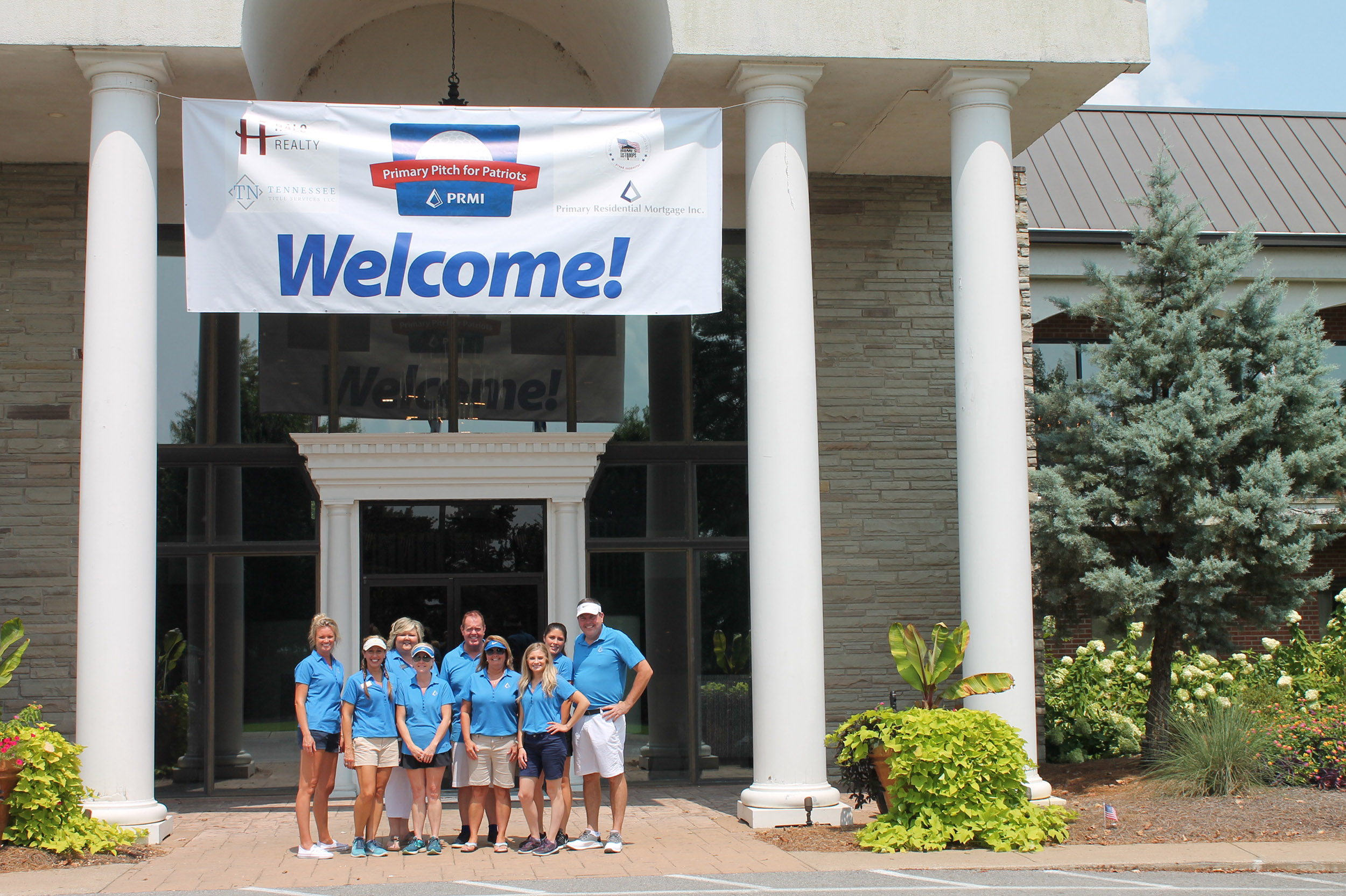 By: Primary Residential Mortgage, Inc.
Primary Residential Mortgage, Inc. Raises Money in Support of Veterans
Company's Hendersonville location hosts fundraiser benefitting Homes For Our Troops
HENDERSONVILLE, TENN. – Aug. 16, 2018 – The Hendersonville location (NMLS #284823) of Primary Residential Mortgage, Inc. (PRMI), one of the nation's leading independent mortgage companies, held its first annual fundraising golf tournament and auction this week benefitting Homes For Our Troops (HFOT). The event successfully raised money in support of HFOT, an organization dedicated to building and donating specially adapted homes for post-9/11 Veterans who have been severely injured in combat.
The team from PRMI's Hendersonville branch was initially drawn to the mission of HFOT, a national organization, because of its shared interest in helping people attain homes. However, when they learned of the local work HFOT was doing to help Veterans not only in the state of Tennessee, but specifically in Hendersonville, they knew they wanted to lend their support.
"Our goal at PRMI is to help families achieve the American dream through home ownership," said PRMI Division Manager, James Harper (NMLS #71317). "I can't express how much more it means when we can extend that assistance to our country's heroes right here in our own backyard. We feel incredibly privileged to join together with our community partners in support of an organization that dedicates itself to improving the lives of our Veterans one customized home at a time."
The fundraising event was well-attended with 76 players participating in the golf tournament and more attendees joining later for the reception and auction. The PRMI team from Hendersonville invited local business partners, customers and community members who share in their desire to give back to Veterans to be part of the fundraiser.
Guests were honored to be joined by Senior Vice Commander for Veterans of Foreign Wars Post 9851, David Moomy, who participated in the day's festivities. "We are very thankful to PRMI for hosting such a large event to bring awareness to the needs of our Veterans," said Moomy. "It was a great day, and we look forward to next year."
Also in attendance was PRMI President of Retail, Chris Jones. "What an honor to be part of an event dedicated to giving back to those individuals who have sacrificed so much for the freedoms we all enjoy," said Jones. "We have a responsibility, as local business leaders, to not only express our gratitude through service and contribution, but to also inspire those around us to do the same. Our communities are strengthened when we lift together."
To learn more about PRMI's offerings, visit www.NashvilleMortgageLenders.com. To speak to Harper or a qualified member of his team about home loan financing, call 615-822-6220, or visit the branch at 131 Saundersville Road, Suite 140, Hendersonville, TN 37075.
About Homes For Our Troops (HFOT): Homes For Our Troops (HFOT) is a privately funded 501(c) (3) nonprofit organization that builds and donates specially adapted custom homes nationwide to severely injured post-9/11 Veterans. Most of these Veterans have sustained life-altering injuries including multiple limb amputations, partial or full paralysis, and/or severe traumatic brain injury (TBI). These homes restore some of the freedom and independence our Veterans sacrificed while defending our country, and enable them to focus on their family, recovery, and rebuilding their lives. HFOT builds these homes where the Veteran chooses to live, and continues its relationship with the Veterans after home delivery to assist them with rebuilding their lives. Since its inception in 2004, nearly 90 cents of every dollar spent has gone directly to our program services supporting Veterans. For more information, visit www.hfotusa.org.