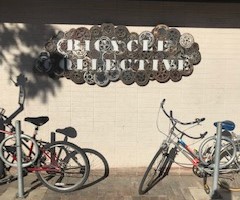 by: Primary Residential Mortgage, Inc.
Old bikes getting a new life!
The Salt Lake City Corporate Office partnered with the Bike Collective during September to round up old bikes for their Salt Lake City location. The bikes will be refurbished by volunteers and then sold, earned or gifted to deserving members of the community in need of new wheels. The Bike Collective is an awesome organization serving throughout Utah to help provide folks with affordable transportation. To learn more about them click here.