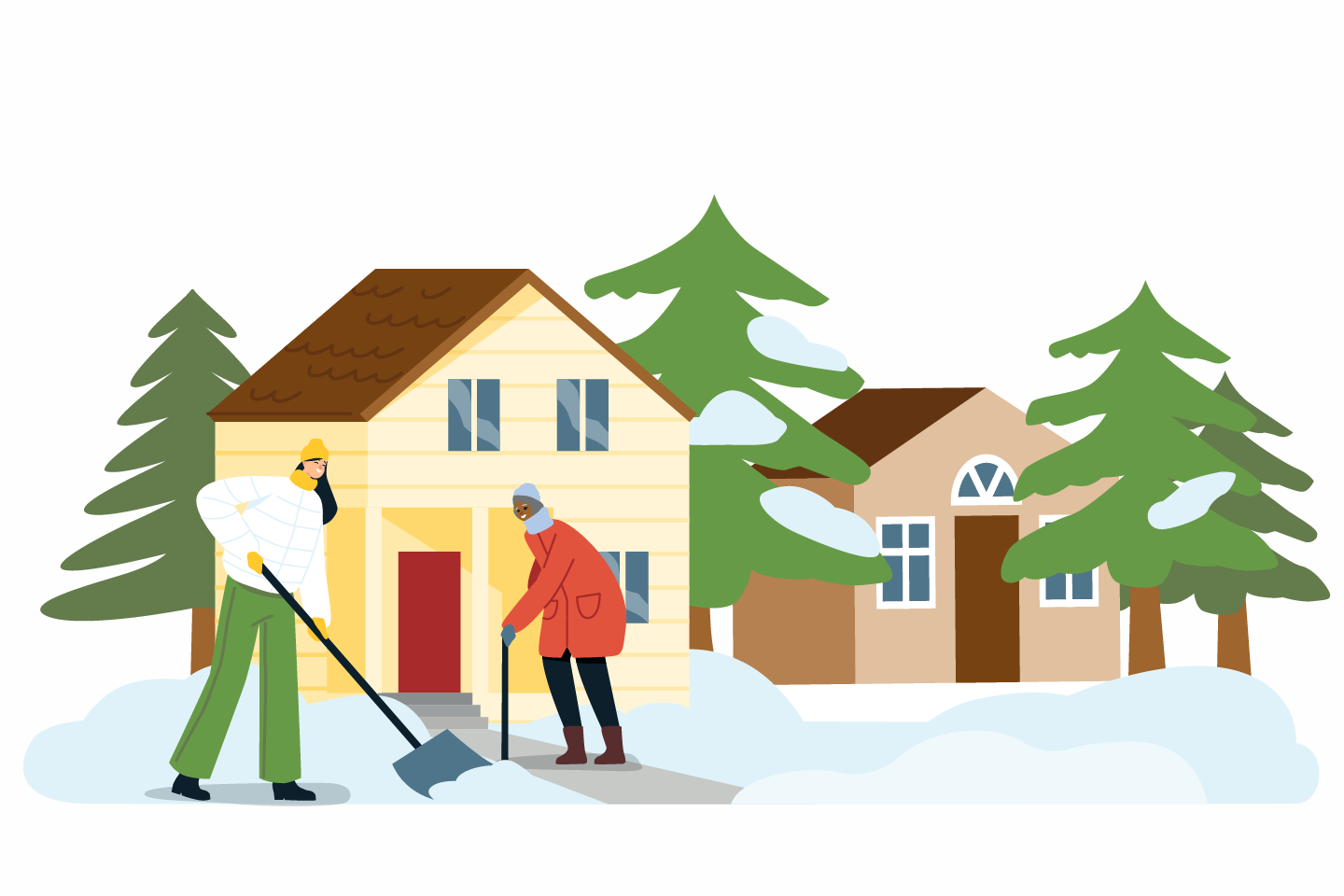 by: Primary Residential Mortgage, Inc.
When you think of neighbors, do you think of friendly people you can turn to in a pinch, or do you think of nosy meddlers you'd rather avoid? Living with neighbors can sometimes be complicated, but as winter sets in, there is a lot you can do to keep the relationships with the people who live around you as warm as possible. Here are five simple ways to be a great neighbor this winter.
1. Take care of snowy sidewalks.
There's nothing fun about shoveling snow—which means it's a great opportunity to help out your neighbors. Clearing their sidewalks is a simple way to show your consideration in a helpful way. Many cities and HOAs have ordinances mandating snow removal within a certain timeframe, so if you have a neighbor who struggles to clear the walks themselves you could be especially helpful.
2. Offer to help with yard winterization.
As you are preparing your own yard for the winter months, see if there is anything you can do to help your neighbors. It could be as simple as spending an hour or two helping bag leaves or offering the use of tools or other equipment. If it's a larger project, consider enlisting the help of other people nearby. Many hands make light work!
3. Give advance notice of holiday gatherings.
Winter comes with its share of holiday gatherings. If you are anticipating hosting a large holiday dinner or out-of-town guests on an extended visit, give your neighbors a heads up so they don't have to scramble to find parking at their own home. No one wants Thanksgiving ruined over something like a parking dispute.
4. Be mindful of your holiday decor.
In general, it's good to be aware of the kind of impact your lifestyle has on those around you, and winter holiday decorating is no exception. Extravagant displays with flashing lights and accompanying music are certainly fun and festive, but they can be a headache for the people next door. If you want to go full Griswold with your light and sound display this year, more power to you! Just make sure your neighbors are on board, too.
5. Leave little holiday gifts.
If your family celebrates any special winter holidays, share that celebration with your neighbors. Drop off little gifts that show you value and appreciate them. Keep it simple so people don't feel like they have to reciprocate or add you to their holiday shopping lists—a little homemade banana bread or a thoughtful card is plenty. Here it's truly the thought that counts.
Being neighborly isn't always easy. But by being helpful and considerate in small ways, you can help transform the place you live into a true neighborhood. Who doesn't want that?