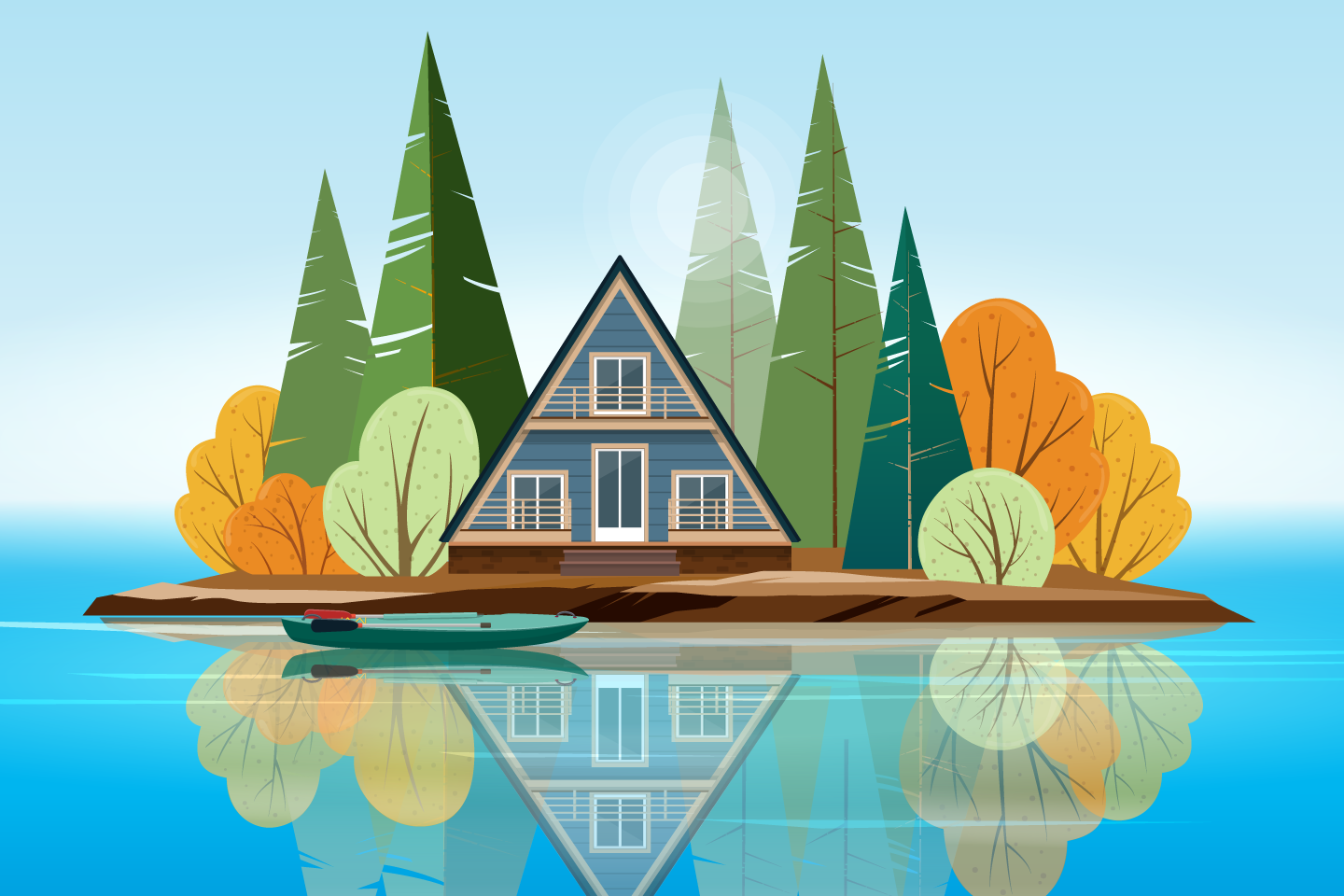 by: Primary Residential Mortgage, Inc.
Buying a vacation home is a dream come true for many people, but there's a lot to consider. This home will be your escape for years to come, so you want to make sure you love it before you commit. Steer clear of vacation home regrets by keeping these factors in mind as you hunt for your perfect hideaway.
Location
Whether you dream of the beach, the mountains or the desert, a vacation home is your chance to own a little slice of vacation heaven. Beyond picking your perfect getaway landscape, you should also consider variables like how long it will take you to travel to your vacation home; how close it is to activities, services and amenities; and whether it's in a healthy market where your investment will grow over time. Look for a location that's easy for you to get to and a market or neighborhood where real estate is on the rise.
Price Point
Odds are your mind is already going to be on the money, but it's important to have a defined budget when you're buying a vacation home. Look for a home that's priced so you can afford the mortgage without relying on rental income. And don't forget about potential repairs, furnishings and other costs like taxes and HOA fees. Once you have a clear idea of what you can truly afford, you're less likely to get carried away by emotions when you walk into that swoon-worthy beach house with all the views.
Maintenance
Just because you don't live there full time doesn't mean a vacation home can go without full-time care. Pay close attention to any immediate repairs or maintenance needs that you'll have to address and ask about seasonal care. If your home is in a neighborhood with an HOA, find out the requirements for lawn care, fence maintenance, paint and other cosmetic features. Weigh the cost of ongoing maintenance in both time and money—if you can't travel to take care of everything, can you afford to hire it out?
Rental Potential
Vacation homes can be a great source of passive income if you choose to rent out the place when you're not using it. If this is a key part of your vacation home strategy, look for a home that will work as a rental. Consider how many people it can sleep, the furnishing requirements, nearby amenities and the going rates for rentals in the area. With the rise of Airbnb and Vrbo, some neighborhoods have started adding restrictions, so find out if your target spot is rental-friendly and if there are any rules you'll need to follow.
Accessibility
If you're using your vacation home as a gathering place for multiple generations of your family, consider the needs of all visitors. Stairs can be difficult for older folks or people with mobility issues, so look for main-level bedrooms and bathrooms. Is there a way to enter the home without hiking up a hill or climbing lots of stairs? Look for safety bars in showers or consider having them installed. No one wants vacation to end with a run to the emergency room.
Frequency of Use
The last thing you want to do is make a big investment that you never enjoy. The more time you can spend at your getaway, the more value it will have for you and your family. A lot of vacation homes are within an hour or two of the primary residence. If you need to fly or spend a day in the car to get there, think seriously about how often you'll realistically be able to make the trip.