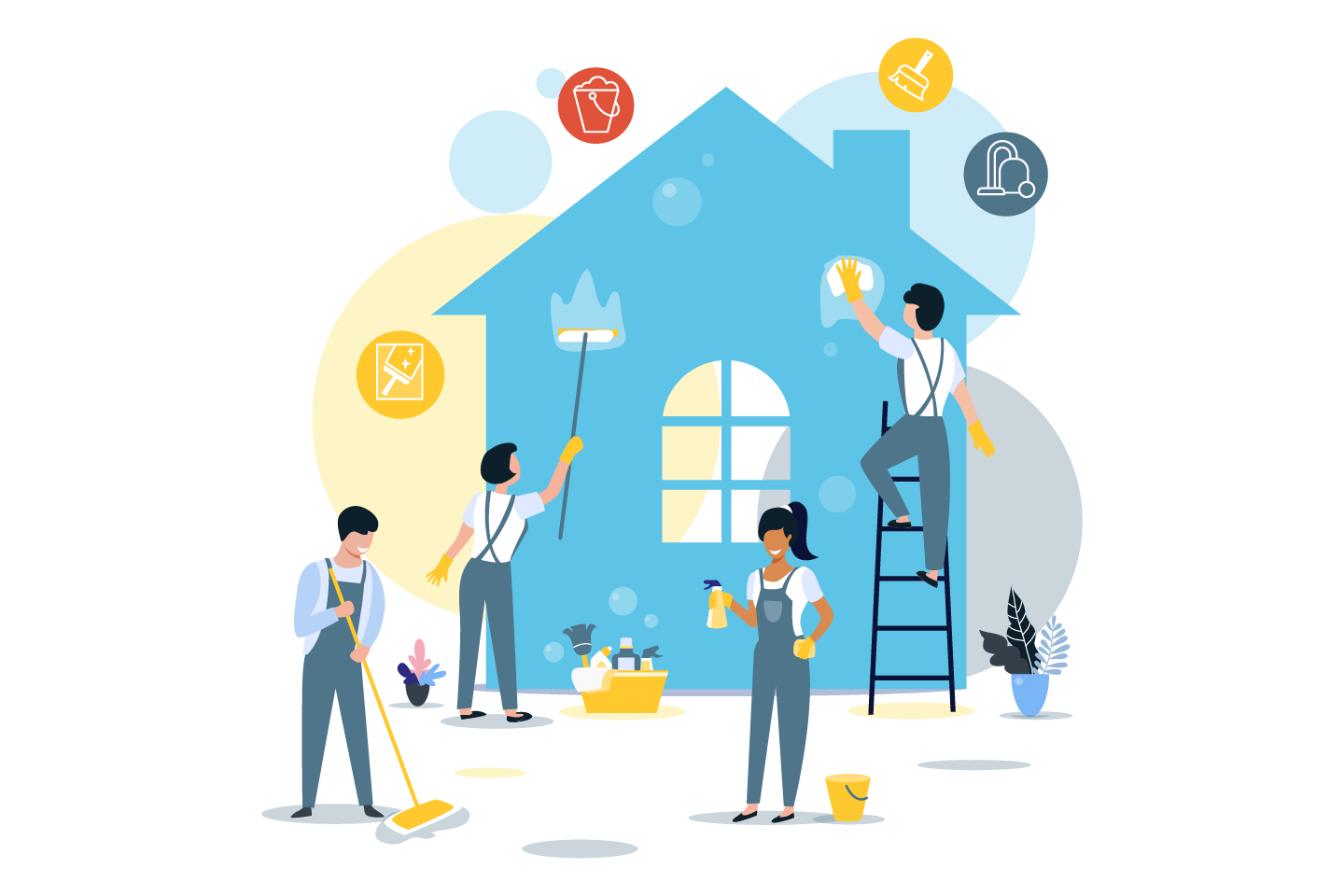 by: Primary Residential Mortgage, Inc.
Keep your home in good shape through the summer heat and be ready for fall with these summer home maintenance tips from Primary Residential Mortgage, Inc.
Air Conditioning
Replace the filters in your heating and air conditioning system every summer. Dirty filters can lead to contaminants and even toxins in your home's air. Replacing your filter will also keep your system running efficiently.
Clean the exterior of your air conditioning unit and clear the surrounding area of any vegetation and debris. Air conditioners need about a foot of open space on all sides to function with proper ventilation.
Windows and Doors
Check the corners of your windows, windowsills, doors and doorjambs. Seal any cracks you find with weatherproof caulking. This will keep water out and ensure your air conditioning works as efficiently as possible.
Once your windows and doors are sealed, give them a good wash. Use a power washer if possible, but soap, water and elbow grease will do the trick if necessary. Don't forget your window screens.
Once everything is freshly sealed and cleaned you can paint your door or windowsills. If you decide to paint them yourself, work early in the morning or later in the evening to avoid the dangerous sweltering summer heat.
Deck and Patio
Prep your deck or patio for that summer barbeque. Inspect your outdoor flooring for any damage from the winter weather. Repair and seal any minor cracks with weatherproof caulking, then give your patio or deck a good scrubbing.
If you have a wooden deck or patio floor, check for signs of wood-eating or wood-dwelling insects. If you see suspicious bored holes or small piles of sawdust, call a pest control professional.
If your wooden deck has weather damage in several areas, your wood treatment may be wearing off. Consider re-staining or painting your deck to prolong the life of the wood.
Grill
Speaking of barbecue, make sure your grill is ready.
If your grill hasn't been covered, be very careful when opening it for the first time each year. Hornets and wasps often build nests inside dormant grills. Have some wasp repellent handy.
Thoroughly scrub down your grill with the proper grill cleaner.
If you have a gas grill check the lines and any tanks for leaks. Mix some dish soap with a little water. Drizzle the solution over all your gas line connections. Make sure it coats all the way around the joint. If you see any soap bubbles grow, you have a gas leak and should consult a gas grill professional.
Ceiling Fan
Ceiling fans can do a lot to help cool your home. Used properly they can assist your air conditioner in reaching all the corners of your home.
In the summer, be sure to reverse the direction of your fans so they draw cool air up instead of pushing hot air down.
Driveways and Walkways
Winter ice often chips away at concrete. It can turn cracks into chasms, so you should fill and seal them in the summer before the ice has a chance to do its damage.
Inspect your concrete surfaces thoroughly and fill as needed with a concrete patch compound. Once the patch dries and hardens, apply a waterproof concrete sealant.
Smoke Detectors
The change of season means it's time to check the smoke and carbon monoxide detectors in your house. Change any batteries as needed.
Siding
Wash all the winter residue off your siding with a power washer. Replace any damaged or missing siding. Whether you want a whole color upgrade or just need to touch up some problem areas, summer is also a great time to paint your siding.
If you're ready to make upgrades or repairs to your home, but need to find the funds, we can help.
More Reading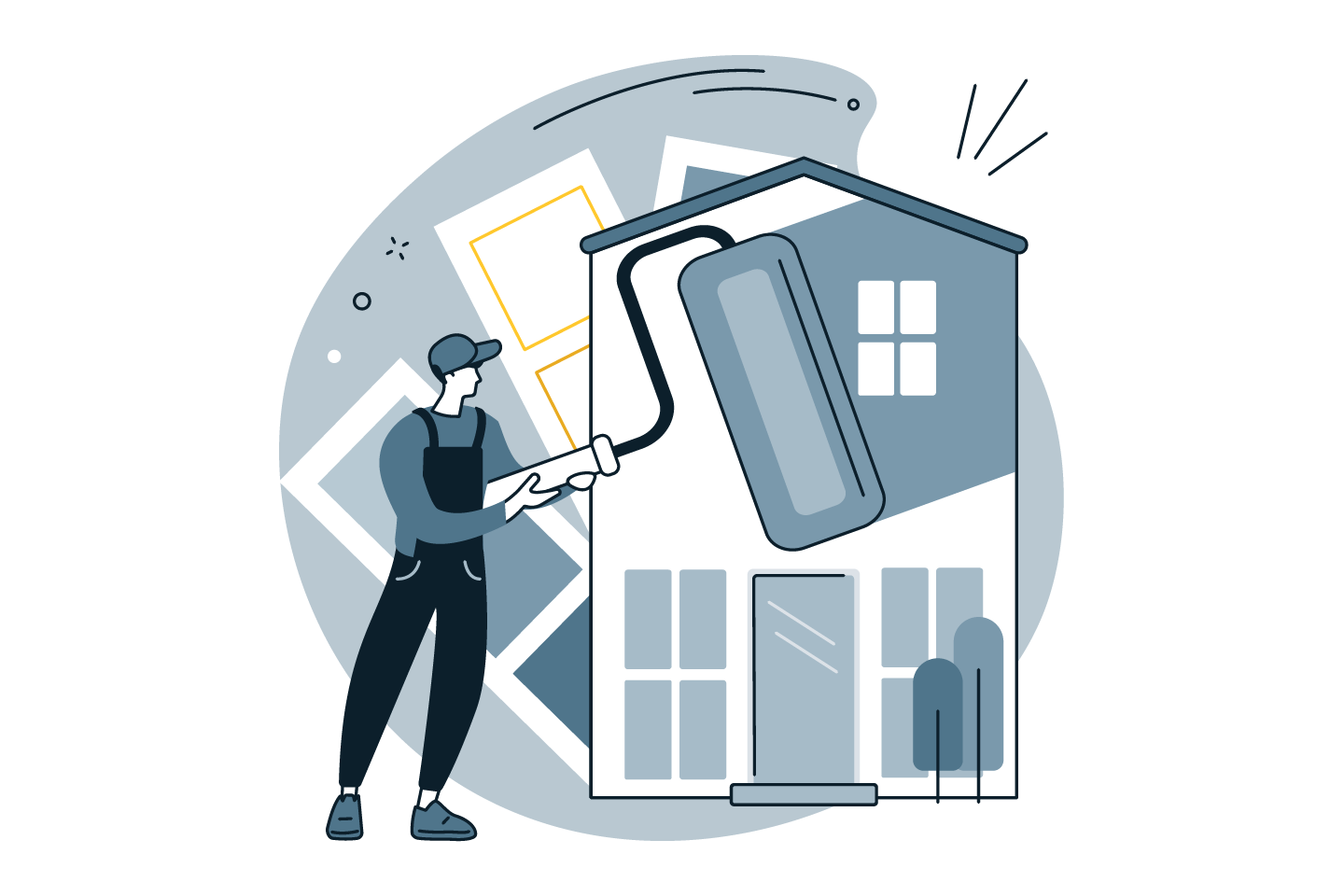 Upgrade Your Home's Exterior with These Helpful Painting Tips
Give your home a colorful splash with these painting tips.
Read Full Story