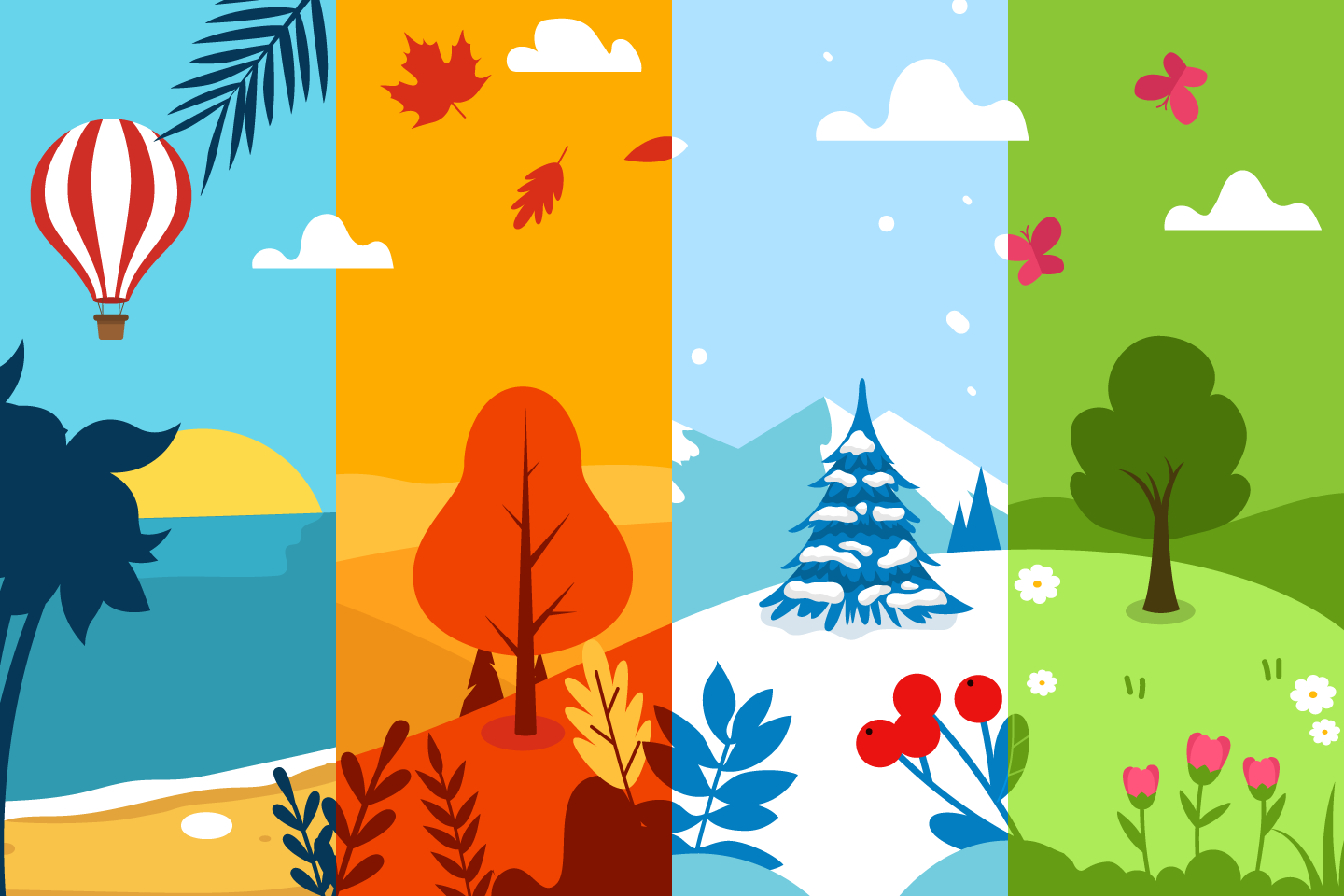 By: PRMI
At Primary Residential Mortgage, Inc., we're passionate about helping people get into homes they'll love. A huge part of finding a home you'll enjoy is the location. Today we're sharing ideas for where to live based on your favorite season of the year.
Winter
If you love chilly weather, gorgeous mountains, fresh powder and adrenaline-boosting activities, winter may be your season.
We suggest Colorado and Utah for avid skiers, snowboarders and winter sports enthusiasts. You'll be close to world-renowned ski resorts like Vail, Telluride, Breckenridge, Alta, Deer Valley and Snowbird. Plus, you won't be too far from the Jackson Hole resort in Wyoming if you need a quick getaway.
Spring
If you love temperate weather, spring rain, green growing things and spending the bulk of your time outside, pick a state where the temperatures are mild for a large part of the year.
We recommend California, Oregon or Washington for people who love the west coast vibe and access to lots of national parks, forests and beaches.
And if you'd prefer something further east, check out North Carolina or Georgia—also known for having milder temperatures than other states throughout the year.
Summer
If you can't get enough of beaches, water, blue skies and outdoor activities, consider moving to a state where you can enjoy these activities for a large portion of the year.
California, Florida, and Hawaii are all great states for people who love water activities and beaches.
If you love summers but are also on board with extreme winters, consider Alaska, where you'll get exceptionally long summer days and endless options for exploring nature.
Fall
If you look forward to cozy sweaters and colorful fall leaves every year, autumn in New York is hard to beat, but it's not the only state with stunning fall foliage. Consider Maine, New Hampshire or Vermont if you'd like to enjoy fall weather in areas with crisp, cool temperatures, gorgeous trees and other beautiful states within driving distance.
More Reading
5 Cities with a Surprisingly Affordable Cost of Living
Consider these surprisingly affordable cities for your next move.
Read Full Story
5 Great States to Live in If You Love the Outdoors
If you love outdoor recreation, consider living in one of these states.
Read Full Story