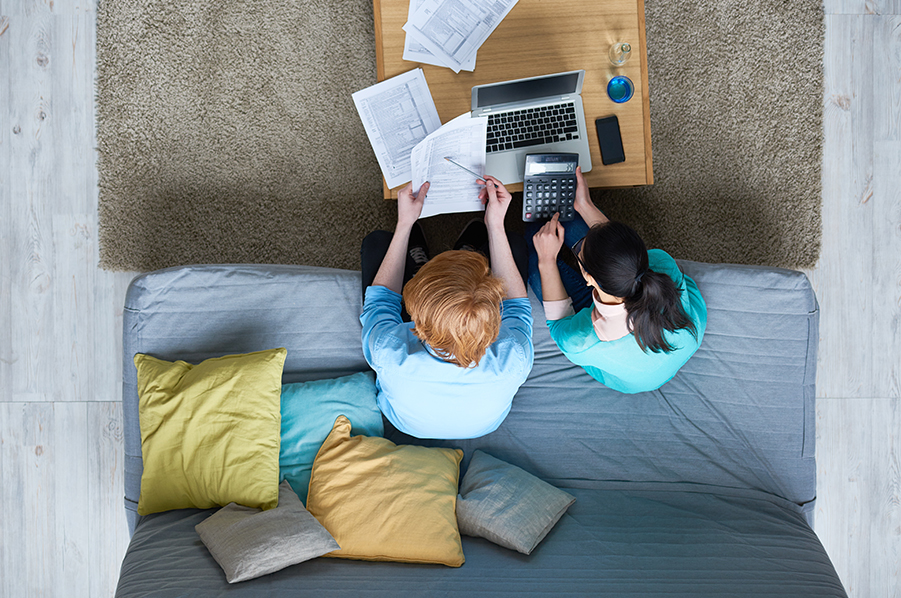 By: Primary Residential Mortgage, Inc.
At Primary Residential Mortgage, we're here to help you understand every area of the mortgage process. Whether you're looking at fixed-rate home mortgage options or one of our many loan programs, we'll take you step-by-step through the process to make sure you're clear on all the commitments you're making.
One of the biggest questions we're asked, particularly by first-time buyers: What makes up my standard mortgage payment? There are a few important elements to know understand about your mortgage payment. Let's review the basic elements you'll find, plus a few additional options you may have.
Elements of a Mortgage Payment
A standard mortgage payment has four primary components:
1. Principal: This is the portion of the loan payment that pays down the loan balance incrementally, before any interest or other charges. At the start of your mortgage, you'll be paying less toward principal and more toward interest. The longer you make mortgage payments, the more of the payment you'll see going toward principal and less toward interest. A good reference is the "amortization schedule" which you can get from your loan officer, and which will also be included in your closing documents.
2. Interest: This is the portion of the payment that goes toward interest; the interest is based primarily on the loan amount and interest rate you agree to during the application process. It's best expressed using APR (Annual Percentage Rate), which is a yearly rate that also includes origination fees and mortgage insurance (more on this in a bit).
3. Insurance: In some cases, depending on your loan program and the money you put down in advance, you may have to take out private mortgage insurance. Some buyers also purchase homeowner's insurance that is added to the mortgage payment.
4. Taxes: Monthly property taxes can also be folded into mortgage payments.
Tax and Insurance Options
The last two items we listed above, insurance and taxes, are not always included in a mortgage payment. Here are the two options for these payments:
· Escrow: This is the option where you pay these bills as part of a monthly mortgage payment – your lender will collect an estimated monthly amount to cover property taxes and insurance, and then hold it in an escrow account until they are due to the insurance company or the county tax authority. When the tax or insurance payments are due, your loan servicer will send them out to ensure they are paid every year.
· Self-Payment: This is an option on some mortgage loans where you pay the taxes, insurance, etc. directly and the loan servicer doesn't collect it in the monthly mortgage payment. The mortgage lender is not involved in this type of escrow structure.
PRMI NMLS 3094. PRMI is an Equal Housing Lender. This is not a commitment to lend.