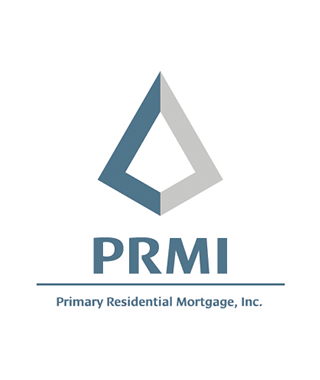 Charlie Brown
Director of Enterprise Risk Management/Loan Officer
(NMLS#463075)
Apply For A Loan
State Licenses:
NMLS # 463075
Arkansas - Arkansas Securities Department 11558. Departamento de Valores de Arkansas 11558.
California - Licensed by the Department of Financial Protection and Innovation (DFPI) under the California Residential Mortgage Lending Act 4130403. A copy of our Privacy Policy and Notice is accessible by going to Primary Residential Mortgage's website and clicking on the "Privacy Policy" link located at the bottom of the page. https://www.primeres.com/privacy-policy Autorizado por el Departamento de Protección Financiera e Innovación (DFPI), bajo la Ley de Préstamos Hipotecarios Residenciales de California 4130403. Usted puede obtener una copia de nuestras Políticas de Privacidad y Avisos, si visita nuestra página de internet Primary Residencial Mortgage y abre el enlace que dice "Privacy Policy" y que se encuentra localizado en la parte baja de la página. https://www.primeres.com/privacy-policy
Florida - Florida Office of Financial Regulation MLD646. Oficina de Regulación Financiera de Florida MLD646.
Idaho - Idaho Department of Finance, #MBL-1703. Departamento de Finanzas de Idaho, #MBL-1703.
Indiana - Indiana-Department of Financial Institutions Consumer Credit Division, First Lien License 11069 Secretary of State Securities Commission Second Lien License 103936. C.P.D. Reg. No.-19-07981 Indiana-Departamento de Instituciones Financieras, División de Crédito al Consumidor, Licencia de primer grado 11069, Secretaría de Estado, Comisión de Valores, Licencia de segundo grado 103936. C.P.D. Reg. No.-19-07981
Mississippi - Mississippi Department of Banking and Consumer Finance, 3094. Departamento de Banca y Finanzas del Consumidor de Misisipi, 3094.
Montana - Montana-Division of Banking and Financial Institutions 3094. Montana-División de Banca e Instituciones Financieras 3094.
Nevada - Nevada-Mortgage Lending Division #349. Nevada-División de Préstamos Hipotecarios #349.
New Jersey - New Jersey Department of Banking and Insurance. Departamento de Banca y Seguro de Nueva Jersey.
New Mexico - New Mexico-Financial Institutions Division, #00621. Nuevo México-División de Instituciones Financieras, #00621.
North Carolina - North Carolina Commissioner of Banks L-112833. Comisionado de Bancos de Carolina del Norte L-112833.
Rhode Island - Rhode Island Department of Business Regulation Division of Banking Licensed as PRMI, Inc. Lender 20041715LL, Broker 20041716LB. Departamento de Regulación de Negocios de Rhode Island, División de Banca, Autorizado como PRMI, Inc. Prestamista 20041715LL, Bróker 20041716LB.
South Carolina - South Carolina Department of Consumer Affairs MLS3094. Departamento de Asuntos del Consumidor de Carolina del Sur MLS3094.
Tennessee - Tennessee-Department of Financial Institutions 109282. Tennessee-Departamento de Instituciones Financieras 109282.
Utah - Utah Division of Real Estate #5489480. División de Bienes y Raíces de Utah #5489480.
Virginia - Virginia-Bureau of Financial Institutions: MC-2248 Broker MC-2248 NMLS # 3094 (http://nmlsconsumeraccess.org). For refinance advertisements, that state, a reduction on monthly payment, please note: the total finance charges maybe higher, over the life of the loan. Virginia-Oficina de Instituciones Financieras: MC-2248 Bróker MC-2248 NMLS # 3094 (http://nmlsconsumeraccess.org). Para anuncios acerca de refinanciamiento: Si se menciona que se reducirán los pagos, por favor, nótese que se los cargos de financiamiento podrían ser más altos durante la duración del loan.
Wyoming - Wyoming Division of Banking 399. División Bancaria de Wyoming 399.