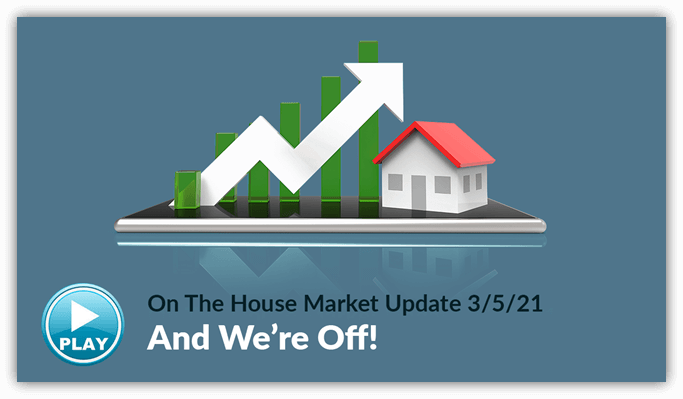 By: Kyle Bergquist
The Puget Sound Real Estate Market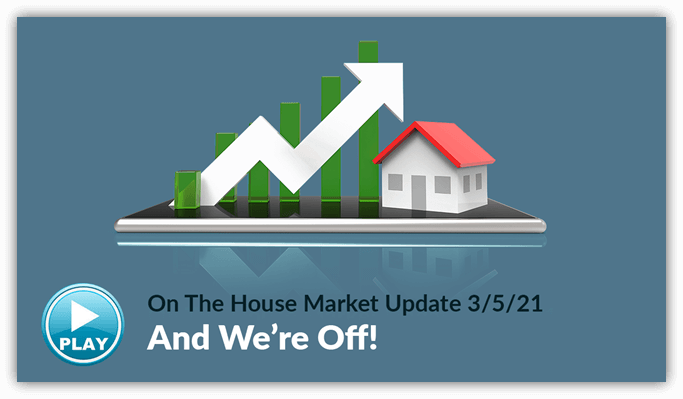 Puget Sound Real Estate: And We're Off!!!
With a WEEK OVER WEEK increase in housing prices of FIVE PERCENT, Seattle is now a Jeff Mushen tee shot away from its all-time high record Median List Price (He's a great Financial Advisor, btw, if you're looking for one). According to Altos Research, for the week ending February 26th, the trailing 7 day average Median List Price for a single family residence (including townhomes) was $839,000. The record was set March 23rd, 2018 at $865,000…3.1% higher than where we're at today.
Will we get there? Not sure, but we have all the ingredients needed to take a charge at it.
The Absorption Rate for single family residences in Seattle is north of 60%. Assuming an average 30 day close on most offers, that means that if no new homes came on the market, we'd be completely out of homes for sale in Seattle in about TWO WEEKS.
Interest rates have risen due to inflationary fears with the latest stimulus package and relative herd-immunity in sight, but they're about 1.5% LOWER than when we set our all-time record high Median List Price in March 2018 according to Freddie Mac – From 4.45% on March 22nd to 2.97% today. That doesn't sound big, but if we take Freddie Mac's interest rates and plug them into our handy-dandy mortgage calculator, that's a difference in monthly payment on a $500,000 mortgage/30 year term of $418.65 per month. Said another way, today's buyers have 16.62% more purchasing power than 2018 buyers. Go one step further and add 16.62% to the 2018 record high Median List Price of $865,000, and all of a sudden, for a similar monthly expense as 2018 buyers, today's buyers could bid the price of homes in Seattle up to over a MILLION DOLLARS ($1,008,763, to be exact).
Lastly, there's just a ton of buyers looking to BUY NOW, and offering escalation clauses to get their offer accepted. According to Alex Black over there at Keller Williams, in the last 30 days there were 431 non-townhome sales in Seattle. The median original list price for those 431 listings was $824,000; but the median closed sale price was $868,000… An average of $44,000/5.34% OVER list! That means, around half of those 431 homes went for more than $44,000 over-ask. BTW, median days on market for those 431 homes? 6 days. CRAZY.
Summary
No one knows what WILL happen, but we know what IS happening. And what IS happening, is that all the buyers who put their house-hunts on ice in late 2018; then hung out on the sidelines in 2019; then didn't buy due to COVID in 2020; are all jumping into the market at the same time right now. Contrary to early 2018 when the market was arguably just as crazy (before the snowball started rolling the other way in May of 2018); there's very little economic drama (no head-tax being discussed, and no Amazon HQ2 to wait and see on); and interest rates are CONSIDERABLY lower giving today's buyers a lot more purchasing power than 2018s.
Alex Black Absorption Rates per NWMLS Real Time Data
Absorption Rate is calculated as: (Pending Sales) / (Active + Pending Sales)
SFR in Seattle
SFR Pending Sales in Seattle: 868 homes
SFR Active Listings in Seattle: 517 homes
Absorption Rate for SFR in Seattle: 62.67%

Competition is driving prices higher…already about $45,000 higher since our winter low. So long as the absorption rate can stay high, escalation clauses will likely keep pushing prices even higher than where we're at today in the weeks to come.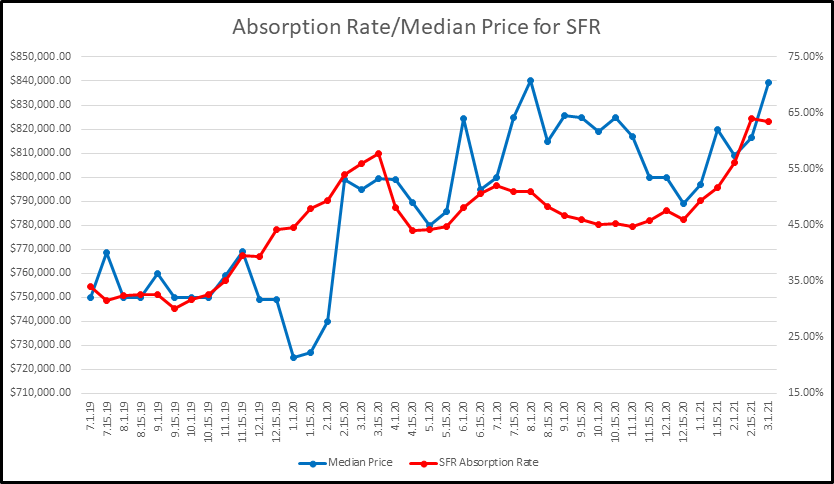 Condos in Seattle
Condo Pending Sales in Seattle: 285 condos
Condo Active Listings in Seattle: 583 condos
Absorption Rate for Condos in Seattle: 32.83%

A relatively high absorption rate gave us a strong floor for median condo prices to jump higher. So long as the absorption rate can stay strong, escalation clauses will likely keep pushing prices even higher than where we're at today in the weeks to come.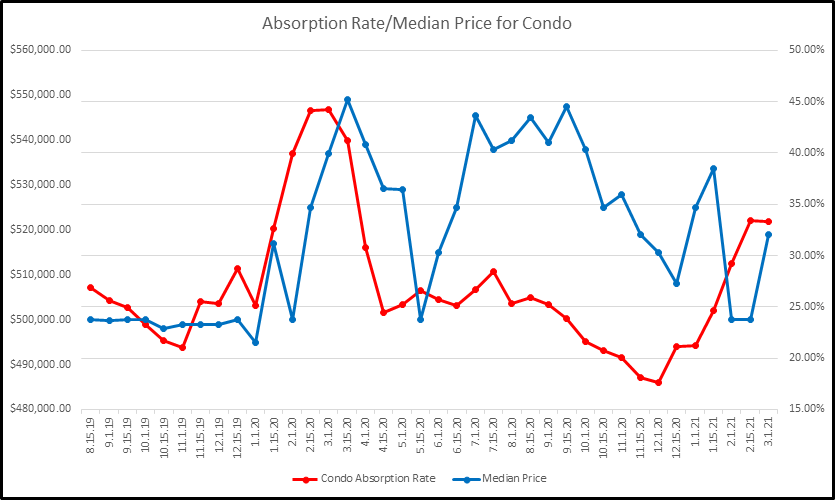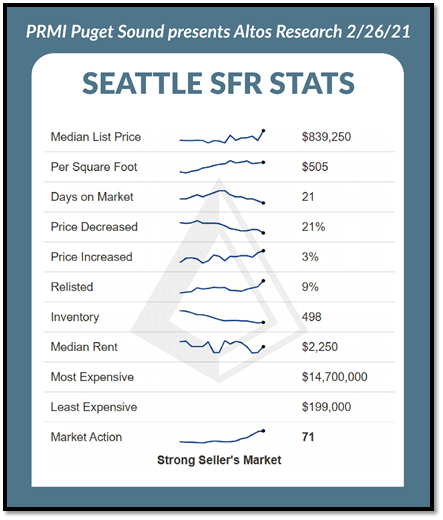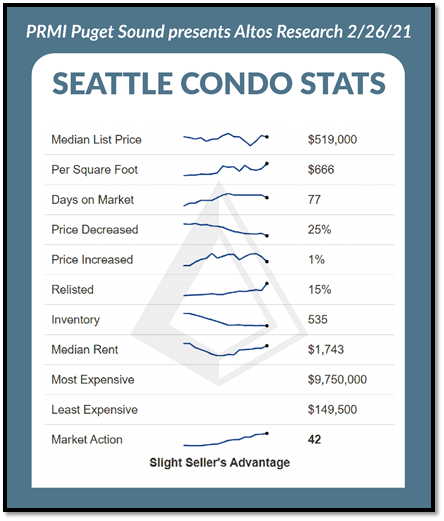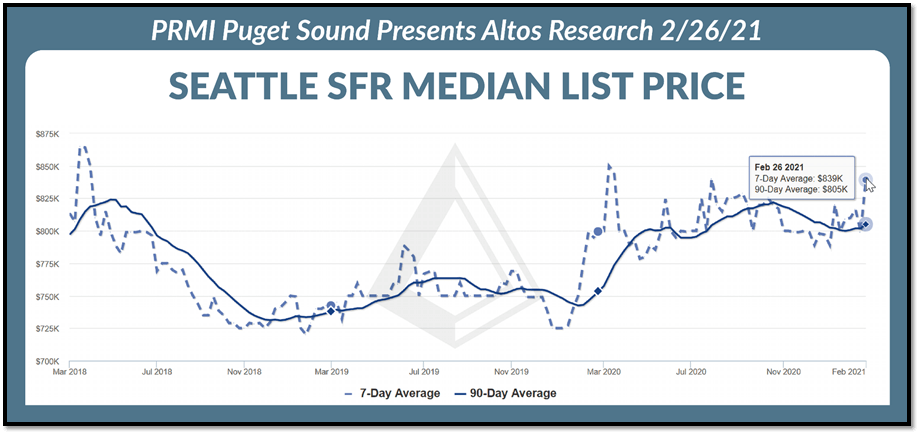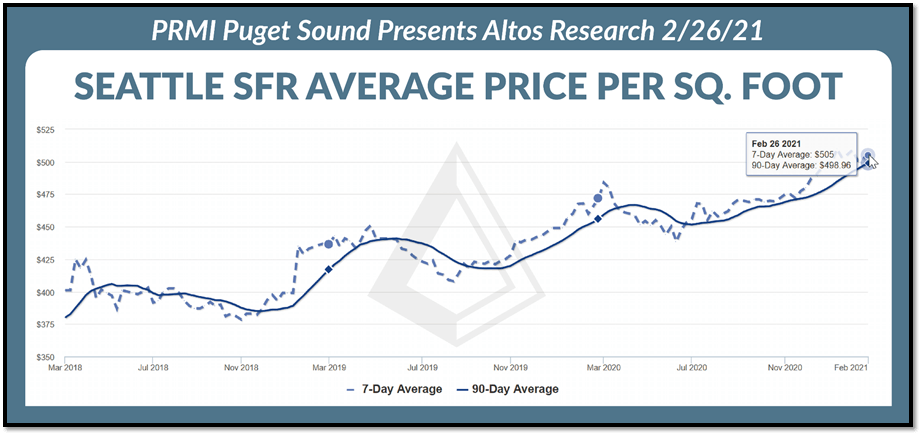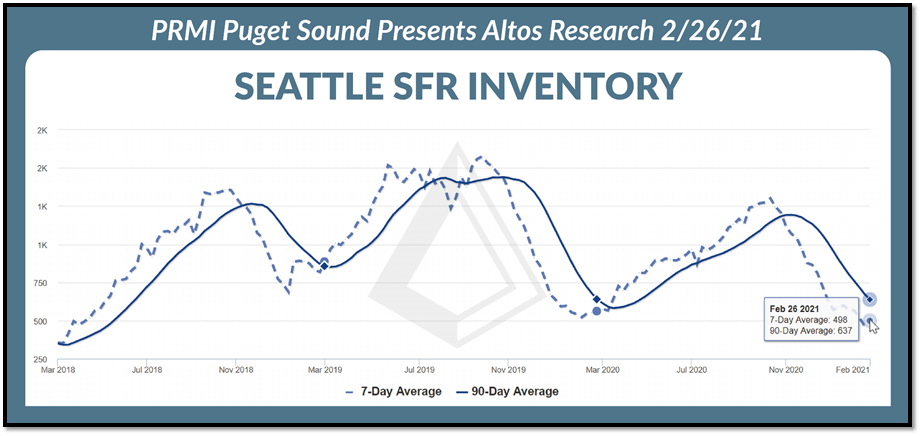 Interest Rates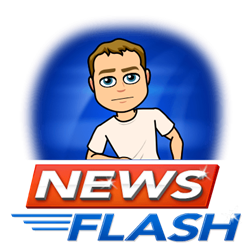 Per Bankrate's survey of large lenders, the 30 year mortgage interest rate on purchases fell slightly this past week to 3.16%, with .32 in discount and origination points.
According to Bankrate, rates have fallen .72% since their 52 week high of 3.88%
(That's a savings of $201.21 per month on a $500,000 loan!)
Kyle's Quick Take
Inflationary fears and positive economic news are crushing the mortgage bond. With that said, it's not so much the current data…it's the trend of the current data and what it could mean for the future. A climate with higher interest rates due to a sound economy:
Means investors are selling out of current low yield mortgage bonds and opting for higher yield ones to keep ahead of inflation;
And it means that corporations who were able to borrow money at a super low rate on their bonds, will now be paying more to borrow that same money = lower profits.
This is why we're seeing the double-whammy of higher mortgage interest rates AND lower 401k balances.