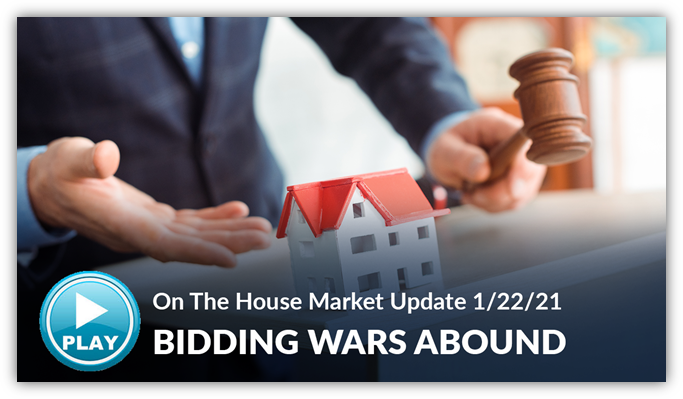 By: Kyle Bergquist
The Puget Sound Real Estate Market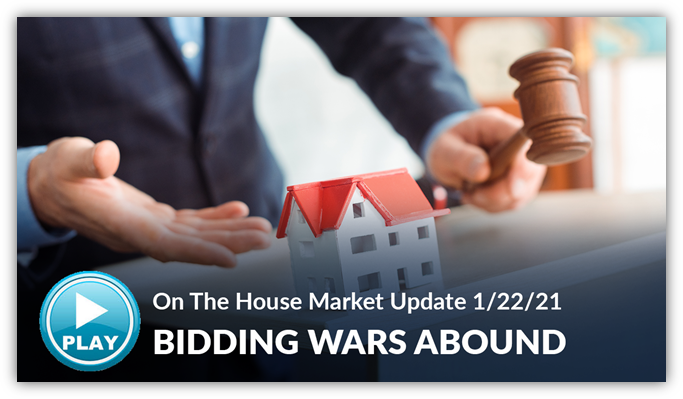 Puget Sound Real Estate: Bidding Wars Abound
Whether you love or hate the likes of Zillow or Redfin, you can't argue that they have a lot of data. Redfin just reported that "more than 65% of Redfin offers in the Seattle area faced a bidding war in December – The fourth highest rate in the U.S!" Possibly even crazier, the most competitive segment of the market were homes priced between $1m and $1.5m. Mind. Blown.
But should we be that surprised? 2020 was a disruptive year to say the least. The Northwest Housing market rose in the Spring as "Shelter in Place" went into effect because buyers outpaced sellers. But where the market broke from historical trends was that the market barely gave up any of their gains in Q3 and Q4. Overall, sellers were more hesitant to open their homes (most of which they still reside in when they list it for sale), than buyers were to go out and tour homes. It makes sense! Personally speaking, we sold our house in May, and it was not fun. Not only were the logistics of selling difficult without being able to hold an open house (listings were viewed by appointment only, which meant our house basically needed to be show ready at ALL TIMES – super fun with a 5 and 3 year old); but we were constantly paranoid about whether or not the group that just toured the house was COVID-free or not! We sold because we needed to in order to get our 5 year old into the school zone we wanted him to start Kindergarten in, but if we didn't have a really good reason we probably would have stayed put until COVID was over…or at least more understood.
So here we are going into Q3 and Q4 and buyers are STILL outpacing sellers because sellers are STILL reluctant to list if they don't have to. Thus, the median list price for a home in Seattle for the most part just moved sideways instead of following the historical trend of slowly declining throughout the tail end of 2020.
Summary
It shouldn't be that surprising that there were more bidding wars this past winter than in winters previous. Buyers are simply outpacing sellers in COVID-times, and bidding wars are a byproduct of that fact. This phenomenon kept prices stable throughout the winter, which resulted in December SFR year over year gains of 9.63% in King County, 12.45% in Snohomish County, 17.07% in Pierce County, and 12.11% in Kitsap County. But the gains weren't relegated to single family residences. Despite a slightly softer condo market in Seattle proper (Median list price down 4.3% year over year); the condo market was up between 11.9% and 27.6% in all other areas of King County!
If you take nothing else away from this WMU, check this stat out: As the market prepares to enter the most competitive time of the year (the Spring Buying Season), condo and single family residence listings are down 44% overall from 1 year ago, with only 5 counties in all of Washington with more than 1 month of inventory. The stage is officially set for a possible record breaking Spring for the Northwest Housing Market.
Alex Black Absorption Rates per NWMLS Real Time Data
Absorption Rate is calculated as: (Pending Sales) / (Active + Pending Sales)
SFR in Seattle
SFR Pending Sales in Seattle: 655
SFR Active Listings in Seattle: 573 homes
Absorption Rate for SFR in Seattle: 53.34%

And we're off! The absorption rate ticked higher AGAIN, which pushed median house prices higher. With the New Year upon us, there's nothing but hope and optimism for NW Homebuyers. This can-do attitude has buyers buying up the last of the aged-listings, and escalating prices on new high quality listings hitting the market. With so little inventory on the shelves and a hungry buyer pool, look for both absorption rate AND median list prices to increase over the next few months.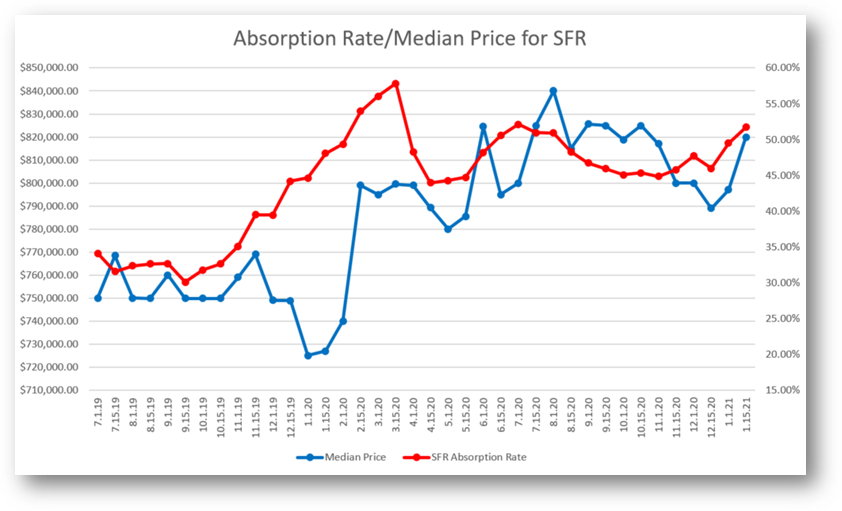 Condos in Seattle
Condo Pending Sales in Seattle: 217
Condo Active Listings in Seattle: 595
Absorption Rate for Condos in Seattle: 26.72%

After falling to a recent low of 17.66%, the absorption rate for condos in Seattle has increased 51.30% to 26.72%! This is fantastic news, and helped provide a floor for condo prices to bounce higher! So long as the absorption rate can hold onto its recent gains (and/or continue increasing), condo prices should move sideways to increasing (as they are).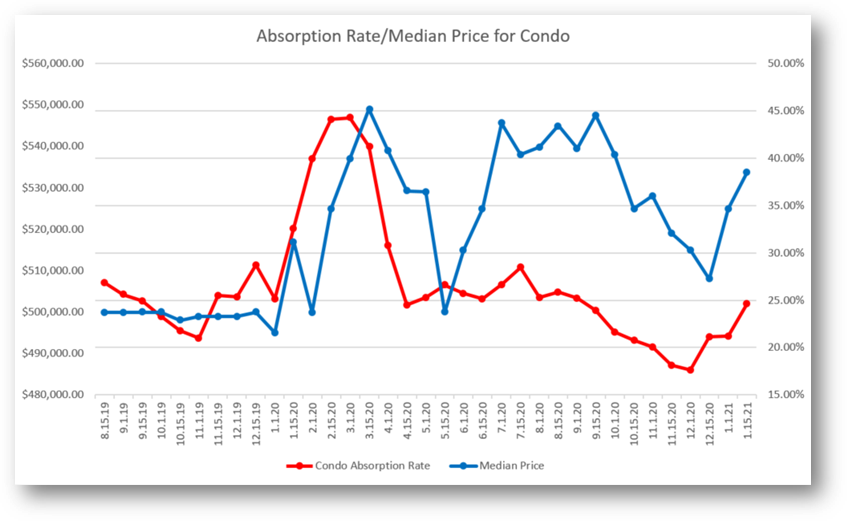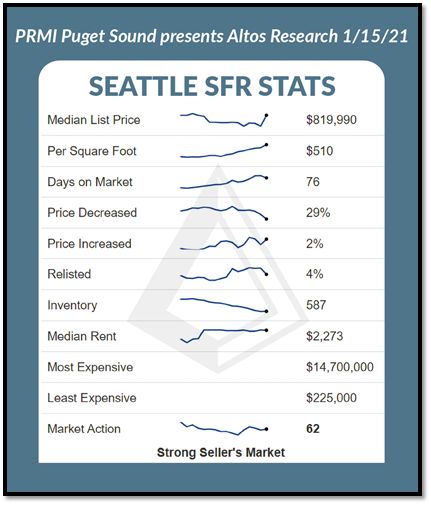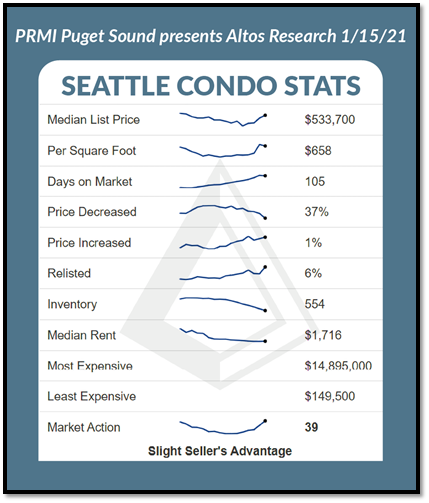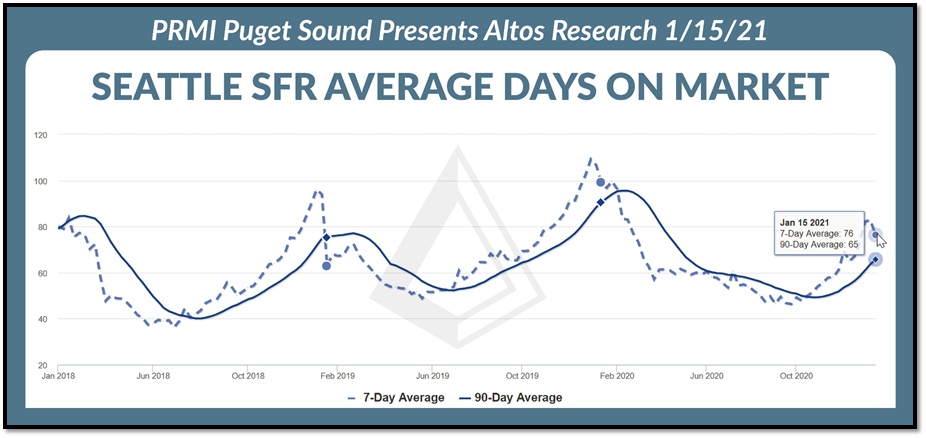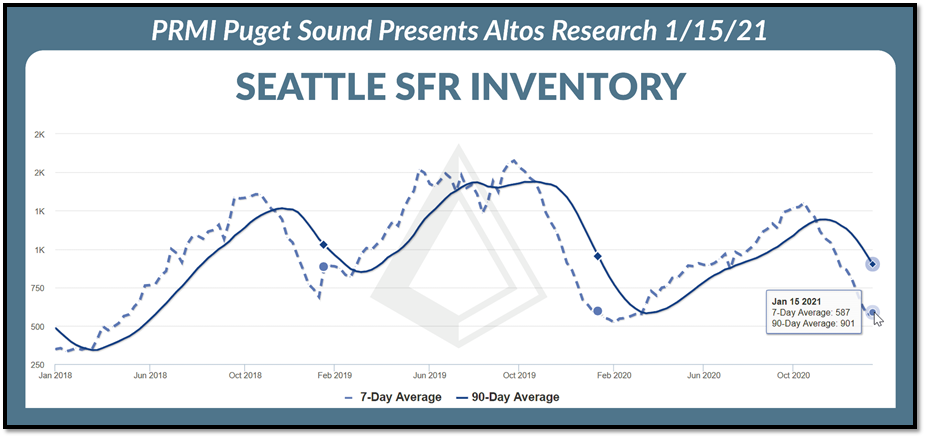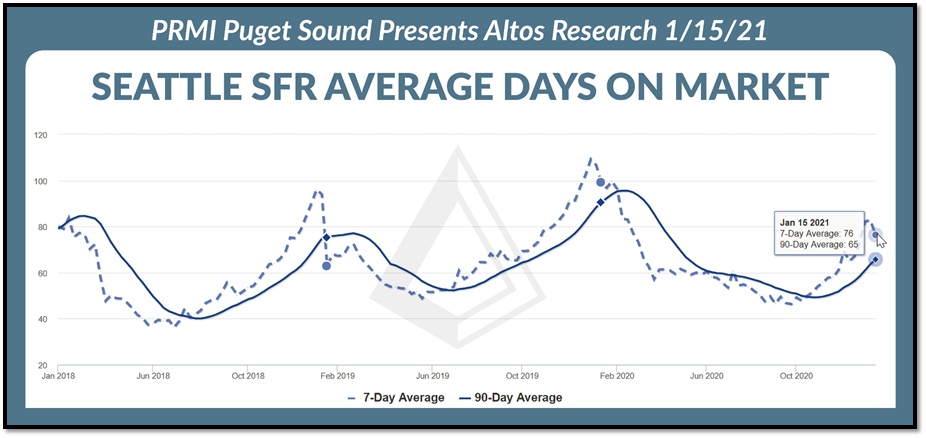 Interest Rates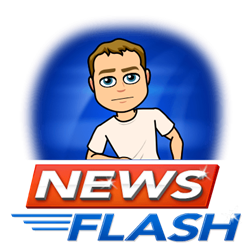 Per Bankrate.com's survey of large lenders, the 30 year mortgage interest rate fell slightly this past week to 3.00%, with .31 in discount and origination points.
According to Bankrate, rates have fallen .88% since their 52 week high of 3.88%
(That's a savings of $244.60 per month on a $500,000 loan!)
Kyle's Quick Take
Moving forward, interest rates will be HIGHLY sensitive to whatever the Fed is thinking with regards to their current bond buying program – Nicknamed QE4Ever. But the reality is it won't be 4Ever…it will end, and when it does, it's going to be a rough day/week for me and every Loan Officer out there. For context: When Ben Bernanke first MENTIONED the word "Taper" back in May 2013, mortgage interest rates skyrocketed in the ensuing trading days. He didn't even announce they were doing it, just that they needed to start thinking about it! (Read Taper Tantrum to learn more about what will likely happen again in the not too distant future here). Anyway, rates are low now but they won't stay this way forever. Any good economic news (like Biden's stimulus package) that investors believe may put pressure the Fed to begin tapering sooner than later will cause interest rates to jump higher…And vice versa, any bad economic news will be viewed as a reason for the Fed to continue bond buying, which will keep rates right where they are.

Mortgage rates this week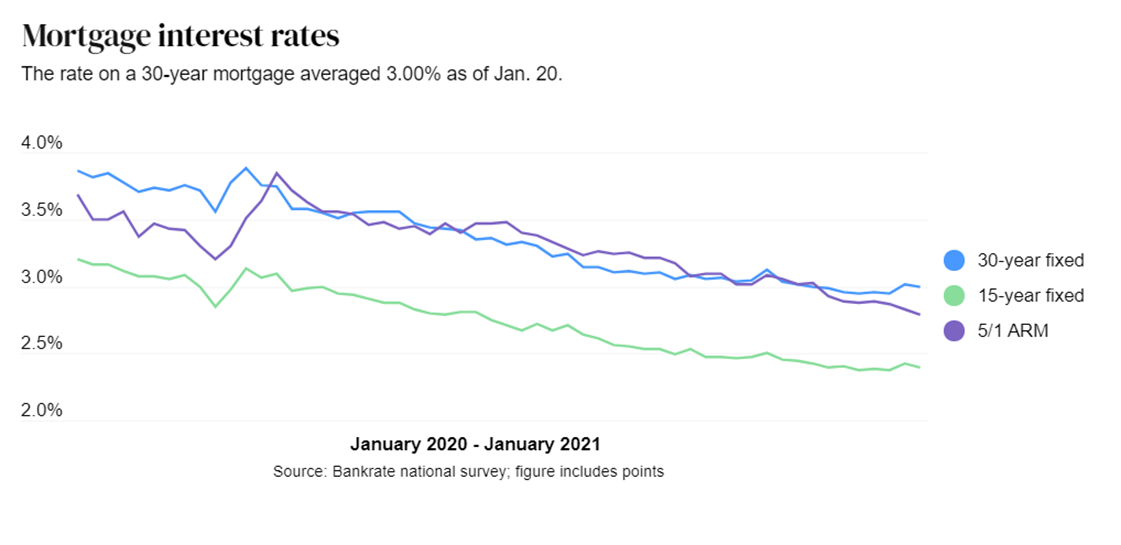 The benchmark 30-year fixed-rate mortgage fell this week to 3.00 percent from 3.01 percent, according to Bankrate's weekly survey of large lenders.
A year ago, it was 3.77 percent. Four weeks ago, the rate was 2.95 percent. The 30-year fixed-rate average for this week is 0.88 percentage points below the 52-week high of 3.88 percent, and is 0.05 percentage points greater than the 52-week low of 2.95 percent.
The 30-year fixed mortgages in this week's survey had an average total of 0.31 discount and origination points.
Over the past 52 weeks, the 30-year fixed has averaged 3.32 percent. This week's rate is 0.32 percentage points lower than the 52-week average.
The 15-year fixed-rate mortgage fell to 2.39 percent from 2.42 percent.
The 5/1 adjustable-rate mortgage fell to 2.79 percent from 2.83 percent.
The 30-year fixed-rate jumbo mortgage fell to 3.42 percent from 3.46 percent.
At the current 30-year fixed rate, you'll pay $421.60 each month for every $100,000 you borrow, down from $422.14 last week.
At the current 15-year fixed rate, you'll pay $661.62 each month for every $100,000 you borrow, down from $663.03 last week.
At the current 5/1 ARM rate, you'll pay $410.36 each month for every $100,000 you borrow, down from $412.49 last week.
Results of Bankrate.com's weekly national survey of large lenders conducted January 20, 2021 and the effect on monthly payments for a $165,000 loan:

Where mortgage rates are headed
Mortgage experts were mixed on rate trend predictions in Bankrate's survey this week (Jan. 20-26). Some 33 percent predicted a rate increase, 33 percent said rates would fall and 33 percent said they would remain the same.
"Economically speaking, rates should remain pretty tight based on recent numbers. Things could start to heat up as inflation expectations are rising as President Biden gets started with a new administration and additional stimulus is on the immediate horizon. Janet Yellen is urging Congress to 'act big' and 'big' will absolutely impact the country and rates going forward. If you haven't refinanced yet, it's time to get going," said James Sahnger, mortgage planner at C2 Financial Corporation.
A refinance might be getting more urgent for millions of homeowners
Rates are above a record low and they may be going up soon. The rate on 10-year bonds issued by the U.S. government has stayed above 1 percent for several weeks. The 10-year Treasury is closely tied to 30-year mortgage rates.
Even if you don't own 10-year Treasury notes, the rate on the benchmark bonds still can affect how much you pay for your mortgage. The 10-year Treasury acts as a reliable indicator of economic sentiment and as a key benchmark for mortgage rates. In 2019, the gap between the 10-year Treasury and the 30-year mortgage averaged 1.79 points, according to a Bankrate analysis of data compiled by the Federal Reserve Bank of St. Louis.
A year ago, the rate on the 10-year Treasury was north of 1.9 percent. Then the coronavirus pandemic hit, and rates on 10-year bonds plummeted. The 10-year rate fell as low as 0.52 percent in August.
The bottom line: It may be time to do that refinance sooner rather than later.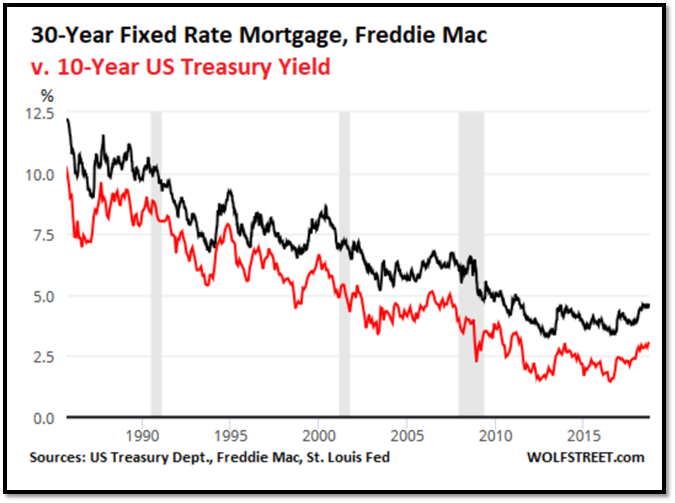 The Bankrate.com national survey of large lenders is conducted weekly. To conduct the National Average survey, Bankrate obtains rate information from the 10 largest banks and thrifts in 10 large U.S. markets. In the Bankrate.com national survey, our Market Analysis team gathers rates and/or yields on banking deposits, loans and mortgages. We've conducted this survey in the same manner for more than 30 years, and because it's consistently done the way it is, it gives an accurate national apples-to-apples comparison. Our rates may differ from other national surveys, in particular Freddie Mac's weekly published rates. Each week Freddie Mac surveys lenders on the rates and points based on first-lien prime conventional conforming home purchase mortgages with a loan-to-value of 80 percent. "Lenders surveyed each week are a mix of lender types – thrifts, credit unions, commercial banks and mortgage lending companies – is roughly proportional to the level of mortgage business that each type commands nationwide," according to Freddie Mac.