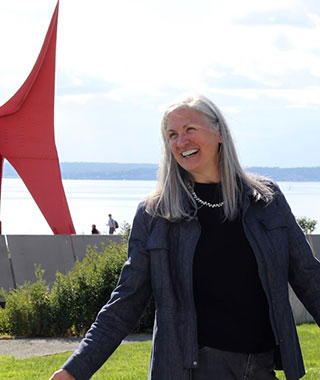 I am lucky enough to work in a role that is attached to one of the happiest and most exciting times in life: Buying a home.
My career has included many stops on the road of life from school teacher, to mental health counselor, to loan officer. Each play an important role in the residential mortgage adviser I have become working for Primary Residential Mortgage, Inc. Each day I am an adviser as I work with my clients to find their best mortgage option. Each day I am teacher making sure my clients understand their mortgage process. Each day I serve as counselor serving my clients with compassion and understanding during a significant financial investment.
Residential mortgages were used to buy 66% of homes sold in Washington state (2016 CoreLogic). That number spans home buyers with large down payments to home buyers that need a little help from a low to zero down mortgage option. As Sales Manager and Loan Originator, PRMI allows me to access more ways to help people find home than ever before.
Other things that make me proud to work as a loan originator with PRMI? Professional loans that can use an employment letter and even close before someone starts their job, programs that utilize RSU income for our neighbors in the tech industry, and PRMI is investing with an eye to the future of how mortgages will be done. From easy, intuitive online applications including portals to upload documents quickly and securely to verifications and credit reports that are initiated by our clients all in one place.
I love what I do and endeavor to treat each of my clients as if theirs is the most important loan I have. Because it is!
State Licenses:
NMLS # 286563
Washington - Washington-Department of Financial Institutions CL-3094 (http://nmlsconsumeraccess.org/EntityDetails.aspx/COMPANY/3094). Washington-Departamento de Instituciones Financieras CL-3094 (http://nmlsconsumeraccess.org/EntityDetails.aspx/COMPANY/3094).