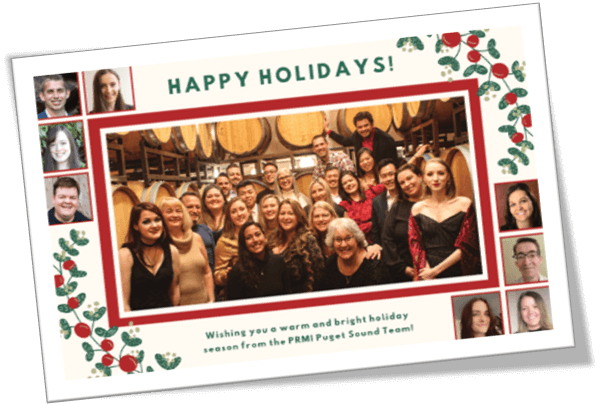 By: Kyle Bergquist
Success Through Serving Others First – It's become one of our cornerstone philosophies here at PRMI Puget Sound. Whether it's going the extra mile to help a borrower get their offer accepted and close on time, or assisting a colleague to figure out a complex approval scenario, or simply giving back to the Puget Sound community, we find life is just better when we commit ourselves to helping each other out.
At the beginning of the year we made a commitment here at PRMI Puget Sound: 52 Weeks of Giving. We teamed up with Resolution to End Homelenssness and their Daymaker Campaign, and every week picked a different nonprofit organization in and around Puget Sound to support and empower in their quest to help bring an end to Northwest Homelessness.
Though we still have one week left, I am proud to report that after 51 weeks of giving PRMI Puget Sound has:
Donated over $13,500 to NW Nonprofits and Families
Collected 2,400 in Material Donations (things like socks, underwear, jackets, diapers, etc.)
Shouldered Secret Santa duties for 3 families for the holidays
And was the Primary Sponsor for Puget Sound's First Resolution Day, which supported 28 organizations with over $50,000 in community sourced donations
As a business we have grown and prospered throughout 2021, but no doubt what I'm most proud of is the incredible people working here at PRMI Puget Sound who show up every day and dedicate themselves to Succeeding by Serving Others First.
Interest Rates
Per

Bankrate's

survey of large lenders, the 30 year mortgage interest rate

fell this past week to 3.26%, with .32 in discount and origination points.

Kyle's Quick Take – Mortgage Market Week in Review
The surge in Omicron cases is balancing out bond-market fears of inflation, and though technically rates fell this past week in the Bankrate National Survey, going from 3.28% to 3.26% isn't exactly a gamechanger. Overall, mortgage interest rates are trending higher as inflation persists.
WHAT YOU NEED TO KNOW FOR WHERE RATES WILL GO:
Good Economic News or Inflation

= Bad for Mortgage Interest Rates.

Bad Economic News or Deflation

= Good for Mortgage Interest Rates.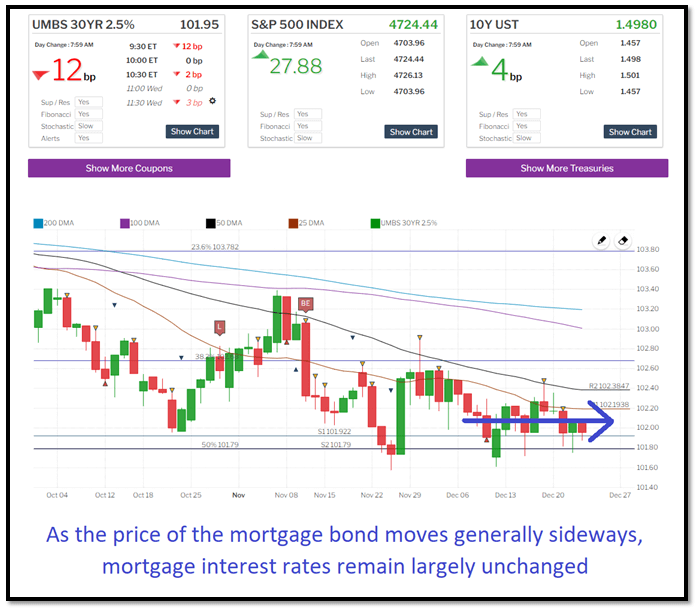 Puget Sound Real Estate: Charts and Data
A picture is worth a thousand words…
Absorption Rates per NWMLS Real Time Data
Absorption Rate is calculated as: (Pending Sales) / (Active + Pending Sales)
Residential in Seattle: 73.28%
Condos in Seattle: 43.31%
Residential in Bellevue/Redmond/Kirkland: 90.24%
Condos in Bellevue/Redmond/Kirkland: 85.04%
Residential in Everett/Marysville/Lake Stevens: 87.80%
Condos in Everett/Marysville/Lake Stevens: 83.84%
Residential in Tacoma/Lakewood/Federal Way: 68.39%
Condos in Tacoma/Lakewood/Federal Way: 68.22%