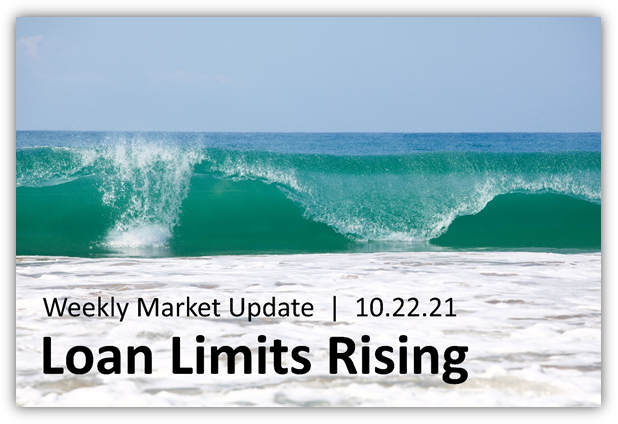 By: Kyle Bergquist
Puget Sound Real Estate: Loan Limits Rising
Every year the FHFA (Federal Housing Finance Agency – The governing entity of Fannie Mae, Freddie Mac, and Ginnie Mae) recalibrates the national conforming loan limit to the median price of homes per county nationwide. In 2021, the national conforming loan limit was $548,250. However, because King, Pierce, and Snohomish Counties are considered high cost areas, our loan limit was $776,250…but everywhere else in Washington state it was $548,250. Well, the FHFA hasn't made it official yet, but pretty much every lender in the land is expecting the FHFA to increase the national conforming loan limit by 14% to $625,000 in 2022.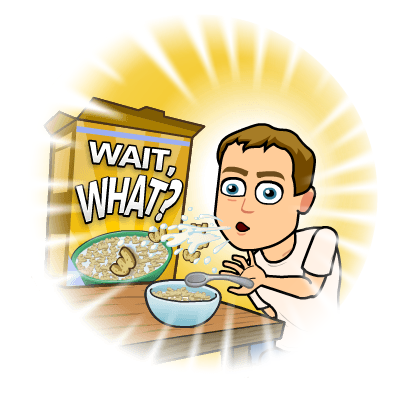 That's right! It will be the largest dollar amount increase to the conforming loan limit in history, and the second largest percentage increase (only bested by 2006 which saw the conforming loan limit rise 15.9%).
WHAT DOES THIS MEAN????
As I wrote about last week, King, Pierce, and Snohomish Counties are doing great on home price appreciation, but counties outside the TriCounty area are doing BETTER as the Pandemic changed societal paradigms and highlighted the importance of Life Space. Not only that, but with Tech Titans now allowing employees to work from anywhere so long as they can get to the office with 24 hour's-notice, all of a sudden buyer's have new freedom to explore in their respective house hunts. For context: When one is expected to be in the office every day, people will buy homes within a reasonable commute of the office. Thus why prices in King, Pierce, and Snohomish Counties were always most resilient to price depreciation (because that's where most of the offices are, and therefore where everyone needed to buy). But now that's not necessarily the case. If people aren't commuting every day, then the need to purchase a home close to the office is minimized and other life variables start to take priority – Mountain Biking, Trail Running, Kayaking, a YARD, a quiet street – you name it…people like their space, and now they're allowed to prioritize that. But, keeping a lid on prices outside the TriCounty area was the national conforming loan limit of $548,250; since anything above this loan limit would need to be a jumbo loan, which for a myriad of reasons are harder to qualify for than a conforming loan. However, just like a rising tide lifts all boats, with the conforming loan limit increasing ~$75,000, the proverbial price ceiling for Kittitas, Chelan, Whatcom, Skagit, Kitsap, and others is now cleared for takeoff
Summary
The increased conforming loan limit now means that there's an option to purchase a $625,000 home in, let's say Mount Vernon, but only have to put 3% down ($18,750). BUT WAIT THERE'S MORE! That 3% down could be covered through a down payment assistance loan through the Washington State Housing Finance Commission if the $18,750 was a bit much for this particular homebuyer.
Ultimately the increasing conforming loan limit means more homebuyers will be able to qualify for higher purchase prices, which will help propel prices outside the TriCounty even higher in the year to come.
Interest Rates
Per

Bankrate's

survey of large lenders, the 30 year mortgage interest rate

rose this past week to 3.22%, with .3 in discount and origination points.
Kyle's Quick Take – Mortgage Market Week in Review
As the Delta variant's hold on society wanes, optimism returns to the markets…the stock markets that is. The S&P 500 Stock Market Index hit an all time high (WaHoo for 401ks!!!); but that came at the cost of the mortgage markets, as money flowed from the safety of the lower risk/lower return mortgage bond markets and into the higher risk/higher return stock markets. This flow of money has mortgage interest rates as high as they've been since the beginning of the Pandemic – Ie. The last time rates were this high was March 20th, 2020
WHAT YOU NEED TO KNOW FOR WHERE RATES WILL GO:
Good Economic News or Inflation

= Bad for Mortgage Interest Rates.

Bad Economic News or Deflation

= Good for Mortgage Interest Rates

.
Puget Sound Real Estate: Charts and Data
A picture is worth a thousand words…
Absorption Rates per NWMLS Real Time Data
Absorption Rate is calculated as: (Pending Sales) / (Active + Pending Sales)
Residential in Seattle: 60.48%
Condos in Seattle: 36.87%
Residential in Bellevue/Redmond/Kirkland: 79.78%
Condos in Bellevue/Redmond/Kirkland: 69.44%
Residential in Everett/Marysville/Lake Stevens: 76.12%
Condos in Everett/Marysville/Lake Stevens: 72.00%
Residential in Tacoma/Lakewood/Federal Way: 60.98%
Condos in Tacoma/Lakewood/Federal Way: 58.17%