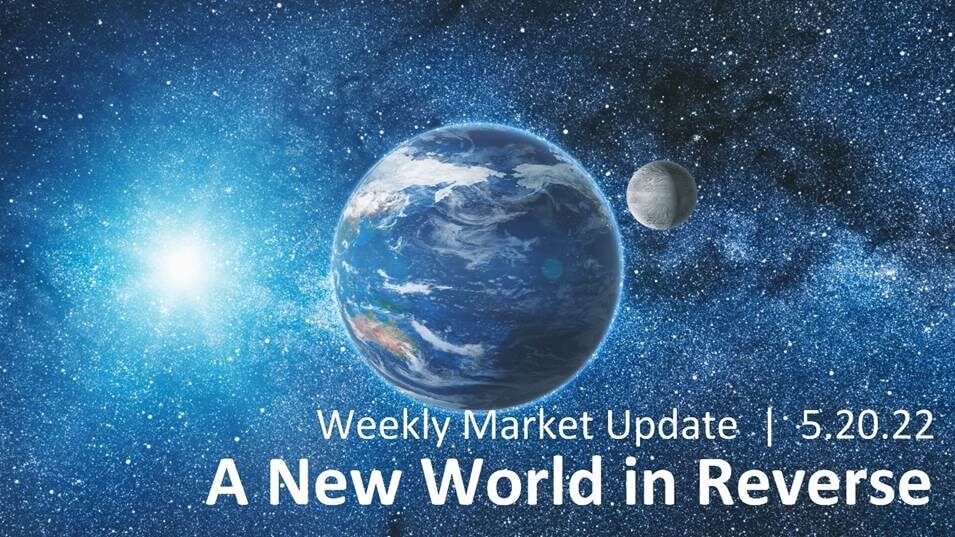 by: Kyle Bergquist
Puget Sound Real Estate: A New World in Reverse
Shirley and James are looking to downsize their home - Their kids and grandkids have grown; The stairs are becoming more daunting by the day (they haven't been downstairs more than once or twice in the past year); and the monthly mortgage payment is more than they want to afford as they begin prioritizing travel but are limited with their fixed retirement income. They have great equity in their home, but in today's Puget Sound Housing market it's not quite enough equity to pay cash for the new home they desire. They lament over the thought of pulling from their retirement savings to cover the difference – the taxes, the reduction in overall assets, and ultimately the reduction in monthly cashflow to get out of having a mortgage payment ends up being a wash. So what are Shirley and James' options? Stay stuck in the current home and in their current situation? Or do they go to the trouble of moving, but ultimately end up in a similar financial picture still limiting their travel goals?
I am so pumped to introduce to you an incredible new loan program from PRMI's Reverse Mortgage department, a non-government reverse mortgage: Platinum 3.0
Borrower age of 55+, a full 7 years younger than the FHA HECM product.
Home values of $400k+ (No longer just for jumbo!)
No upfront MIP. A savings in some cases of $10k -$15k, especially on higher valued homes when compared to traditional reverse mortgage government programs.
Seller concessions on purchase loans. This is not allowed with government products.
If using the program to cash-out refi, borrowers can receive ALL their proceeds in one lump sum.
Shirley and James now have two great options: Stay in their current home and refinance their forward mortgage with a Platinum 3.0 Reverse Mortgage; or use the Platinum 3.0 Reverse Mortgage program to cover the balance on their new home purchase instead of using a traditional 30 Year Fixed Forward Mortgage.
Platinum 3.0 for Refi
This option allows them to realize their dreams of more travel by getting rid of their forward mortgage monthly payment. Moreover, the program allows them to pull some equity out to upgrade some appliances and add a chair lift so that they can easily get up and down the stairs! They can now afford the improvements needed to live comfortably in the home they raised their kids and grandkids in, and save on moving costs/headaches/and hassles all in one fell swoop!
Platinum 3.0 for Purchase
This option allows for them to purchase a new, more manageable home, in the 55+ retirement community they've been eyeing. With 2 golf courses; softball, pickleball, and bocce ball leagues; community events; and a community gym, pool, and sauna – It's like living a vacation!!! The purchase price of this new home is $900,000; but they'll realize $500,000 on the sale of their current home, so they decide to take out a Platinum 3.0 Reverse Mortgage for the remaining $400,000. There are no monthly payments on the mortgage. Instead, a modest interest payment simply adds onto the balance of the loan every month – ie. From a $400,000 mortgage balance in month 1, to a $401,500 mortgage balance in month 2, to a $403,000 balance in month 3, and so on. The thing is, not only did they save a ton of money on taxes NOT withdrawing their retirement savings to pay the remaining $400,000 in cash, but that $400,000 is still in their retirement accounts earning slightly MORE than the interest being tacked onto their reverse mortgage balance – In the end, allowing them to leave an even larger inheritance to their kids than they would have otherwise!
Summary
The PRMI Platinum 3.0 Reverse Mortgage program just opened up a brand new world of opportunities and options for millions of Baby Boomer homeowners entering retirement. If you have a client or are looking for new market niches to grow your business, give us a call. PRMIs Reverse Mortgage Programs could be just what you're looking for.
Interest Rates
Per

Bankrate's

survey of large lenders, the 30 year mortgage interest rate

fell this past week to 5.45%, with .35 in discount and origination points.
Kyle's Quick Take – Mortgage Market Week in Review
Mortgage interest rates continued to move relatively sideways this past week, ultimately flattening the trendline and leading to stable(ish) rates for the first time all year. Just like last week, the reason for this week's stabilizing market has been a flight to safety as the stock market slowly marches towards bear market territory. Investing dollars have been moving out of the high risk/high return stock market and into the low risk/low return bond and Treasury markets, ultimately resulting in stabilizing mortgage interest rates.
WHAT YOU NEED TO KNOW FOR WHERE RATES WILL GO:
Good Economic News or Inflation

= Bad for Mortgage Interest Rates.

Bad Economic News or Deflation

= Good for Mortgage Interest Rates.
Puget Sound Real Estate: Charts and Data
A picture is worth a thousand words…
Absorption Rates per NWMLS 5.15.22
Absorption Rate is calculated as: (Pending Sales) / (Active + Pending Sales)
Residential in Seattle: 61.15%
Condos in Seattle: 48.19%
Residential in Bellevue/Redmond/Kirkland: 54.44%
Condos in Bellevue/Redmond/Kirkland: 58.01%
Residential in Everett/Marysville/Lake Stevens: 62.42%
Condos in Everett/Marysville/Lake Stevens: 69.84%
Residential in Tacoma/Lakewood/Federal Way: 59.95%
Condos in Tacoma/Lakewood/Federal Way: 51.20%