Your Trusted Mortgage Company in Plano, TX
Buying a home is a big commitment; it is likely the most significant financial investment you'll ever make. Before agreeing to terms on a home loan, be sure to arm yourself with the right information. More importantly, have a seasoned mortgage professional by your side who will guide you through the process and show you the best options based on your unique financial situation.
Seek help from one of the most trusted mortgage lenders. Call PRMI Plano, TX today!
Choose from Our Mortgage Options
We specialize in all types of home loans. Our experienced mortgage loan officers help you determine the type of loan that meets your needs and matches your financial requirements. As Plano and Dallas area residents, we are specialists in the local market and industry. We can advise you on finding the right loan program so you can make a well-informed decision that will work best for you and your family.
Primary Residential Mortgage in Plano, TX provides outstanding programs for government-funded home loans, such as VA, FHA, and USDA mortgages. If you prefer a conventional, reverse, or jumbo loan, we also specialize in those loan programs. Get in touch with our team of mortgage lenders today.
Loan Options:
Jumbo Loans: These loans have higher loan limits that help you purchase high-value Property. Low down payments are possible. *Limited Availability in some areas
New Construction Loans: When you're having trouble finding a home with everything you want, you could opt for a new construction loan in Plano and surrounding areas.
First-Time Homebuyer: The first house you buy can affect your financial health for the rest of your life. If your starter home is more expensive than you can afford, you could be saddled with debt for decades. It would be difficult to buy a permanent home where you can raise your family in comfort. Be smart and seek a viable first-time homebuyer loan!
Home Loan: Texas A&M University's Real Estate Center Reports that the median price of a single family in Dallas- Fort Worth Area is $255,000. You do not need to have $45,000 (for a down payment) in the bank before buying a home.
Low Credit Loan: home ownership is a privilege that comes easier to people with high credit scores, and who can afford a down payment for a house. Those with lower credit scores still have hope. However, if your credit score is below 600 you might qualify for a low credit home loan.
Refinance: Financial circumstances can change over the course of a mortgage term. If your income is lower than when you first bought your home, you might want to reduce your monthly payments. We'll help you adjust your mortgage terms to a more affordable payment schedule. *
When it comes to refinancing your home loan, you can generally reduce your monthly payment amount; however, total finance charges, may be higher over the life of your mortgage loan.
VA Loans: Help make homeownership more attainable for veteran and military service members. The loans are federally insurance and available with no downpayment. *Plus, they do not require private mortgage insurance *
VA home loan purchases, have options for 0% down payment, No private mortgage Insurance requirements, competitive interest rates, with specific qualification requirements. VA Interest rate reduction loans (IRRRL) are only for Veterans who currently have a VA loan, current loan rate restrictions apply, and limits to recoupment of costs and fees apply. VA Cash-out Refinances are available for Veterans with or without current VA loans. Policies and guidelines may vary and are subject to the individual borrower(s) qualification. Program and Lender overlays apply.
FHA Loans: comes with low downpayment options, and lenient credit requirements. These federally insured loans are designated to help more people achieve their homeownership goals.
USDA Loans: are government insured loans that help people purchase homes in rural areas. These loans are often available with low or no downpayment. *Closing cost fees may still apply.
Conventional Loans: offer affordable rates and flexible downpayment options.
Local Specialists, National Resources
When you work with our Primary Residential Mortgage, Inc. team, you get to work with people who live in your community and know your area well. We're your neighbors, and we're passionately invested in your success and the future of our community. We truly want to get to know you and help you today as well as years down the road.
And while you get the benefit of working with locals, you also get the perks of working with a nationwide company with the resources to provide a huge selection of loan options so you can choose the right one for your specific needs.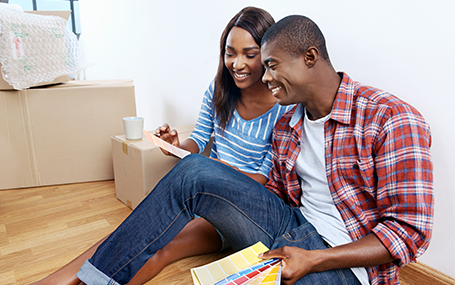 Whether you're a first-time buyer or a seasoned real estate investor, getting the best mortgage rate possible is a vital consideration. At Primary Residential Mortgage, it's our goal to get the best available option for you and your family.
Read More

about Learning FHA Loan Benefits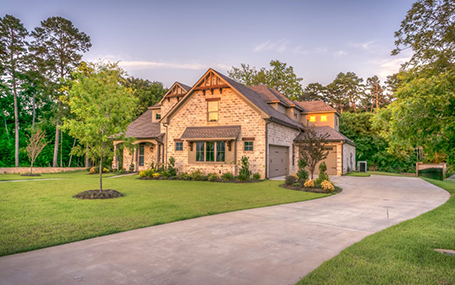 With numerous programs out there meant to help buyers get the perfect mortgage situation for them and their families, it can be easy to forget about the simplest loan type out there: The conventional loan. This is the traditional loan many people think about when they first consider a mortgage, and it can be found in both fixed- and adjustable-rate formats.
Read More

about Advantages of Conventional Loans
He was thorough and had us prepared for any requirements that came our way. We felt confident we were taken care of.
Jay was the most knowledgeable mortgage officer I have ever met. I have purchased 10 homes. I have a very challenging sell-and-buy situation that I thought was impossible and Jay provided three viable, creative, and cost-saving options for me. I am thrilled to move forward with my purchase. Excellent!
Reply from Jay Atterstrom | Branch Manager | Primary Residential Mortgage, Inc.: Thank you so much for your kind words Carmen! Typically there is more than one way to finance a home purchase - we strive to make sure that we determine the absolute best solutions for you based on personal circumstances AND preferences. And i try to be mindful of long term options as well. We don't want to leave "ANYTHING on the table" for our clients when we're done. thank you again and i look forward to helping you in the future!
……………………..
Reply from Jay Atterstrom: I'm thrilled to hear you had such a positive experience, Alan. It was a pleasure working with you and being able to contribute to your success. Your 5-star rating means a lot to me and to the whole team here at Primary Residential Mortgage, Inc. We're here for you anytime you need us. Thanks again for your trust and support. - Jay Atterstrom
Jay, you and your team worked hard to get us the home we wanted. I know it was a hard fought battle. Together we really made it happen. We could not have done it without you! I have one small disappointment though. I closed on my house yesterday (Friday), but because there was an error on the CD, I won't have my keys until Monday. I had to reschedule movers and the whole thing just felt very deflating not to take my keys home. What is disappointing is that I had mentioned this error for a few weeks, since the first disclosure went out, and mentioned it numerous times. When Friday came around, I felt like no one wanted to answer my phone calls to help me get across the finish line smoothly. At any point on Friday someone could have told me I needed to send my wire before the bank cutoff time or I wouldn't get my keys. No one would tell me who could reimburse me the money I am due from the error. I finally decided to make the wire at 4:09pm just to get it done, still not knowing who would reimburse me, only to find out I missed the cutoff. Anyone on your team could have informed me about this or Susan at Title. Your team was incredible and made something happen another company couldn't. We do truly appreciate you all for everything you did. I just wish you were still there with us on that last day.
Reply from Jay Atterstrom: Thanks for the kind words Teresa! Yes, since your loan was not approved by another HUD Lender, we had quite a few more details to address - much more info. And even though we had things wrapped up in a couple of weeks, it was an "all hands on deck" file for us - mainly because we had 3 separate borrowers. The previous lender couldn't provide the documentation Title Company needed to prove the appraisal had been paid for (i honestly thought you might get a free appraisal out of the deal). We got it worked out. Thanks for working with us to get it resolved. Reimbursement check is on the way! Successful transactions don't happen without heroic responsiveness by a great client! You were amazing! thanks for being such a responsive member of our team.
Eric made my first home buying experience comfortable and easy from start to finish. He was always reachable if I had any questions and always took the time to walk me through the process. I'm glad I chose to work with Eric, and would recommend him to anybody looking for a home!