What is metroDPA?
metroDPA is a down payment assistance* program for low and moderate-income individuals and families located around the Front Range area in Colorado.
They offer up to 6% of the loan amount to Colorado home buyers to put towards their down payment and closing costs.

Advantages of metroDPA
Up to 6% assistance as a 3-year forgivable, 2nd lien
Great low rates
Household income limit of $150,000
Government and Conventional, 30-year fixed rate loans
USDA assistance is in the form of a grant
No first-time homebuyer requirement
Large program area (List of eligible areas below)
General metroDPA Program Requirements
FHA, VA, USDA, and Conventional home loans
Qualified borrowers with a credit score above 640 (down to 620 in some cases)
Homebuyer education course required - HUD-approved or CHFA
Must be the principal residence
No purchase price limits (set by Agency guidelines)
Buying a home in an approved area
Eligible metroDPA Areas
Mortgage loans can only be made within the City and County of Denver and within the incorporated areas of Cities & Towns or the unincorporated areas of participating Counties (listed below):
metroDPA Approved Cities and Towns:
Arvada, Ault, Aurora, Bennett, Berthoud, Boulder, Brighton, Broomfield, Castle Rock, Centennial, Commerce City, Dacono, Deer Trail, Denver, Edgewater, Elizabeth, Englewood, Erie, Evans, Federal Heights, Firestone, Fort Collins, Frederick, Golden, Greeley, Johnstown, Keenesburg, Lakewood, Littleton, Lochbuie, Lone Tree, Longmont, Loveland, Mead, Northglenn, Parker, Platteville, Sheridan, Superior, Thornton, Timnath, Wellington, Westminster, Wheat Ridge, Windsor
metroDPA Approved Counties:
Adams County, Arapahoe County, Boulder County, Broomfield County, Denver County, Douglas County, Elbert County, Jefferson County, Larimer County
metroDPA Approved Unincorporated Counties:
Acequia, Acres Green, Adams City, Allenspark, Altona, Applewood, Aspen Park, Bark Ranch, Bellvue, Bergen Park, Bonanza Mountain Estates, Buckeye, Buffalo Creek, Byers, Campion, Canfield, Caribou, Castle Pines Village, Cherokee Park, Coal Creek Canyon, Columbine, Conifer, Crisman, Deckers, Drake, Dupont, Eastlake, Eldora, Eldorado Springs, Evergreen, Foxton, Franktown, Genesee, Glen Echo, Glen Haven, Glendale (Boulder), Glendevey, Gold Hill, Gooding, Grandview Estates, Greenland, Gunbarrel, Henderson, Hidden Lake, Highlands Ranch, Hygiene, Idledale, Indian Hills, Kelim, Ken Caryl Ranch, Kinikinik, Kittredge, Laporte, Lazy Acres, Leyden, Leyner, Liggett, Livermore, Louviers, Marshall, Masonville, Meridian, Meridian Village, Mountain Meadows, Niwot, Paragon Estates, Perry Park, Pine, Pine Brook Hill, Pinecliffe, Plastic, Red Feather Lakes, Roxborough Park, Rustic, Sedalia, Seven Hills, Shaffer's Crossing, Sierra Ridge, St. Ann Highlands, Stepping Stone, Sterling Ranch, Stonegate, Strasburg, Sugarloaf, Sunshine, Tall Timber, Ted's Place, The Pinery, Valmont, Watkins, Waverly, Westcreek, Wondervu
Security First Financial, a Division of PRMI, is an approved metroDPA Lender
*First lien interest rates may be higher when using a DPA second. Closing costs and fees may still apply.
metroDPA Social Equity Program
The metroDPA Social Equity Program offers potential homeowners $15,000 or $25,000 based on their income level and approval by the Department of Housing Stability.* The program that aims to increase homeownership in communities of color, and targets people who lived in or are descendants of families that lived in Denver's redlined neighborhoods from 1938-2000.
metroDPA Social Equity Program Eligibility
Family makes up to $176,700/year
Minimum credit score of 640
Up to 5% in down payment assistance with no interest*
Forgivable loan - don't have to pay back in the homeowner stays in the home for more than 3 years
Applicants must do the following to use the metroDPA Social Equity program:
Find the location on the redlined mapping tool to identify it as an eligible property;
Complete a form and provide the necessary documentation to prove eligibility
If eligible, an approval # will be emailed to you
Meet credit and income qualifications to qualify for a metroDPA home loan
Income level determines the amount of assistance
The metroDPA Social Equity Qualifying Areas Map is available to confirm eligibility...
Click Here To Check Eligibility
Please contact us to request more information or to verify your eligibility.
*First lien interest rates may be higher when using a DPA second.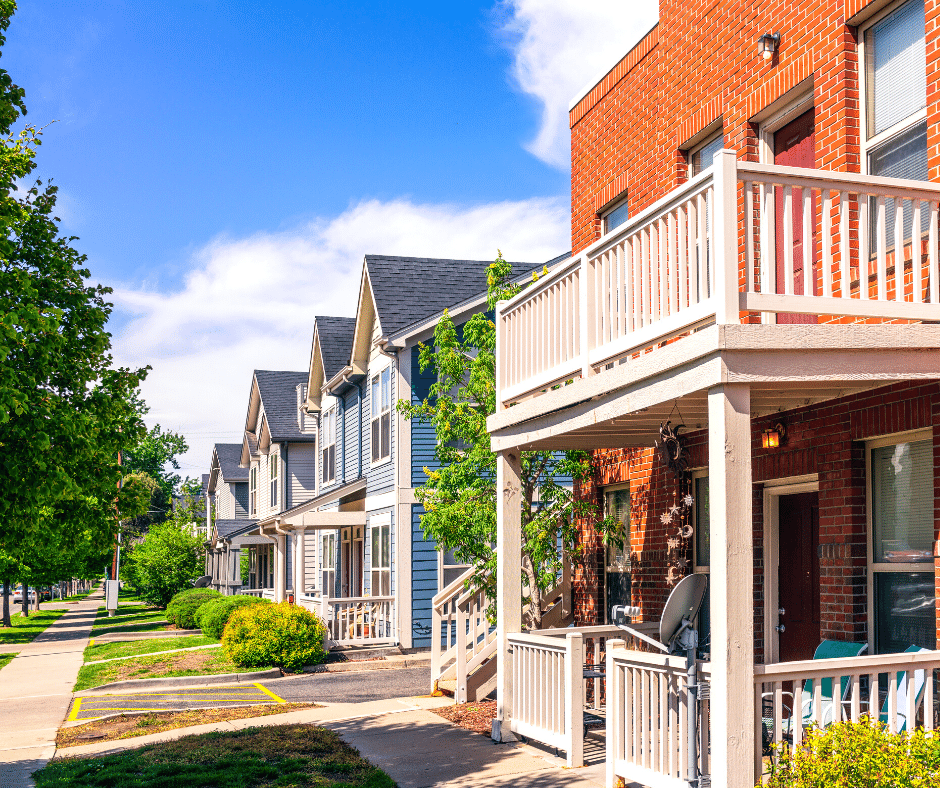 The process was flawless, informative emails helped understand the process as well!
Everyone was so helpful. I appreciated the expertise and professionalism of everyone. It could not have moved along any smoother.
I was informed step by step and Nick and his team answered any questions I had in a timely manner.
Nick Barta exceeded beyond exaptation. This is my first place so I really had no idea what I was getting myself into, but Nick was able to smooth everything out for me and was always available if I had any questions.
More in person meetings would be better. Keeping track of all the documents day after day was taxing, A sit down meeting where documents were signed in mass would have helpful.