Thanking Our Heroes
By offering them up to $2,000 in consumer incentive at closing.*
At Security First Financial, we're grateful for the local heroes who work every day to make our communities better. If you're a firefighter, teacher, law enforcement officer, healthcare professional or member of the military, you may be eligible for a customer incentive to help with your mortgage costs!
When you close a loan with us, show us this webpage if you are a:
Firefighter
Teacher
Law Enforcement Officer
Healthcare Professional
Military Member, active or retired
This discount can be applied to a variety of loans, including FHA, VA, and Conventional Loans.
Other benefits:
Down payment assistance (DPA) programs available**
No restriction on the area where you purchase
No income limit restrictions
No upfront fees
Up to $1,000 real estate agent credit with approved agent
Thank you for everything that you do for our community.
Please fill out our online mortgage application to get started...
*Security First Financial is a Division of Primary Residential Mortgage, Inc. The PRMI branch number 6066 will provide $1,000 and the real estate agent will provide up to $1,000 as a consumer incentive to be used toward the payment of the loan closing costs. Available for properties located in CO only. Borrowers are eligible for a credit toward closing costs on the CLOSING DISCLOSURE. Loan must be secured by a first mortgage or deed of trust (New Loan) only, subject to qualification, approval, and closing with Primary Residential Mortgage, Inc. Loan must close within 60 days from the date of loan application. Consumer incentive may not exceed $2,000 in total and may not be used for any other purpose. Consumer incentive webpage must be presented at time of application and all eligibility requirements met no later than 10 days prior to the New Loan closing date. Only one consumer incentive permitted per loan. Cannot be used in conjunction with any other current promotions. This consumer incentive is void where prohibited and is non-transferable, subject to the terms herein, and valid on all complete applications received on or after January 01, 2023. Loan must close on or before December 31, 2023.
**First lien interest rates may be higher when using a DPA second.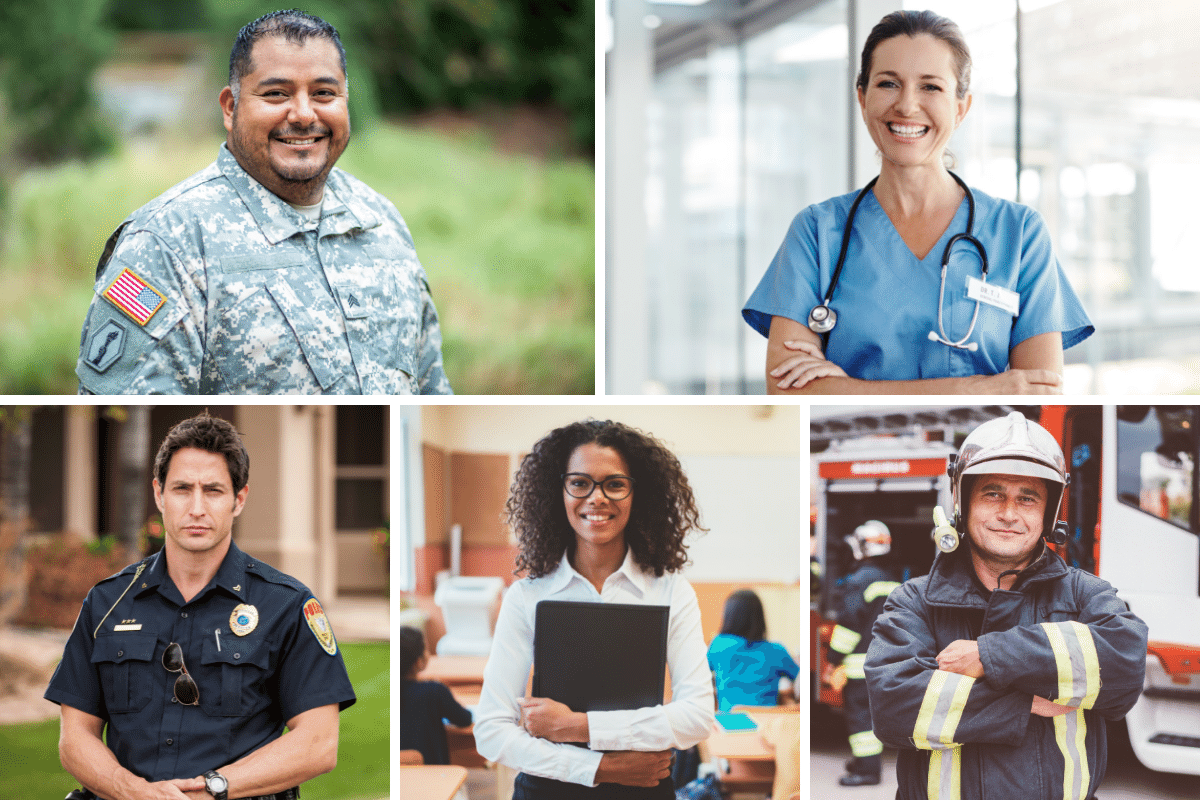 We have gone through the process before with another person and it was not a good experience. Nick Barta and his team made the experience easy and seamless! They walked us through what to expect and I did not think it was going to be that easy because of my prior experience. I kept thinking things were too easy and thought something was going to come up. Nothing bad that I was expecting ever came up and we closed on our home in less than 30 days. Great experience and great team!
Nick and his team were extremely helpful and friendly throughout the entire process. They made things easy for us and we appreciated that so much. We were so impressed with the videos and doc signing platform, too. Amazing team. Thanks!
Reply from Nick Barta | Division President | Security First Financial: Thank you Cherise. It was a pleasure getting to know you and Josh. Congratulations on your new home. We are so glad that you allowed us to be part of your homebuying journey.
Security first helped us to make our dream come true to purchase our first home the team at security first was vocal and communicated thru every step of the way. I especially appreciate the patience they demonstrate.
Reply from Nick Barta | Division President | Security First Financial: Thank you Omar. Congratulations on your new home. We appreciate the kind words and we are honored to help make your home ownership dreams come true.
Everyone we dealt with was extremely knowledgeable, helpful and took time to listen to our needs. They went above and beyond to make sure that my family and I were taken care of with white glove service. I can not thank Nick Barta and his team enough for the great work that they do.
Reply from Nick Barta | Division President | Security First Financial: Thank you Johannes, It was a pleasure. We will be here for your next home purchase as well. Enjoy your new home.
Had an overall awesome experience working with Nick Barta and team. Communication and efficiency was impressive! Would definitely recommend if you want a smooth and efficient process!
Reply from Nick Barta | Division President | Security First Financial: Thank you for kind words Andres. We were very glad to help and we really appreciate your trust and your partnership in getting you into your new home.