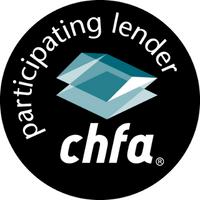 CHFA Loans for Colorado First-Time Homebuyers

Do you want to buy a home for the first time but need assistance with the down payment or closing costs? The Colorado Housing and Financing Authority (CHFA) provides a wide variety of loan programs to all Coloradans, including down payment assistance options, even if this is not your first home purchase.

We're here to help you get started and address any questions you may have as one of Colorado's top-producing down payment assistance lenders. To get started, please complete our contact form or apply online.


CHFA Programs:

CHFA Down Payment Assistance Grant*
Up to 3% of your first mortgage loan amount
No repayment required
CHFA Down Payment Assistance Second Mortgage Loan*
Up to 4% of your first mortgage loan amount
Repayment deferred until certain events, such as payoff of first mortgage loan, sale or refinance of your home, or if home no longer owner-occupied

CHFA Program Requirements:
Borrowers must meet the following general requirements and qualify according to our underwriting guidelines:
Have a mid-credit score of 620 or higher (based on program requirements)
Total borrower(s) income must not exceed CHFA's income limits
All borrowers must attend a CHFA-approved home buyer education class (purchase only)
Make a minimum required investment of $1,000 toward the purchase of the home
*First lien interest rates may be higher when using a DPA second. Closing costs and fees may still apply.
**CHFA down payment assistance can only be used when paired with a first mortgage loan under a CHFA program. Higher interest rates apply.
CHFA offers down payment assistance to Colorado homebuyers, allowing them to purchase a home with as little as $1,000 down.

Some borrowers might be exempt from mortgage insurance. Access to CHFA benefits is contingent on a household's income (which is determined at the county level and by size of household).

There are also down payment assistance grants and second mortgage loans with no interest available (which help to cover down payment requirements and closing costs).

It is important to understand that CHFA is the loan servicer. After you have completed the mortgage process with a CHFA lender, such as Security First Financial, they assume control of the loan.

Security First Financial, an approved and top-producing CHFA lender, has mortgage professionals available to pre-qualify you and explain your options.

To work with an experienced CHFA lender, dial (303) 740-8300 or submit an application online.
Nick Barta is a top-performing Colorado Down Payment Assistance Loan Originator and the top-producing FHA Loan Originator in the entire country.

He is ready to answer any questions you may have and assist you in realizing your dream of home ownership.
Nick Barta
Division President | Loan Originator
NMLS/MA MLO #25540
M: (303) 709-9625 | O: (303) 740-8300
Fax: (844) 222-3273
Email: [email protected]