What is a Bank Statement Mortgage?
With a bank statement program, homebuyers can verify their income directly from their bank statements. This loan does not require traditional qualification documents such as tax returns and W-2s. Because self-employed borrowers frequently have significant tax write-offs, it might be difficult for them to present acceptable proof of income for this sort of loan. A borrower's eligibility for a bank statement loan can be determined using either personal or business bank statements.

Self-Employed Borrowers Welcome

If you are self-employed and have good credit but have been turned down for a home loan in the past, our Bank Statement program may be the answer.
We offer self-employed borrowers...

Loans up to $3 million with a minimum of $150,000
Up to 85% LTV
12 or 24 months business or personal bank statements
Borrowers can own as little as 50% of the business for business bank statements and 25% for personal bank statements
Credit scores starting at 680
Rates are 30-year fixed
Two years seasoning for foreclosure, short sale, bankruptcy or deed-in-lieu
No tax returns required
Two years self-employed required
1099 option available
Purchase and cash-out or rate-term refinance
Owner-occupied, second homes and non-owner occupied
Non-warrantable condos OK
*Loan must close in borrower's name if the business is a Limited Liability Corporations (LLC). One-month bank statement qualification not permitted.
Nick Barta
Division President | NMLS #25540
M: (303) 709-9625 | O: (303) 740-8300
Fax: (844) 222-3273
[email protected]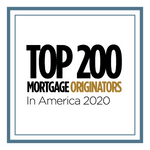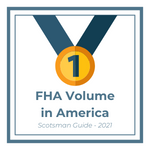 Nick Barta is authorized to do business in the states of Arizona, Colorado, Florida, Massachusetts, Texas, and Utah.
AZ License #0927129, CO License #100017626, FL License #LO3538, MA License #MLO25540, UT License #12270993