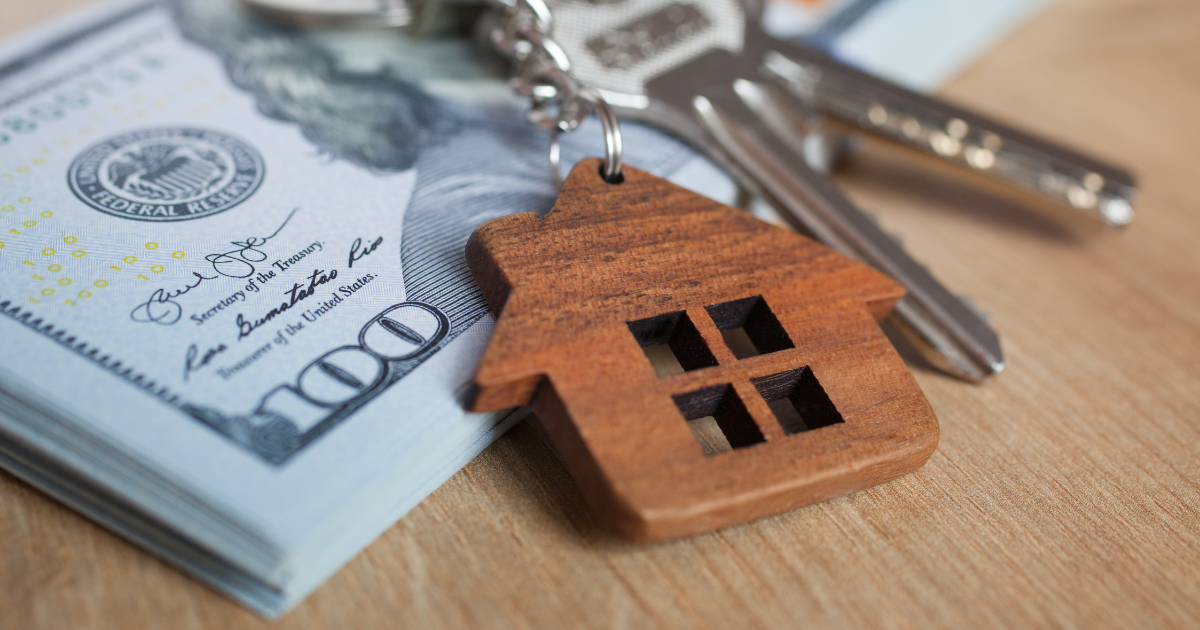 by: Nick Barta, Loan Originator, Security First Financial
If you're getting ready to buy your first home, you're likely focused on saving up for everything that purchase involves. One cost that's likely top of mind is your down payment. But don't let a common misconception about how much you need to save make the process harder than it could be.
Understand 20% Isn't Always the Typical Down Payment
Freddie Mac explains:
". . . nearly a third of prospective homebuyers think they need a down payment of 20% or more to buy a home. This myth remains one of the largest perceived barriers to achieving homeownership."
Unless specified by your loan type or lender, it's typically not required to put 20% down. This means you could be closer to your homebuying dream than you realize. According to the National Association of Realtors (NAR), the median down payment hasn't been over 20% since 2005. In fact, the median down payment today is only 14%. And it's even lower for first-time homebuyers at just 6% (see graph below):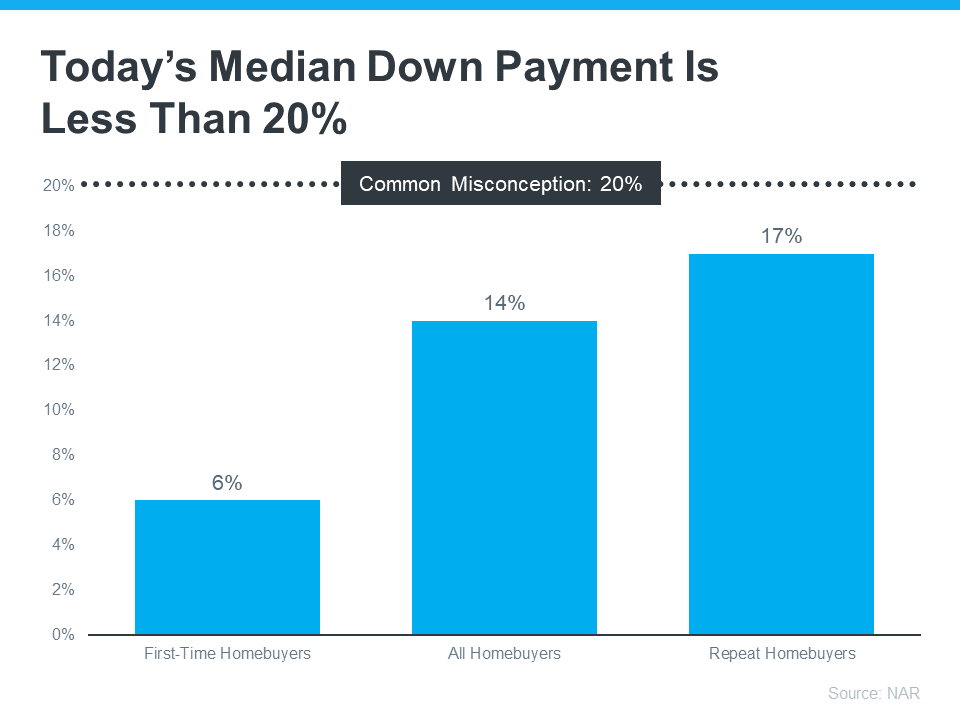 Learn About Options That Can Help You Toward Your Goal
If saving for a down payment still feels like a challenge, know that there's help available. A real estate professional and trusted lender can show you options that could help you get closer to your down payment goal. According to latest Homeownership Program Index from Down Payment Resource, there are over 2,000 homebuyer assistance programs in the U.S., and the majority are intended to help with down payments.
Plus there are even loan types, like FHA loans, with low down payment options, as well as options like VA loans and USDA loans with no down payment requirements* for qualified applicants.
To understand your options, be sure to do your homework. If you're interested in learning more about down payment assistance** programs, you can visit our Down Payment Assistance page to learn more. Then, partner with a trusted lender to learn what you qualify for on your homebuying journey.
Bottom Line
Remember, a 20% down payment isn't always required. You'll want to make sure you have a trusted lender so you can explore your down payment options. If you want to purchase a home this year, let's connect.
---
*Closing costs and fees may still apply.
**First lien interest rates maybe higher when using a DPA second.
The information contained, and the opinions expressed, in this article are not intended to be construed as investment advice. Primary Residential Mortgage, Inc and Keeping Current Matters, Inc. do not guarantee or warrant the accuracy or completeness of the information or opinions contained herein. Nothing herein should be construed as investment advice. You should always conduct your own research and due diligence and obtain professional advice before making any investment decision. Primary Residential Mortgage, Inc and Keeping Current Matters, Inc. will not be liable for any loss or damage caused by your reliance on the information or opinions contained herein.
Sources:
"Down Payments and PMI." My Home by Freddie Mac, myhome.freddiemac.com/buying/down-payments-and-pmi. Accessed 4 Jan. 2023.
"Highlights From the Profile of Home Buyers and Sellers." NATIONAL ASSOCIATION OF REALTORS®, 3 Nov. 2022, www.nar.realtor/research-and-statistics/research-reports/highlights-from-the-profile-of-home-buyers-and-sellers.
"Homebuyer Assistance Programs Proliferate in Q3 as Median U.S. Down Payment Skyrockets - Down Payment Resource." Down Payment Resource, 18 Oct. 2022, downpaymentresource.com/professional-resource/homebuyer-assistance-programs-proliferate-in-q3-as-median-u-s-down-payment-skyrockets.