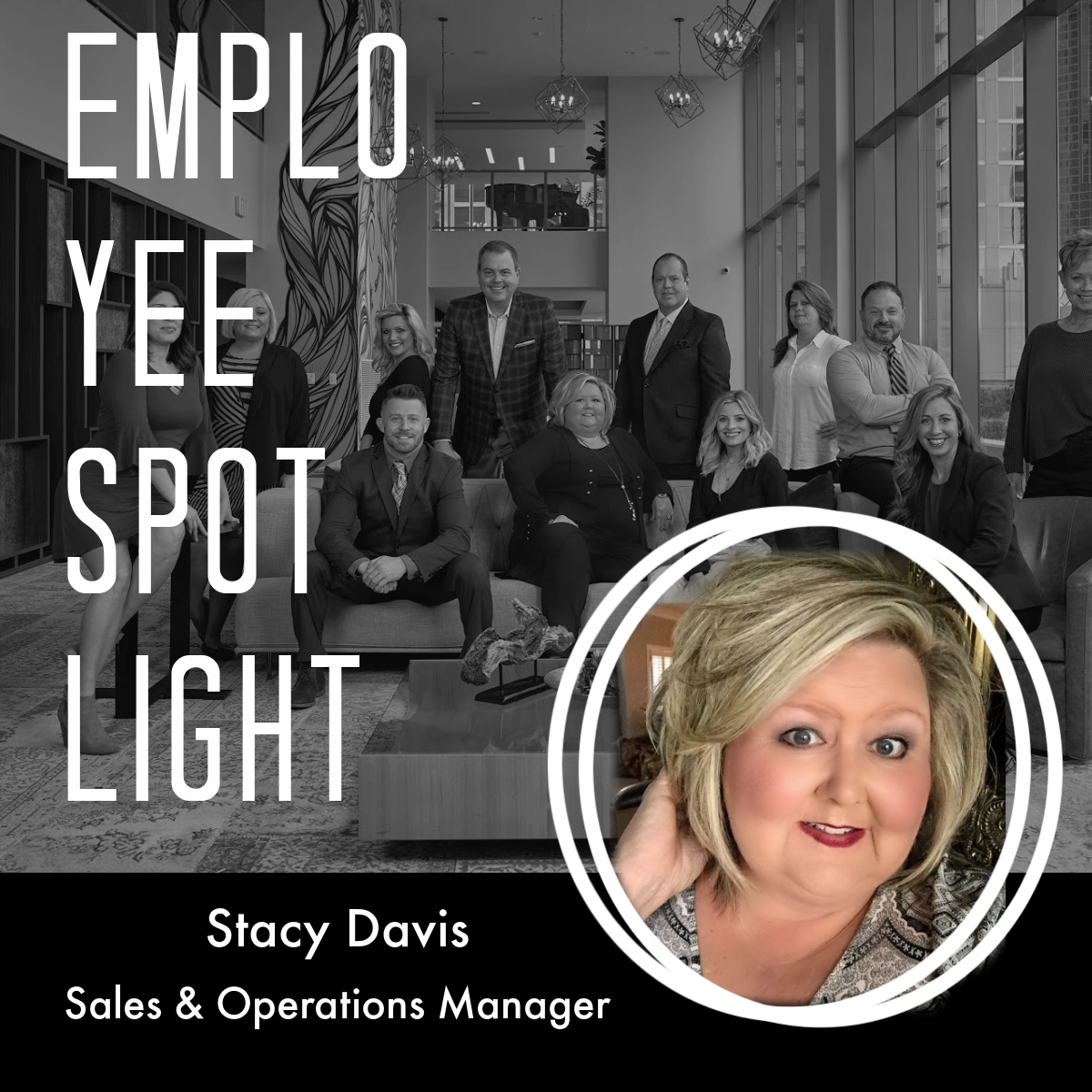 by: Hendersonville Branch
Q: Introduce yourself.
SD: I'm Stacy Davis. I'm a Tennessee native who loves going for walks, reading, and painting.
Q: What role do you play in PRMI's office?
SD: I am the Sales and Operations Manager. I am the first point of contact for clients.
Q: What 3 words would best describe your personality?
SD: Outgoing, hardworking, and fun.
Q: What's your best personal trait?
SD: Goal driven, determined, and resilient.
Q: What do you think is PRMI's most valuable service we provide?
SD: We provide people with fulfilling the American Dream of homeownership.
Q: What makes you stand out from our competition?
SD: My work ethic, loyalty, and customer service skills!
Q: What's your Hobbies and your favorite thing about your hobbies?
SD: Interior design, painting, and shopping.
Q: What makes PRMI your home?
SD: The people on my team.
Q: What is your favorite part of your day?
SD: The Nighttime! I'm a bit of a night owl!
Q: Who are some of your Realtor friends?
SD: Too many to count!
Q: If you weren't working at PRMI, what would you be doing?
SD: Interior designer.
Q: Who is an inspiration to you?
SD: The women in my family.
Q: If you could meet anyone in the world, who would it be?
SD: Vin Diesel, CHER, Leslie Jordan, or Ellen!
Q: Guilty pleasure?
SD: M&M's and Icee's!
Q: Favorite thing to do while in Nashville?
SD: Shopping at Green Hills.
Q: You have an unlimited budget and can live anywhere in the world – where would it be?
SD: Anywhere with a beach and sand!
Q: Your favorite meal of all time?
SD: Mexican.
Q: Favorite holiday?
SD: Cinco de Mayo (because it is my birthday) and Fall Holidays!
Q: What makes a home to you?
SD: Love, respect, and support. Support all goals and dreams, respect everyone wholeheartedly, and love deeply!