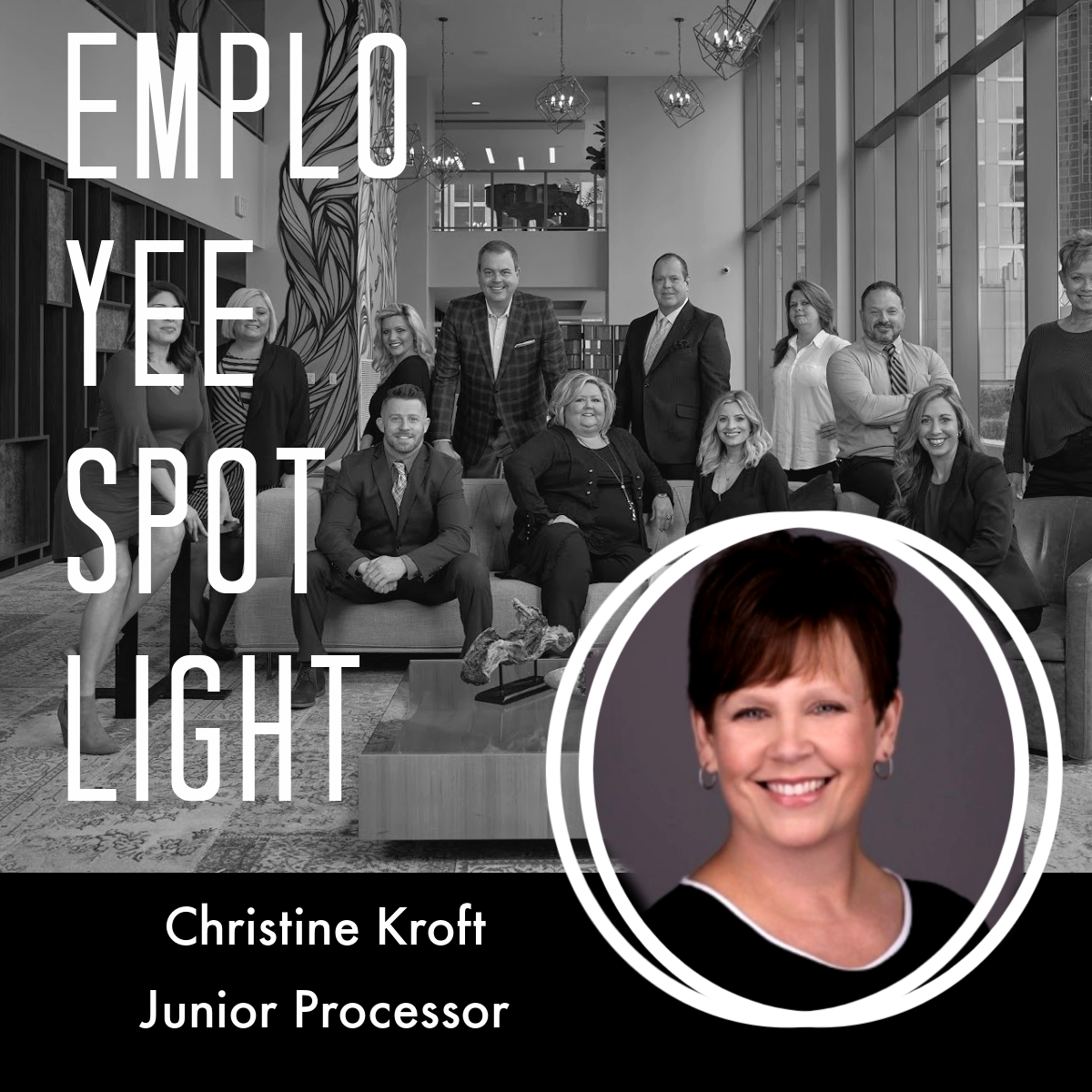 by: Hendersonville Branch
Q: Introduce yourself.
CK: Christi Kroft from Richmond, IN- Married to Jay Kroft for 25 years, we have four children Caleb 24, Lucas 20, Andrew 18, and Gabryella 9.
Q: What role do you play in PRMI's office?
CK: Brand new Jr Processor!
Q: What 3 words would best describe your personality?
CK: Friendly, feisty, and Loyal.
Q: What's your best personal trait?
CK: Desire to help others.
Q: What do you think is PRMI's most valuable service we provide?
CK: Have not been here long enough to have an opinion.
Q: What makes you stand out from our competition?
CK: I grew up in real estate and have hands on experience in Real Estate Sales, Title Processing and now lending.
Q: What's your Hobbies and your favorite thing about your hobbies?
CK: Not many hobbies other than my kids! Watching them compete!!
Q: What makes PRMI your home?
CK: So far everyone has been incredibly kind.
Q: What is your favorite part of your day?
CK: Being knowledgeable enough about the industry to help address concerns and present solutions to their situations.
Q: Who are some of your Realtor friends?
CK: No one in TN! I have a ton of them in Indiana.
Q: Tell us your funniest/most embarrassing PRMI work moment.
CK: Don't have one yet.
Q: If you weren't working at PRMI, what would you be doing?
CK: Selling Real Estate!
Q: Who is an inspiration to you?
CK: My kids.
Q: If you could meet anyone in the world, who would it be?
CK: Princess Diana, I would like to meet the real person, witness her normalcy and yet her extreme kindness.
Q: Guilty pleasure?
CK: ICE CREAM!!! Basically anything sweet!
Q: Favorite thing to do while in Nashville?
CK: Don't know but I sure do want to give Broadway a shot!
Q: You have an unlimited budget and can live anywhere in the world – where would it be?
CK: On the beach, there is something so medicinal listening to the water.
Q: Your favorite meal of all time?
CK: A perfect steak or great Italian.
Q: Favorite holiday?
CK: Christmas.
Q: What makes a home to you?
CK: A full house, kids, pets, lots of laughing and entertaining.