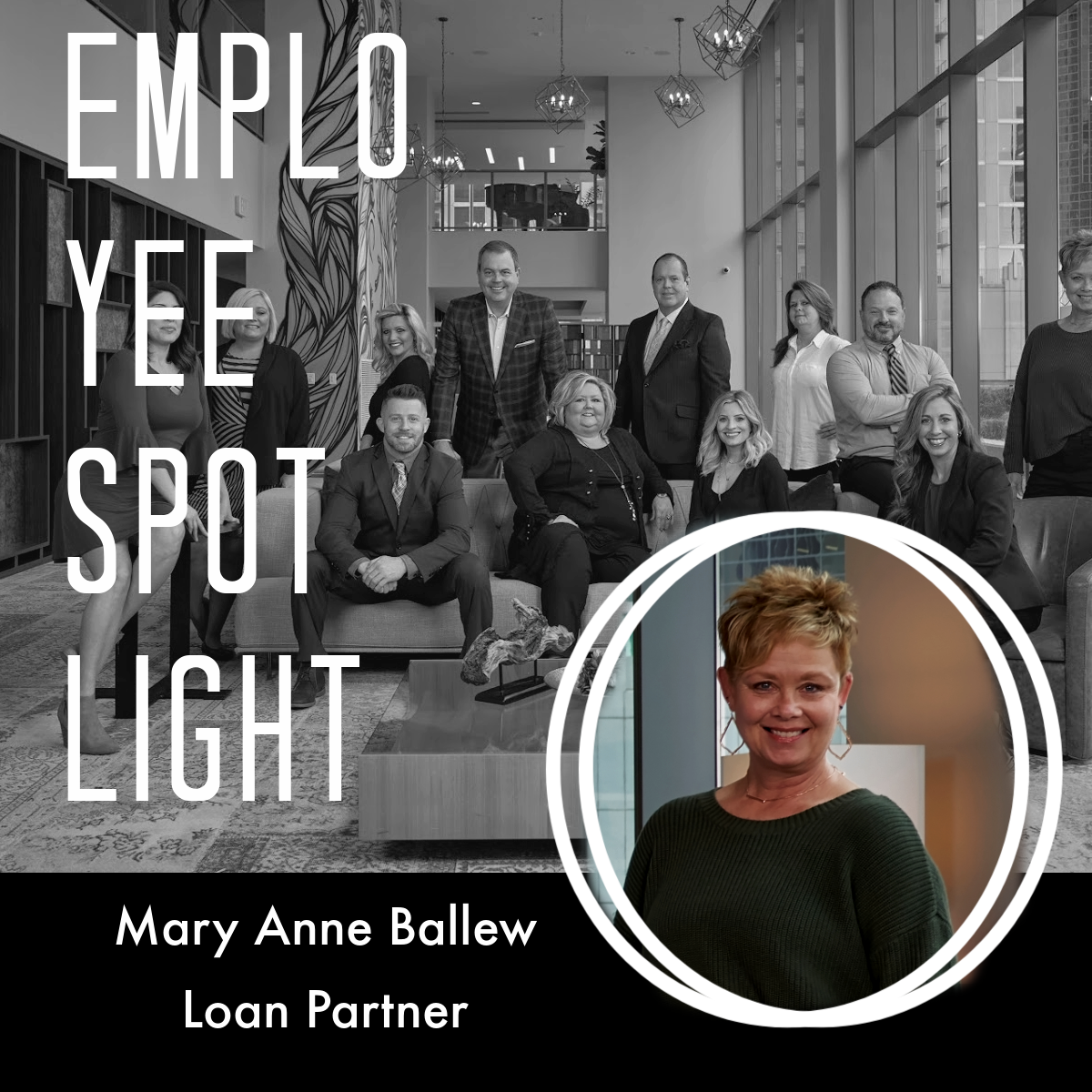 by: Hendersonville Branch
Q: Introduce yourself.
MAB: Mary Anne Ballew.
Q: What role do you play in PRMI's office?
MAB: I am one of two Loan Partners for Shaun Lyons, our Retail Branch Manager.
Q: What 3 words would best describe your personality?
MAB: Optimistic, open-minded, organic.
Q: What's your best personal trait?
MAB: Loyalty.
Q: What do you think is PRMI's most valuable service we provide?
MAB: The "key" to the American Dream.
Q: What makes you stand out from our competition?
MAB: My long-range background in the title business gives me unique insight into the mortgage process.
Q: What's your Hobbies and your favorite thing about your hobbies?
MAB: Reading: because it takes you anywhere you want to go – Cycling: because anything that gives you a reason to be outdoors for hours and feel 12 years old again is a good thing!
Q: What makes PRMI your home?
MAB: Serendipitously, I found myself here feeling right at home with the wonderful team of people I work with, using my past experience in the title business to build upon to learn fresh new things here on the mortgage side.
Q: What is your favorite part of your day?
MAB: Morning! Early morning! I love the time spent when the day is brand new getting centered for the possibilities of the day ahead.
Q: Who are some of your Realtor friends?
MAB: Over the years, I've been fortunate to build relationships with many Realtors all over middle Tennessee, all who are uniquely special; to single out a few would be unfair to the rest.
Q: Tell us your funniest/most embarrassing PRMI work moment.
MAB: I'm the "new kid on the block" here so I guess I haven't been here long enough to have one of those moments yet. 😊
Q: If you weren't working at PRMI, what would you be doing?
MAB: Scheming to spend as much time as possible with my amazing granddaughters and trying my hand at being a writer.
Q: Who is an inspiration to you?
MAB: Richard Rohr.
Q: If you could meet anyone in the world, who would it be?
MAB: Condoleezza Rice.
Q: Guilty pleasure?
MAB: Peach Fro-Yo.
Q: Favorite thing to do while in Nashville?
MAB: Cycle the greenways from Shelby Bottoms to Percy Priest Dam.
Q: You have an unlimited budget and can live anywhere in the world – where would it be?
MAB: With an unlimited budget, I'd definitely have homes in different places to rotate between: one in Savannah, GA, for sure.
Q: Your favorite meal of all time?
MAB: Anything Steve (my husband) cooks on the Big Green Egg.
Q: Favorite holiday?
MAB: Thanksgiving.
Q: What makes a home to you?
MAB: Anywhere Steve (my husband) is.