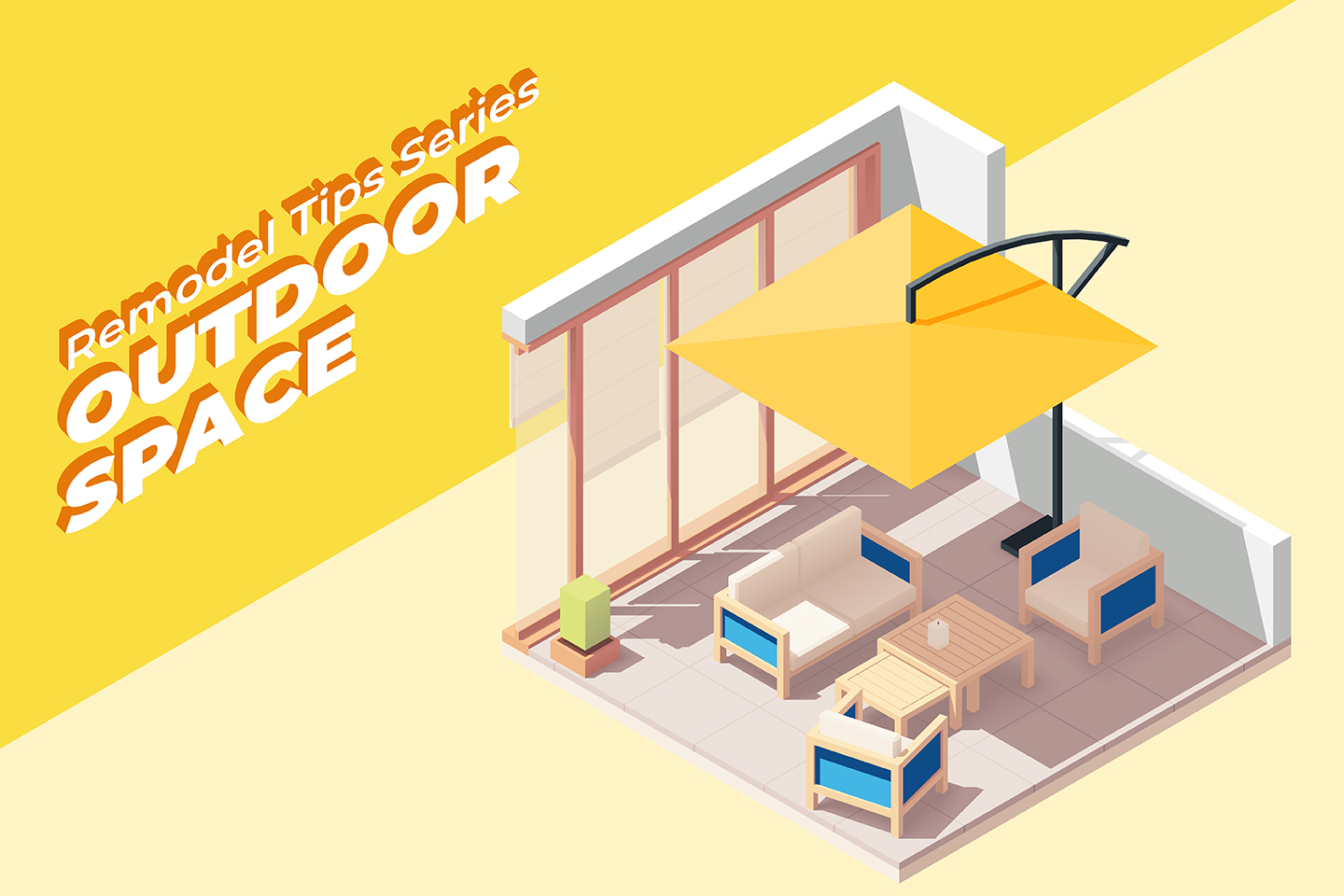 by: Primary Residential Mortgage, Inc.
Your home upgrades are within reach this summer and PRMI can help. Here are a few ideas for giving your yard a facelift. When it comes time to fund your project, ask us about renovation loans or consider refinancing to pay for home upgrades.
Green Side Up
A lush, green lawn turns a drab yard into a carpeted wonderland. It creates a place where you can walk barefoot at picnics or play games with the kids. Croquette anyone?
Summer is a great time to prep your yard to seed it with grass in the fall. If you're less patient and want to splurge a little, you could lay sod to accelerate the process. Just remember, green side up.
Good Fences Make Good Neighbors
Give your family some privacy while they're out playing in the yard. Install a fence this summer.
Installing or upgrading your fence doesn't just shield your yard from your nosy neighbors it also provides a safer environment for your kids and pets. Plus, with the right material and color choice, a new fence can give your yard the nice crisp edges to make it pop when the family comes over for a barbeque.
Stack the Deck
Elevate your yard with a new deck. Installing a new deck or pouring a concrete patio creates the perfect outdoor hangout space. If you want to host the summer parties, you've got to have a place to entertain.
Buildings for the Birds
Bring some life to your yard. Install a birdbath or birdhouse and hang birdfeeders to enjoy some birdwatching. Watching the beautiful birds is sure to spark some deep thoughts. Plus, their sweet songs can make mornings magical.
Get Fired Up
A fire pit is a versatile addition to any backyard. It's a conversation starter. It's a gathering place. It's a source of light and heat. It can turn any summer night into a backyard party.
Caution: Because of the inherent danger involved any with fire, please hire professionals to install your fire pit and follow all manufacturer recommendations.
Soak Up Summer
Imagine relaxing every weekend in your new hot tub. Enjoy the soothing fun taking a Saturday soak. You get relaxation and relief for those sore muscles all in one.
Caution: As with fire, water has inherent danger, especially when paired with the electronics of a control panel like you find on a hot tub. Please hire professionals to install your hot tub and follow all manufacturer recommendations.
Sit This One Out
Something as simple as new patio furniture can transform the look and feel of your yard. You'll love hosting friends and family at the next barbeque with a new set of chairs to lounge in and a new table to match. Throw in a sun umbrella and you've got it made in the shade.
Take a Swing
Rock away your next Sunday afternoon while reading your favorite book on your new front porch swing. Adding a swing turns your front porch into an outdoor lounge area that still covered and comfortable.
A Sound Improvement
Turn passing the time into a party with your new waterproof Bluetooth speakers. Installing outdoor speakers gives you the ability to set the mood at any outdoor party. Keep things rocking while the party rages, then tone it down to something mellower while you watch the summer fireworks.
Don't Forget the Funding
All of these upgrades could improve your backyard—making it more valuable and more fun for your family and friends. The cost of these upgrades varies, but PRMI may be able to help you get the funding you need with a refinance or renovation loan.