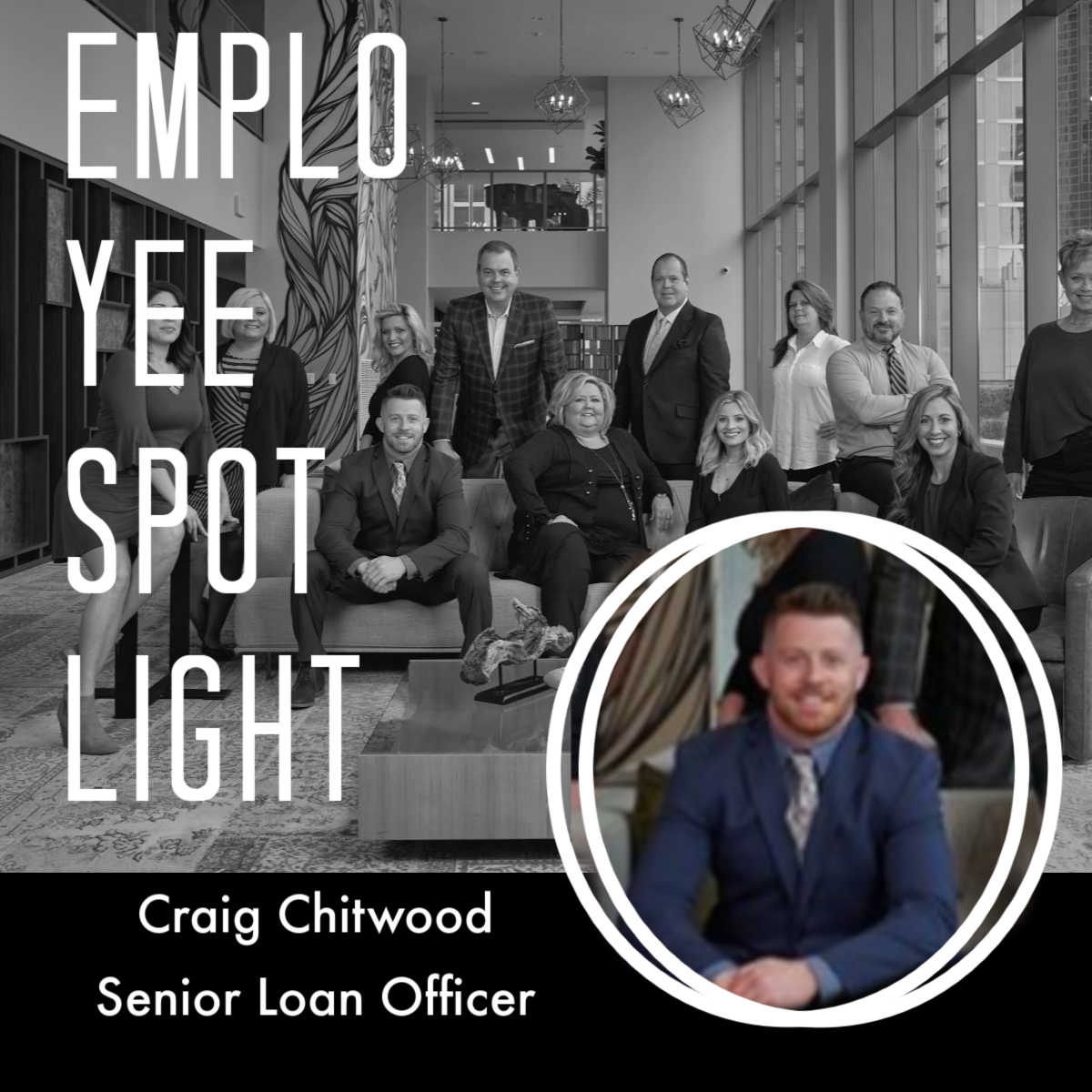 by: Hendersonville Branch
Q: Introduce yourself.
C: My name is Craig Chitwood, born and raised in Ohio. Moved to Tennesse this past year to see what all of the fuss is about living in "Warm weather." Y'all are doing it right!
Q: What role do you play in PRMI's office?
C: I am a Loan officer.
Q: What 3 words would best describe your personality?
C: Outgoing, witty, honest.
Q: What's your best personal trait?
C: I think I am very personable. Able to relate and get along with anyone I meet.
Q: What do you think is PRMI's most valuable service we provide?
C: PRMI is like a buffett of loan products. We can fit the need for each borrowers unique situation. Our in house processing and underwriters make the loan process very smooth.
Q: What makes you stand out from our competition?
C: I answer the phone for every phone call I receive. I am doing prequalifications at 10pm at night and on weekends. My borrowers do not miss out on their dream home that just hit the market!
Q: What's your Hobbies and your favorite thing about your hobbies?
C: I've done martial arts my entire life. My full time job was running two jiu-jitsu schools in ohio before switching to the mortgage industry. I really enjoy the teaching and coaching of my students. Seeing them learn and achieve their goals is what fires me up.
Q: What makes PRMI your home?
C: The people I work with. Amazing group of folks here.
Q: What is your favorite part of your day?
C: The period of time from coffee to lunch.
Q: Who are some of your Realtor friends?
C: Every realtor I meet is a friend of mine. No better way to help our clients achieve the home ownership goals then to have great agents on your side.
Q: Tell us your funniest/most embarrassing PRMI work moment.
C: I'm too new at the office to have embarrassed myself……….I think.
Q: If you weren't working at PRMI, what would you be doing?
C: I would be a singer. I am absolutely awful and tone deaf, but I enjoy singing.
Q: Guilty pleasure?
C: Doughnuts
Q: Favorite thing to do while in Nashville?
C: Finding some good live music and eating the Hot Chicken.
Q: You have an unlimited budget and can live anywhere in the world – where would it be?
C: I probably wouldn't set roots in anywhere in particular. I would work and travel.
Q: Your favorite meal of all time?
C: I'm a burger kind of guy. Finding that perfect toppings combination of a passion of mine.
Q: Favorite holiday?
C: Is football season a holiday?
Q: What makes a home to you?
C: Home is where you feel comfortable and at ease. Where you can unload your worries from the day and enjoy the company of your family and friends.