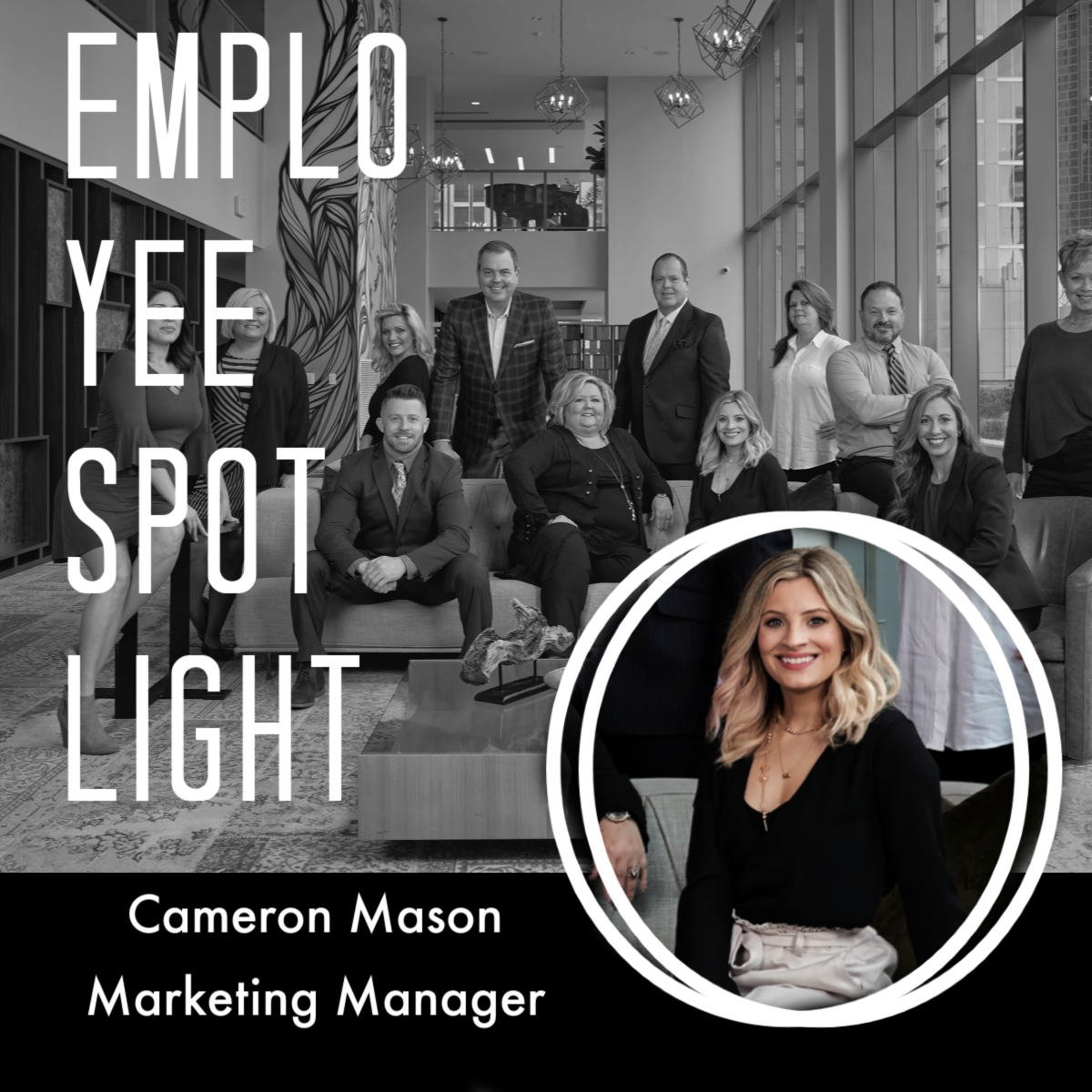 by: Hendersonville Branch
Q: Introduce yourself.
C: "Hi! My name is Cameron Mason. I live right outside of Nashville in a town named Gallatin. I've been with PRMI for nearly 3 years and love the people, the fast-paced environment, and our business partners!
I was born in Coastal, South Georgia and was raised in a town named Brunswick. I miss my family every day and love visiting them and the coast any chance I get."
Q: What role do you play in PRMI's office?
C: "I am the Marketing Manager for the James Harper Division. I answer realtor questions, find new opportunities in the community, and create fun content to educate our followers."
Q: What 3 words would best describe your personality?
C: "Busy, Blonde, and Bashful."
Q: What's your best personal trait?
C: "I think I pride myself on treating others how I would want to be treated."
Q: What do you think is PRMI's most valuable service we provide?
C: "We are more than a mortgage lender, we make long-lasting relationships!"
Q: What makes you stand out from our competition?
C: "For me personally, I try to put myself in the customer's shoes. I want to treat them as I'd expect to be treated in any situation."
Q: What's your Hobbies and your favorite thing about your hobbies?
C: "I LOVE animals! I love being outside with my dogs, cat, and horse. I also enjoy baking and cooking and spending time with my family. My favorite thing about my hobbies is that it clears my mind and I can focus on enjoying the present moment."
Q: What makes PRMI your home?
C: "PRMI has provided me with lasting friendships, continual mentorship, and personal growth opportunities."
Q: What is your favorite part of your day?
C: "MORNINGS! I have my coffee and fresh ideas ready to go. I'm usually bursting at the seams to get the day started!"
Q: Who are some of your Realtor friends?
C: "Oh my there are SO many wonderful agents I get to work with. Frank Duncan/Parks, Mickey Duncan/EXP, Steve and Sharon Laviola/Remax, Angela Crutcher/Remax, Sheila Dunnells/Halo, Kevin Jones/Keller Williams, and David Huffaker/Keller Williams. To name just a small amount!"
Q: Tell us your funniest/most embarrassing PRMI work moment.
C: "One of my first work events was for the Sumner Realtors Awards Ceremony. I was setting up a display and tripped on one of the wires on the ground. I was in a pencil skirt and heels and had no way to recover. So, I ended up falling on my face…. In front of people! So embarrassing!"
Q: If you weren't working at PRMI, what would you be doing?
C: "I would be in the animal field. Perhaps biology or zoology or veterinary work!"
Q: Who is an inspiration to you?
C: "God, my mom, and Jane Goodall!"
Q: If you could meet anyone in the world, who would it be?
C: "Oh wow. This is hard. Jane Goodall for sure! Her dedication to this planet and the work she has accomplished is so inspirational. I'd also say Malala Yousafzai for her brave activism and educational reach in the world. Others would be Elon Musk, Oprah Winfrey, Michelle Obama, and Beyoncé because #GOALS obviously."
Q: Guilty pleasure?
C: "Shopping and sweets!"
Q: Favorite thing to do while in Nashville?
C: "When I'm downtown I love trying new restaurants! There are so many to choose from there's no way to keep up."
Q: You have an unlimited budget and can live anywhere in the world – where would it be?
C: "Hmmmmm… I think I'd buy a castle in England and make everyone dress like we are in Downton Abbey. HA!"
Q: Your favorite meal of all time?
C: "Momma's fried chicken! I'm a girl of the south!"
Q: Favorite holiday?
C: "I am nuts for Christmas!"
Q: What makes a home to you?
C: "A home is a safe play to keep you warm and happy. A home is built for making lasting memories!"