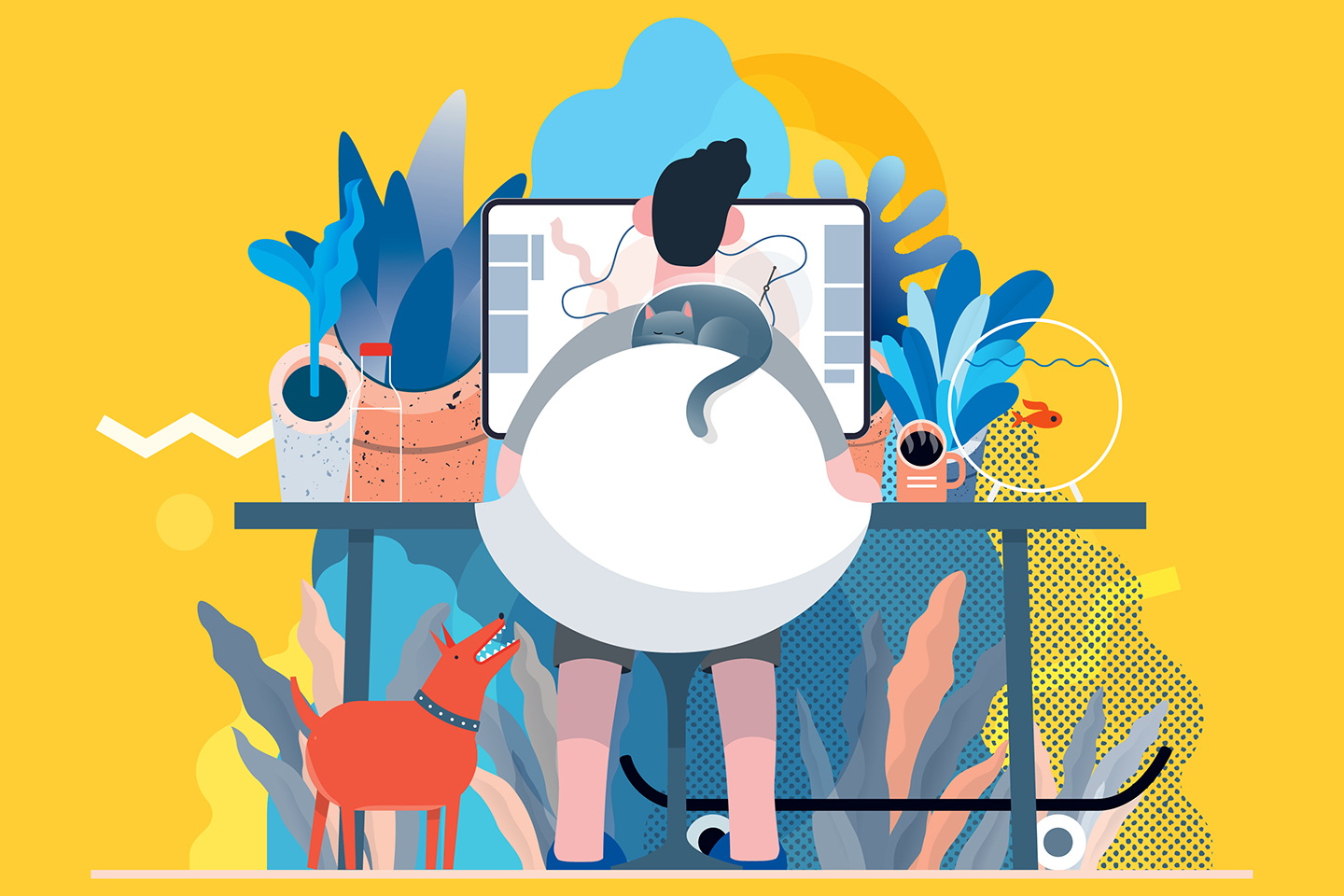 by: Primary Residential Mortgage, Inc.
At Primary Residential Mortgage, Inc., we know how helpful it is to have space to focus, relax and accomplish your goals. Whether you're working remotely, teaching your kids at home or looking for a space where you can complete personal projects in peace, a home office can help you do more while keeping your stress levels down.
If you're thinking about adding a home office, check out the tips below.
Choose your space carefully
Set up your office in a part of your home that will be quiet and away from other household members, if possible. This will make it easier for you to focus.
Avoid multipurpose spaces. If you've got enough room, make sure your designated work area is only for work so you can separate your work and personal life and enjoy both.

If you can't set aside an entire room, try to at least set aside a section that's just for work.

Choose a space with lots of natural light and large windows if it is an option.
If you'll be spending a lot of time in your home office, consider remodeling to add an office space or renovating a room in your home to give yourself the space you need.

Talk to your Loan Officer about a cash-out refinance or renovation loan if you need more funds for this project.
Eliminate distractions
Limit clutter, both on your desk and nearby.
Invest in shelving and storage so you can keep things you use often handy.
Make it an enjoyable and comfortable place to be
Maximize light to limit eye strain.

Open your blinds and drapes.
Set up your desk so you face a window.
Add lamps to your area if you don't have much light.

Add live plants and personal décor to make it a nice place to spend time in.
Check your setup to make sure it is ergonomic.

Adjust your monitors and screens so they're at eye level and you don't strain your neck.
Make sure your keyboard and mouse are within easy reach.
Get a supportive chair.

Consider investing in an adjustable standing desk so you can alternate between sitting and standing throughout the day.
If you're looking for a new home with space for an office, or funds to help remodel your current place, we can help. Contact your local PRMI Loan Officer today.