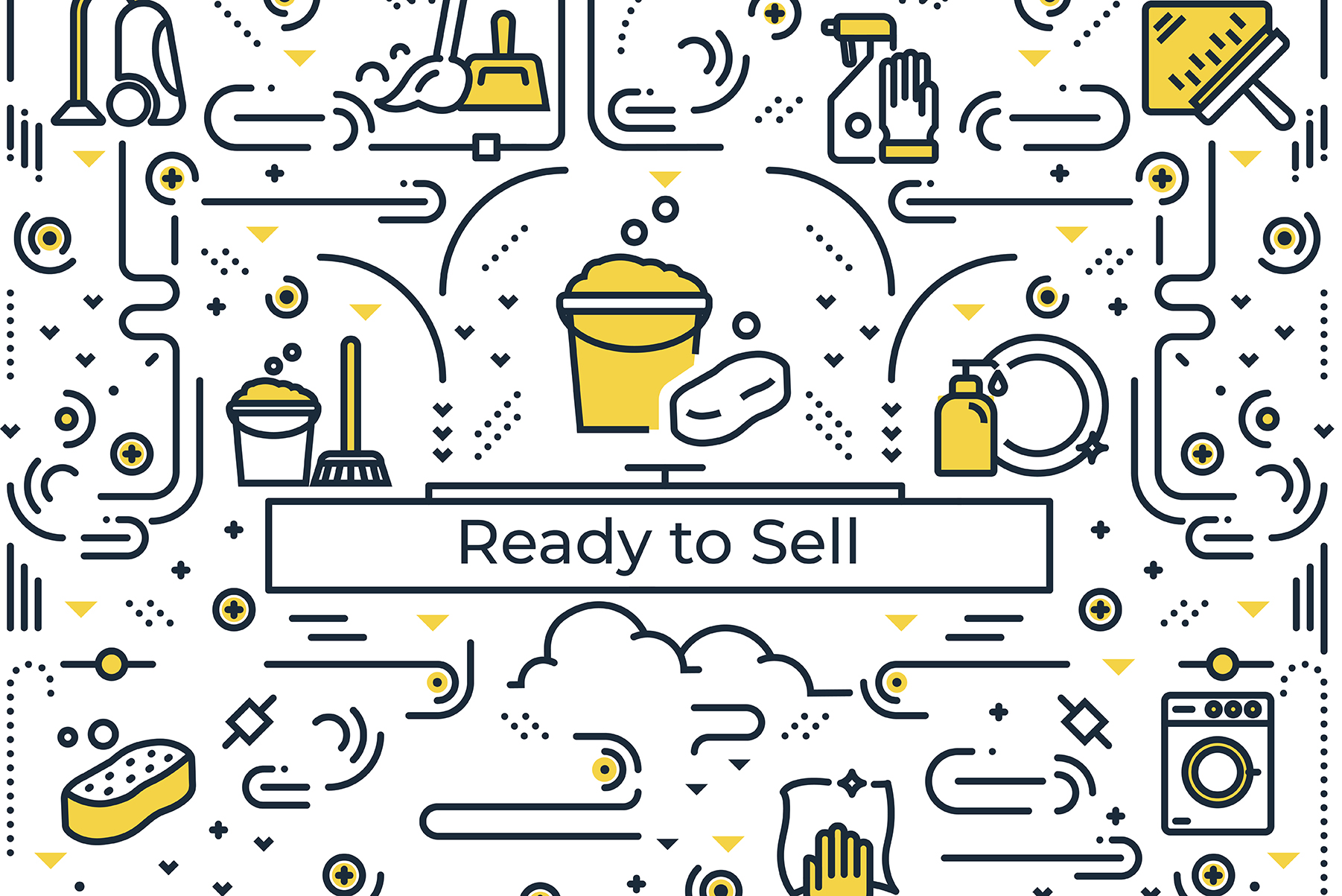 by: Primary Residential Mortgage, Inc.
Buying a new home is exciting, but if you're already a homeowner, you may also be working on selling your current home. Our team at Primary Residential Mortgage, Inc. put together some tips to help you get your current home ready to sell successfully.
Cleaning and Staging
Hire professionals to deep clean your entire house and shampoo the carpets if you have the budget. If not, do the best you can yourself.
Once your home is deep cleaned, keep it nice with daily maintenance—especially if you have a showing scheduled.

Make sure the sink doesn't stack up with dirty dishes.
Pick up clutter and toys.
Wipe down counters.
Sweep and vacuum.
Clean the windows and mirrors.
Keep up with laundry.

Keep things well-lit during showings.

Turn on lamps.
Open blinds and curtains.
Consider adding a few new lamps or brighter lights.

Maximize open space so the home feels roomier.

In some cases, you may want to consider putting some furniture in storage to make more room.
Remove some items from closets and cabinets to make it look like there's plenty of storage space in your home.

Limit personalization.

Some personal items are okay, but visitors should be able to imagine themselves living in the home, so keep your home a bit neutral. Limit décor that is overly religious, political, nerdy, etc.

Add a few cheerful accents like fresh flowers, a cute throw or decorative pillows.
Small Repairs and Upgrades
Replace the hardware on your kitchen and bathroom cabinets for a quick refreshed look.
Replace any burned-out lightbulbs.
Make small repairs around the home to fix things like drawers that stick or a faucet that drips.
Check all your appliances to make sure they work well.
Patch holes in walls.
Add a fresh coat of paint in a neutral color.
Yard and Exterior
If you have a lawn, keep it well trimmed and watered and clean up the edges.
Plant some colorful flowers in your yard or put flower pots at your entrances.
Consider power washing the exterior of your home and your driveway/sidewalks.
Make sure your entrances are well lit.
Pull weeds and put down some mulch if needed.
Consider replacing your front door or giving it a fresh coat of paint.
Every small upgrade, repair and thoughtful touch will make it a little easier to prepare your home when it's time to sell. And when you're ready to buy, we're here to make that process as simple and easy as possible.