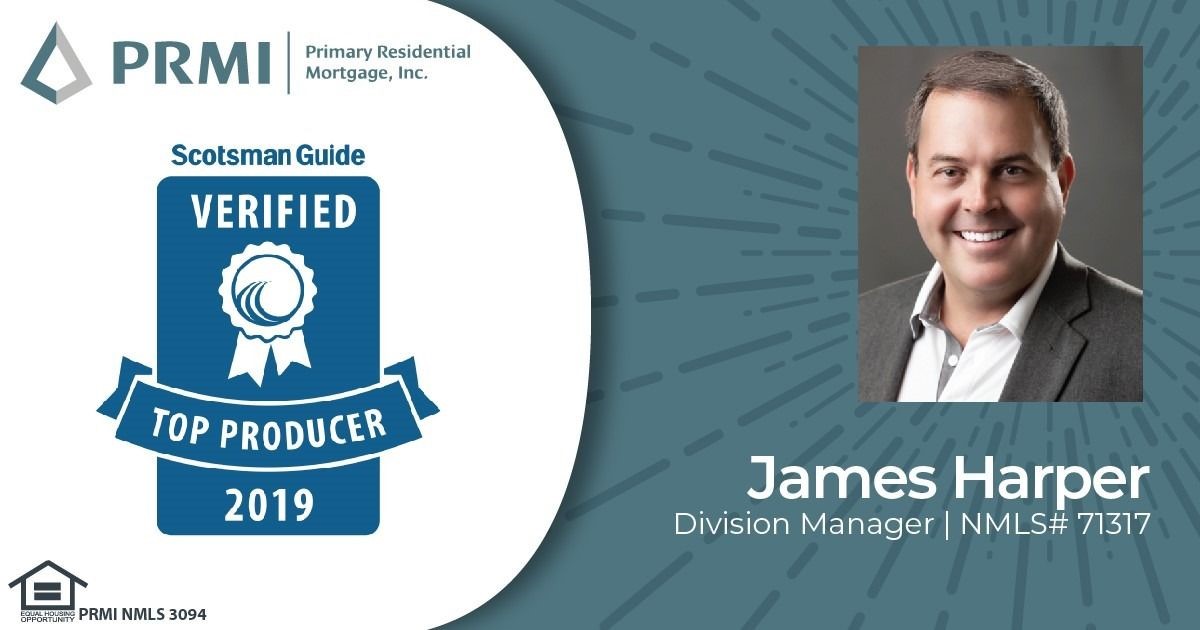 by: James Harper
I am honored to have made the Scotsman Guide Top Producer 2019 Status!

If you have any mortgage questions, business advice, or simply would like a meet 'n greet - you can find my calendar here!

I wanted to include the top 5 things that help me accomplish these awards. These are the things I put as a top priority in my team and my daily practices to achieve success. Hopefully you will find these helpful or inspire you with your own business!

In order of most important:

1) Coaching - Finding relevant coaching has been the most instrumental factor in growing my business. I have 2 coaches. Coaches are great to provide the best of the best options for you to utilize, such as CRM's, daily schedules, follow up methods, and team strategies. Without coaching my team and I wouldn't have the basic fundamentals to achieve our goals. Coaches are great to help you get off the bench and out of your own mind!

2) Team Structure - Secondly, building a high class and extremely qualified team around myself has been crucial. If you ever see one of our reviews it most likely will say "James and his team". And that carries it's weight in gold in my eyes. My team needs to know how to Be James. How to think as I do: meaning how I want my clients, partners, and image to be portrayed. Each team member has specific strengths that make them great - and we take in to consideration how each member can utilize their strengths in their department.

3) Technology - Utilizing technology to work smarter, not harder has been necessary. Especially in a business that can have dated methods! I want all processes and systems to be integrated. Consistent messaging across all platforms is key. Also it is important that the entire team have access to real time information in our systems so nothing is lost in communication. We are changing the way leads are coming in by utilizing SEO (Search Engine Optimization), Social Media Ads, and more!

4) Structure - Time management is necessary if you're managing any level of business. By maximizing my day and having a calendar and time blocked tasks keeps me on topic. I get far more accomplished when I can come in the office in the morning working on the Offensive rather than putting out fires on the Defensive!

5) Self Sufficiency - I tell my team consistently that "I am not your Google". Meaning, if there is an issue, I empower my team to solve the issue on their own if possible. This eliminates unnecessary traffic in calls and visits in my office. We are a high functioning production line, and by trusting my employees to take action with certain issues reduces backup in that said production.

I hope you found this helpful! Again, please visit the above link if you'd like to schedule a time to talk on a multitude of topics. Including extending this conversation in business coaching!
Sincerely,
James Harper
Division Manager
Primary Residential Mortgage, Inc.
jharper@primeres.com
(615) 822-6220
(615) 973-6833