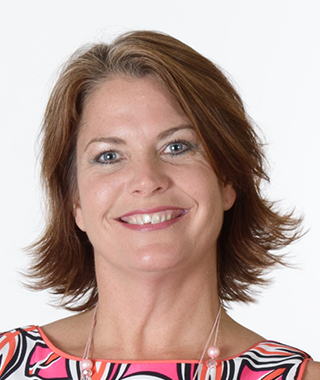 With Integrity, Communication and Accountability, Service is her #1 Priority!
Lisa-Marie has been in the mortgage business since 1991. She has been very blessed with most of her business being referred to her, including the children and grandchildren of some of her original clients. In many businesses, especially in the mortgage industry, this is the greatest compliment her customers can give! She has seen every stage of the mortgage business since 1991 - the good, the bad and the ugly. These transitions can be very frustrating for the first time homebuyer or even the most experienced buyer.

Lisa-Marie's dream as a child was to be a teacher, but early in life she was guided in a different direction. She bought her first home in 1991, and it was through that experience that she realized the blessing that was given to her. This was where she could take her natural given gifts and make a difference with others; and she realized her true mission in life. This is when "The Mortgage Lady" was born and she began teaching and helping people understand the mortgage process, making it a stress-free, fun filled experience.
So today Lisa-Marie does have fun, she enjoys her customers and she make the home buying process a celebration not a frightening experience.
State Licenses:
NMLS # 260630
Texas - This office is licensed and examined by the Office of Consumer Credit Commissioner of the State of Texas. Esta oficina está autorizada y es examinada por la Oficina del Comisionado de Crédito al Consumidor del Estado de Texas.