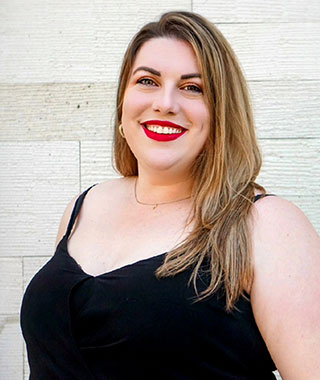 Allie is an experienced loan officer with a wealth of knowledge in the business and finance world, boasting over a decade of dedicated service. At PRMI, she found her passion for serving others, which is what truly sets her apart. Allie sees our clients as an extension of her own family and takes great pride in assisting them on their financial journeys. Fueled by faith, coffee, and tacos, Allie brings a vibrant energy to our team. Her southern upbringing has instilled in her a strong sense of family values and a warm, welcoming nature. As a proud aunt to her niece and with a nephew on the way, Allie cherishes her role in her family and extends that same care and support to our clients. Allie is deeply passionate about Hispanic homeownership, striving to empower families within the community to achieve their dreams of owning a home. Additionally, she is a strong advocate for survivors of sexual trauma and exploitation, dedicating her time and efforts to support and uplift those affected by these experiences. Allie is actively involved with the Emerald of the Sea organization (
www.emeraldofthesea.org
), working alongside them to bring awareness, healing and resources to survivors, fostering a safe and empowering environment for their journey towards recovery.
State Licenses:
NMLS # 1869545
Colorado - Colorado- Regulated by the Division of Real Estate. Colorado- Regulado por la División de Bienes y Raíces.
Texas - This office is licensed and examined by the Office of Consumer Credit Commissioner of the State of Texas. Esta oficina está autorizada y es examinada por la Oficina del Comisionado de Crédito al Consumidor del Estado de Texas.