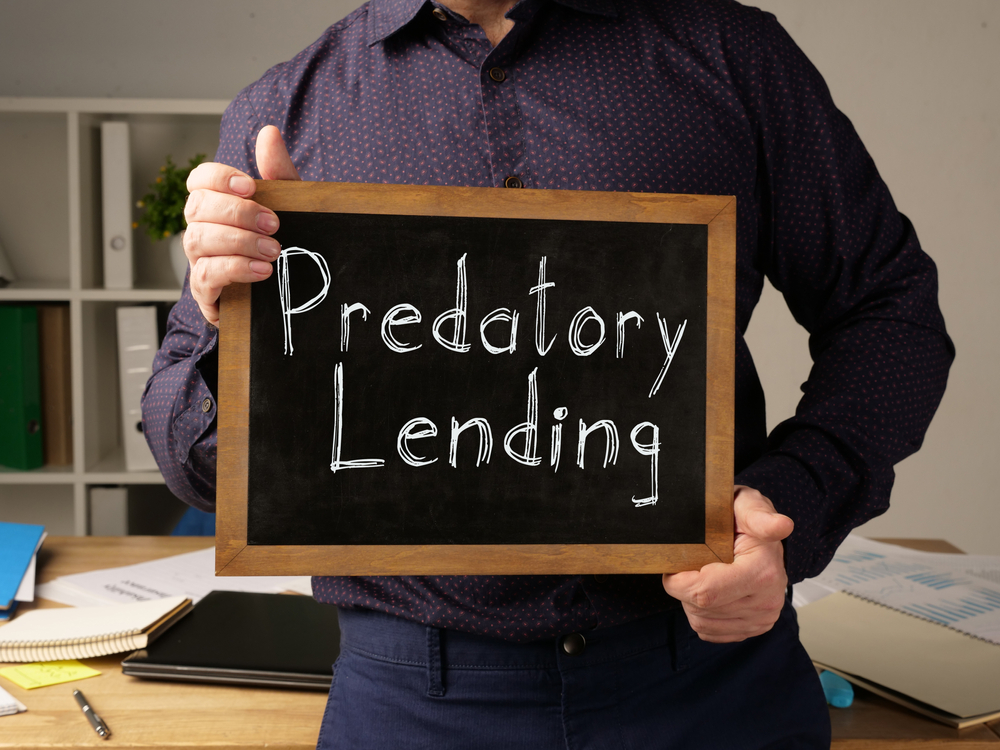 by: Primary Residential Mortgage, Inc.
In part one of this two-part blog series, we looked at some of the initial signs you may notice if a predatory lender is attempting to lure you in with one of their scams during your mortgage acquisition and homebuying process. There are sadly some dishonest individuals and entities in this world, just like there are in any loan industry, but there will typically be some major red flags that help you spot these scammers and avoid them.
At Primary Residential Mortgage, our David Reitze team has a long history of providing reputable, high-quality home loan programs to clients around Federal Way, from conventional loans to government-backed programs, jumbo loans and more. We also help educate our clients on how to spot the signs of predatory lenders, whether during their current mortgage process or sometime down the line. While part one of our series went over indicators like rushing, lack of credit check and being told to leave application fields blank, today's part two of our series will look at some other common signs of a predatory mortgage lender or scammer.
Wildly Inflated Interest Rates
Another common red flag when it comes to predatory lenders is absurdly high interest rates. Remember, if a lender's offering seems too good to be true and their mortgage rate is much higher than what you've seen elsewhere or heard of, there's probably an ulterior motive in place.
Unless there's a very good reason for it, you should steer clear of any lender who requires an up-front fee or balloon payments—this is often a major sign that the loan is indeed predatory or a scam.
Deceptive Rates or Graphs
In other cases, a lender might show the borrower graphs or charts that compare two different loan products but fail to adequately explain the terms being compared. If a lender is trying to deceive you with unclear or misleading information, it's almost definitely a predatory practice and should be avoided.
Telling You to Lie on the Application
There's simply no situation where it's ever okay to lie on a loan application. If you're being asked to do so by the lender, this is yet another sign that it could be predatory or fraudulent.
Not only is this a dishonest behavior, it's outright illegal in most cases. Any lender who is telling you to do this should be immediately avoided, and possibly reported to relevant authorities.
At Primary Residential Mortgage, the David Retize team will always strive to provide our clients with accurate, honest information regarding their home loan process in Federal Way. We also take the time to educate borrowers on how to spot predatory lenders so they can make informed decisions and protect themselves from fraudulent activity.
For more on how to avoid any kind of predatory lenders during your home loan search, or for information on any of our loan programs, contact us at your convenience!
*PRMI NMLS 3094. PRMI is an Equal Housing Lender. Some products and services may not be available in all states. Credit and collateral are subject to approval. Terms and conditions apply. Programs, rates, terms, and conditions are subject to change and are subject to borrower(s) qualification. This is not a commitment to lend. Opinions expressed are solely my own and do not express the views of my employer.