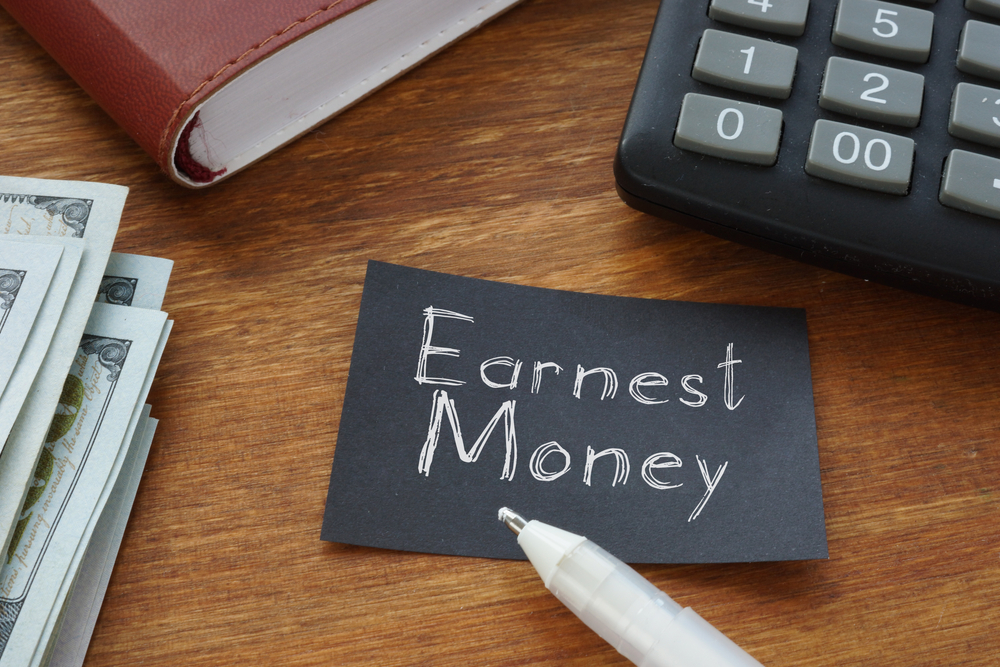 by: Primary Residential Mortgage, Inc.
There are a few different terms that you may hear when it comes to obtaining a mortgage and purchasing a home, and one that's often heard within the latter realm is "earnest money." And because this term has become even more notable recently due to a major seller's market where buyers are looking for ways to improve their offers, something earnest money may help with, we thought it prudent to go over what this term means and what you should know about it.
At Primary Residential Mortgage, the David Reitze team is here to help you with a huge range of home loan and mortgage options, plus with many of the important factors involved in making a great offer on a home you'd like to purchase. What is earnest money, and how does it factor into this equation? Here's a basic primer.
Earnest Money Basics
Earnest money, also called a good faith deposit in some circles, refers to a sum of money that a buyer hands over to a seller when making an offer on a property. It's seen as a sign of good faith from the potential purchaser, and is generally applied to the down payment on the house if the offer is accepted.
Earnest money is meant to offset the risk a home seller takes by entering into negotiations with a buyer. If said negotiations were to fall through, the seller would be able to keep the earnest money as compensation for the time and resources they put into considering the would-be purchaser.
Earnest money can also be used as leverage in a bidding situation. In cases where there are multiple offers on a house, a buyer with more money at stake may be seen as more serious, and thusly have an advantage in negotiations.
It's important to note that, in general, the amount of earnest money required varies depending on a number of factors specific to each deal. Your mortgage lender or real estate agent should be able to give you a better idea about what you'll need to provide as earnest money when making an offer on a property.
Is Earnest Money Refundable?
This depends on the circumstances involved. If you've stuck to all the rules of your offer contract and have not broken the earnest money deadline -- the time by which the offer is either accepted or rejected -- your money is generally refundable. If the seller decides to accept your offer, the earnest money becomes part of your down payment; if you back out for any reason, the money goes back to you.
However, if you wait until after the deadline to back out, the seller may be able to keep your earnest money as damages. This is generally because you've effectively wasted their time by considering your offer when you were no longer serious about it.
Should You Make an Earnest Money Offer?
When considering whether or not to put earnest money on the table when making an offer on a property, there are a few things you'll want to take into account.
First and foremost, earnest money is generally seen as a good faith gesture from the buyer. If you're serious about purchasing the property, this shows the seller that you're willing to put your money where your mouth is. It can also give you a slight edge in negotiations, as the seller knows that you're not just casually considering the purchase.
However, it's important to remember that earnest money is generally nonrefundable. So if something comes up and you end up backing out of the deal, you'll lose the money you put down.
Additionally, if you're in a bidding war situation and your offer is not accepted, the earnest money generally goes back to you. This is another reason why it's important to have some extra funds set aside for making an offer on a property, as you don't want to lose your earnest money if things don't go according to plan.
For more on earnest money deposits when buying a home, or to learn about any of our mortgage rates or home loan programs, speak to the staff at Primary Residential Mortgage today.
*PRMI NMLS 3094. PRMI is an Equal Housing Lender. Some products and services may not be available in all states. Credit and collateral are subject to approval. Terms and conditions apply. Programs, rates, terms, and conditions are subject to change and are subject to borrower(s) qualification. This is not a commitment to lend. Opinions expressed are solely my own and do not express the views of my employer.