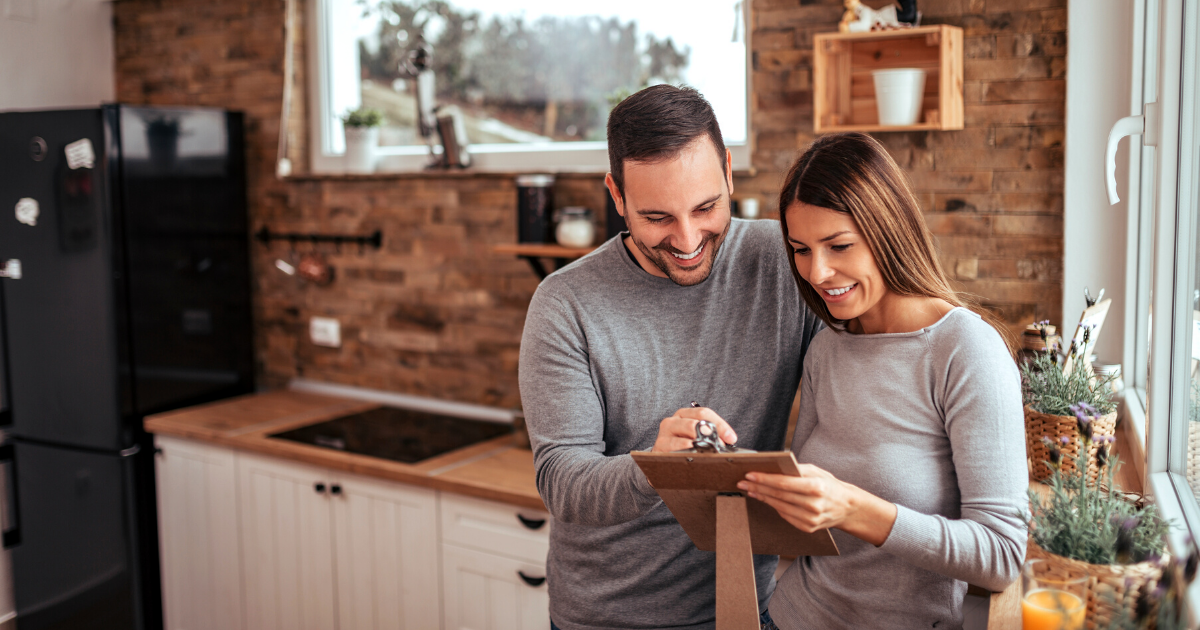 By: Security First Financial, A Division of Primary Residential Mortgage, Inc.
Your home renovations don't have to wait until summer. Use these winter renovation ideas to get your home in shape now so you can enjoy it throughout the rest of the year.
Remodel the Kitchen
Winter is a great time for interior remodels and the kitchen is a prime candidate. Replace your tile, upgrade your countertop, or add a backsplash to your sink. You could also replace your cabinets and upgrade your appliances. All can be easily done during winter. As long as your plans don't include knocking down an exterior wall for expansion, go ahead and get started on that kitchen upgrade.
Remodel the Bathroom
You can take on a bathroom renovation in the winter too. Replace your tub or add one to your shower. Install new tile. Upgrade to a more efficient toilet. Replace your faucets. Get a new vanity or change your lighting. You can make these types of internal upgrades any time of year.
Finish the Basement
Head into the spring with a couple more bedrooms or that home theatre you've always wanted. Whether you do it yourself or hire builders, finishing your basement is the perfect project for winter because it's all indoor construction. And by renovating while the construction industry is in the slower season, you may find deals on both supplies and labor.
Add Storage
Make your spring cleaning stick this year by giving yourself space to organize all your stuff. Install new shelves and cabinets or expand your closet. When there's a place for everything nothing is out of place.
House-wide Upgrades
While it makes sense to think of renovations on a room-by-room basis, you can also make smaller improvements to multiple areas throughout the house.
Upgrade Your Energy Efficiency
Upgrade your furnace and other appliances to newer energy-efficient models. Winter is also a great time to detect cold spots and drafts in your home. Then you can seal them up or add insulation as needed.
A fresh coat of paint goes a long way. You could paint one room every weekend and come summer your whole house will have a facelift. Make sure the room is well ventilated when painting.
We touched on this briefly in the kitchen and bathroom sections, but you can replace the flooring or countertops in any room. Consider installing carpet in several rooms to make a big impact.
Add a touch of style by installing crown molding throughout the house. Take it even further with wainscoting. Cleaning and painting the baseboards will make them pop too. Or you could replace the floor molding to match the crown molding you're installing.
Hardware, Handles, Faucets, and Fixtures
By replacing all your hinges and handles at the same time you can coordinate the style from room to room. Upgrade your faucets and light fixtures to match too. Add a final touch with outlet and switch covers that complement the style.
Fund Your Big Renovations with a Refinance
For the big projects on this list, like finishing the basement, you can refinance your home to cover the costs. This works especially well for projects that add value to your home.
No matter when you make your renovations, Security First Financial will be here to help you with the financing. Contact your Local Loan Originator today to get started!
---