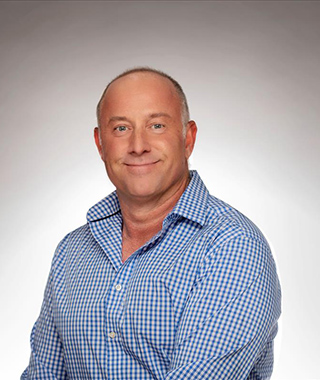 In a world of online experts and push-button mortgages, I believe the human connection still matters. I believe there is never a one-size-fits-all solution when it comes to making one of the biggest financial commitments of your life. As your mortgage advisor, I am constantly expanding my knowledge and staying current on the latest mortgage and real estate trends so that I can offer you smart loan options. My team and I will listen so we can provide you with individualized mortgage solutions, based on your unique circumstances and goals.
I've been in the real estate and mortgage industry since I was 8 years old. Based upon my childhood experiences helping my Dad I grew to love real estate and mortgage and I still love coming to work each day.
I pledge to handle every facet of your transaction with professionalism, dedication and personalized care. It's my goal that you are 100% satisfied throughout the entire transaction.
I was born and raised in Boise and have lived in Eagle since 2011 and I am passionate about creating home ownership opportunities for those in our community. I am dedicated to finding solutions to help families achieve their goal of home ownership. We work together to make home ownership possible.
I'm proud to be part of Primary Residential Mortgage because of the strength of their culture. It has proven to be instrumental in supporting Primary Residential Mortgage's longevity and growth over the years. Through this culture, Primary Residential Mortgage is able to attract and retain the highest quality people – which means your loan will always be in good hands. Our culture provides the framework for every decision we make, ensuring your dreams remain our highest priority.
Let my passion make your homeownership dreams a reality.
My Specialties are:
Jumbo Financing
Self-Employed/Complex-Income Borrowers
First-Time Homebuyers
Education & Advising
Government Loans
Construction
State Licenses:
NMLS # 182954 // AZ MLO # 1035065
Arizona - Arizona Department of Financial Institutions 0902614. Departamento de Instituciones Financieras de Arizona 0902614.
Arkansas - Arkansas Securities Department 11558. Departamento de Valores de Arkansas 11558.
California - Licensed by the Department of Financial Protection and Innovation (DFPI) under the California Residential Mortgage Lending Act 4130403. A copy of our Privacy Policy and Notice is accessible by going to Primary Residential Mortgage's website and clicking on the "Privacy Policy" link located at the bottom of the page. https://www.primeres.com/privacy-policy Autorizado por el Departamento de Protección Financiera e Innovación (DFPI), bajo la Ley de Préstamos Hipotecarios Residenciales de California 4130403. Usted puede obtener una copia de nuestras Políticas de Privacidad y Avisos, si visita nuestra página de internet Primary Residencial Mortgage y abre el enlace que dice "Privacy Policy" y que se encuentra localizado en la parte baja de la página. https://www.primeres.com/privacy-policy
Florida - Florida Office of Financial Regulation MLD646. Oficina de Regulación Financiera de Florida MLD646.
Idaho - Idaho Department of Finance, #MBL-1703. Departamento de Finanzas de Idaho, #MBL-1703.
Illinois - Illinois-Department of Financial and Professional Regulation, Division of Banking MB.6759669. For licensing information, please go to (http://nmlsconsumeraccess.org). Ilinois-Departamento de Regulación Financiera y Profesional, División Bancaria MB.6759669. Para información sobre licencias, por favor vaya a (http://nmlsconsumeraccess.org). IDFPR-Residential Mortgage Banking, 555 West Monroe Street, 5th Floor, Chicago, Illinois, 60661 Tel: (844) 768-1713 http://www.idfpr.illinois.gov/
Iowa - Iowa Division of Banking #2011-0168. División Bancaria de Iowa #2011-0168.
Kansas - Kansas - Office of the State Bank Commissioner- Kansas Licensed Mortgage Company #MC. 0025284. Kansas- Oficina del Comisionado del Banco Estatal . Compañía de Hipotecas con Licencia del Estado de Kansas #MC.0025284
Kentucky - Kentucky-Department of Public Protection the Office of Financial Institutions, #MC23741. Kentucky-Departamento de Protección al Público, Oficina de Instituciones Financieras, #MC23741.
Louisiana - Louisiana-Office of Financial Institutions #771. Louisiana-Oficina de Instituciones Financieras #771 .
Minnesota - Minnesota Department of Commerce, MN-MC-3094.1. Departamento de Comercio de Minnesota, MN-MC-3094.1.
Missouri - Missouri Division of Finance. División de Finanzas de Misuri.
Montana - Montana-Division of Banking and Financial Institutions 3094. Montana-División de Banca e Instituciones Financieras 3094.
Nebraska - Nebraska-Department of Banking and Finance, #350. Nebraska-Departamento de Banca y Finanzas, #350.
Nevada - Nevada-Mortgage Lending Division #349. Nevada-División de Préstamos Hipotecarios #349.
Oklahoma - Oklahoma Department of Consumer Credit ML010027. Departamento de Crédito al Consumidor de Oklahoma ML010027.
South Dakota - South Dakota-Division of Banking #ML.04402. SD-División de Banca, #ML.04402.
Tennessee - Tennessee-Department of Financial Institutions 109282. Tennessee-Departamento de Instituciones Financieras 109282.
Texas - This office is licensed and examined by the Office of Consumer Credit Commissioner of the State of Texas. Esta oficina está autorizada y es examinada por la Oficina del Comisionado de Crédito al Consumidor del Estado de Texas.
Washington - Washington-Department of Financial Institutions CL-3094 (http://nmlsconsumeraccess.org/EntityDetails.aspx/COMPANY/3094). Washington-Departamento de Instituciones Financieras CL-3094 (http://nmlsconsumeraccess.org/EntityDetails.aspx/COMPANY/3094).
Wyoming - Wyoming Division of Banking 399. División Bancaria de Wyoming 399.