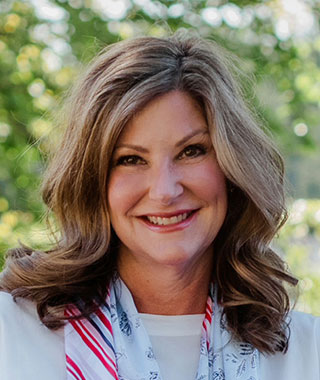 Nicole Vaivadas
Branch Manager
(NMLS#135840 // AZ MLO # 0929533)
Apply For A Loan
I entered the mortgage industry in 1985 as a loan originator. Over the years I've helped thousands of home owners achieve their dreams of becoming home owners. I have extensive knowledge in new construction and have been the preferred lender for several well know local builders as well as a National Builder.
I enjoy working with first time home buyers, move up buyers, and those fortunate enough to reach their ultimate goal of buying or building their dream home. I offer all types of financing from VA, FHA, first-time home buyer programs including Washington State Housing, and NHF, to name a few. In addition I am well versed in the Jumbo loan market and asset reduction based product as well as new and custom construction. My team and I seek to educate our borrowers whether they are buying their first home, a second or vacation home or investment property or refinancing an existing property. Whatever your home financing needs, I am confident that my team and I have the knowledge and background to help you find the right home loan.
Our goal is to customize the mortgage and your financing experience to meet your needs and to the best or our ability help you to enjoy the process. We are the lender who is easy to do business with!
We are systems oriented and make the process smooth from beginning to end with weekly scheduled updates, and are available for your call, text or email with questions.
I am licensed in multiple states and look forward to working with you for all your financing needs whether it be a purchase or refinance.
Branch NMLS # 1232690
State Licenses:
NMLS # 135840 // AZ MLO # 0929533
Arizona - Arizona Department of Financial Institutions 0902614. Departamento de Instituciones Financieras de Arizona 0902614.
California - Licensed by the Department of Financial Protection and Innovation (DFPI) under the California Residential Mortgage Lending Act 4130403. A copy of our Privacy Policy and Notice is accessible by going to Primary Residential Mortgage's website and clicking on the "Privacy Policy" link located at the bottom of the page. https://www.primeres.com/privacy-policy Autorizado por el Departamento de Protección Financiera e Innovación (DFPI), bajo la Ley de Préstamos Hipotecarios Residenciales de California 4130403. Usted puede obtener una copia de nuestras Políticas de Privacidad y Avisos, si visita nuestra página de internet Primary Residencial Mortgage y abre el enlace que dice "Privacy Policy" y que se encuentra localizado en la parte baja de la página. https://www.primeres.com/privacy-policy
Florida - Florida Office of Financial Regulation MLD646. Oficina de Regulación Financiera de Florida MLD646.
Idaho - Idaho Department of Finance, #MBL-1703. Departamento de Finanzas de Idaho, #MBL-1703.
Montana - Montana-Division of Banking and Financial Institutions 3094. Montana-División de Banca e Instituciones Financieras 3094.
Oregon - Oregon-Department of Consumer & Business Services Division of Finance and Corporate Securities, #ML-1729. Oregon-Departamento de Servicios para Consumidores y Negocios, División de Finanzas y Valores Corporativos, #ML-1729.
Washington - Washington-Department of Financial Institutions CL-3094 (http://nmlsconsumeraccess.org/EntityDetails.aspx/COMPANY/3094). Washington-Departamento de Instituciones Financieras CL-3094 (http://nmlsconsumeraccess.org/EntityDetails.aspx/COMPANY/3094).