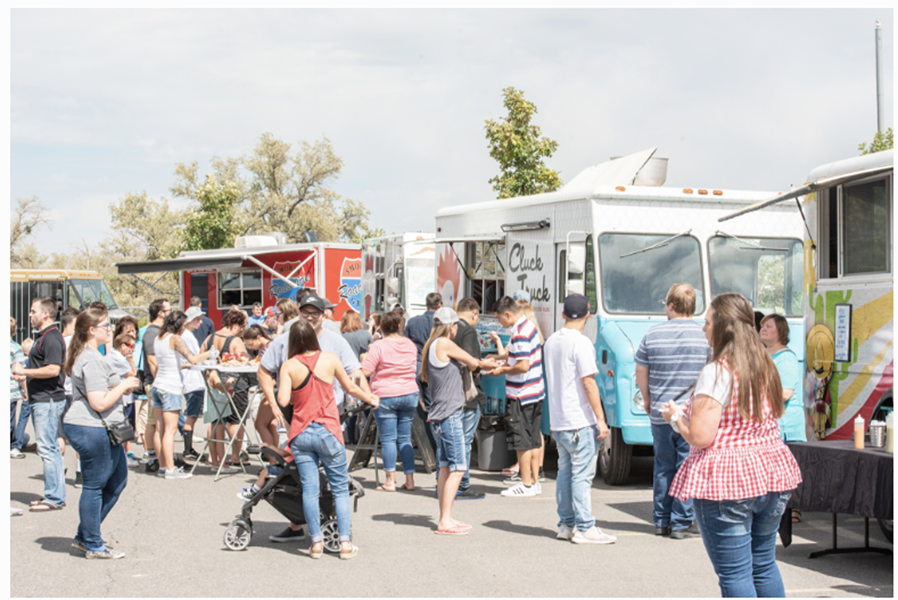 By: Primary Residential Mortgage, Inc.
Playing Games, Winning Prizes, Eating Food and Giving Back
Primary Residential Mortgage, Inc. (PRMI) is celebrating its 20th year in business this month, and who doesn't love to celebrate their birthday? We know we do, which is why we decided this accomplishment deserved a party of its own.
To honor our employees and their families, and as a token of gratitude to those who have kept us in business over the past two decades, we chose to celebrate this milestone with a carnival-themed party, and to present a gift of appreciation to the community.
On September 8, 2018, PRMI employees and community partners spent the afternoon at our corporate headquarters in Salt Lake City eating food, playing games, winning prizes and spending quality time together as friends and colleagues. Guests enjoyed games such as Corn Hole, Spill the Milk and even a little bit of football. Families toured a Salt Lake City Fire engine, had their faces painted and enjoyed getting their pictures taken in a photo booth.
And of course, like any good party, there was plenty of food to eat! Local food trucks lined the perimeter of the event and provided a variety of options to satisfy even the pickiest of eaters. While guests were enjoying their lunches, magicians and DC Comic characters like Batman and Wonder Woman made the rounds and provided personalized entertainment to each table.
As part of the PRMI Giving Network, the organization was also pleased to donate a communication device to Salt Lake City Fire Station 11, which will make communication more effective for the team of first responders. The gift was presented by PRMI's Chief Production Officer, Tom George, to Salt Lake City Community Relations Division Chief Ryan Mellor and several firefighters from Station 11. The Giving Network is dedicated to improving our communities through nutrition, service and education, and chose to donate to Fire Station 11 as a way to recognize and thank them for the diligent work they put into protecting our community.
Over the past 20 years, PRMI has received many accolades for its accomplishments in the residential mortgage industry, and has been repeatedly recognized as a top employer. A few recent awards include being named as a 2018 Salt Lake Tribune Best Company to Work For, making the 2017 Scotsman Guide Top Mortgage Lender list and being inducted into the 2017 Ellie Mae Hall of Fame.
Our employees, customers and community partners are what make PRMI great, and we know we wouldn't be where we are today without their loyalty. Thank you for your continued support over the past 20 years. We can't wait to see what the future holds for PRMI!
Looking for a new employment? Visit our careers to learn more about career opportunities with PRMI.