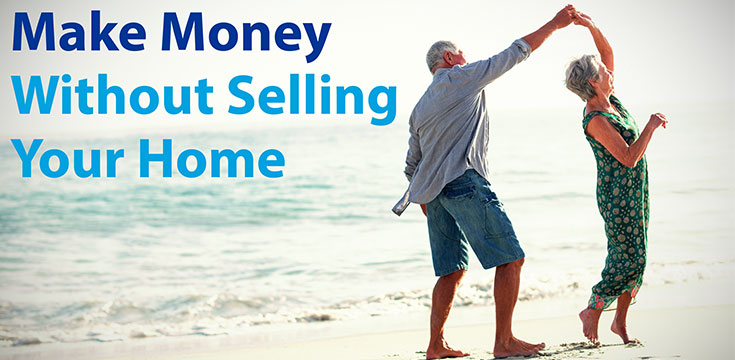 If you're 62 years or older, our Home Equity Conversion Mortgage (HECM) program could increase your monthly cash flow by allowing you to access your home equity without selling. The money can be used for any purpose, like paying down debt, home repairs, medical costs or just improving your lifestyle.
Our HECM loan programs…
Live in your home with no mortgage payments*

Choose to receive monthly payments, a lump sum of cash or a line of credit

Qualify with a poor credit score without raising your interest rate
*Borrowers must have the financial ability to pay ongoing property expenses including taxes, insurance or other homeowner's assessments and fees.